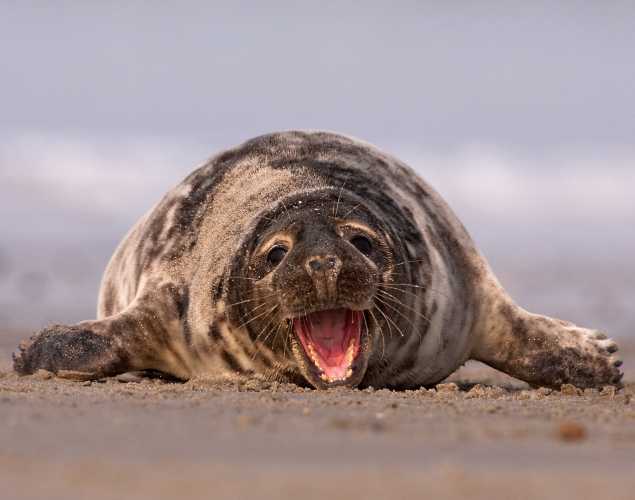 News Update
Put Your Marine Mammal Knowledge to the Test
April 1, 2022
How well do you know marine mammals? Test your knowledge! Only one of the statements below is true. Can you guess which one, or will you be fooled? Click Show More + to find out!
True or False: Northern elephant seals are the largest seal in the world.
False!

Northern elep

h

ant seals
are the second largest seal in the world after the southern elephant seal.
Adult males may grow over 13 feet in length and weigh up to 4,500 pounds. In fact, northern elephant seal pups are born weighing about 75 pounds. Sometimes, strong storms sweep young pups off the beach before they are ready to be on their own. That's why during pupping season, our hospital is flooded with orphaned seal pups.
True or False: Steller sea lion pups usually stay with their mother and nurse for up to a month.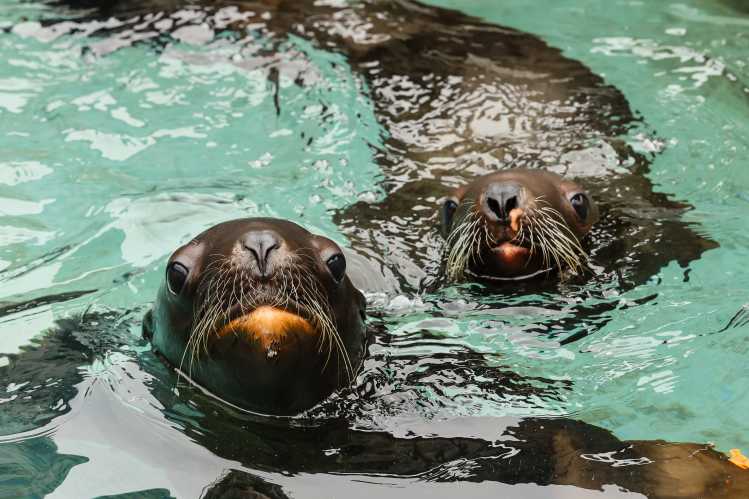 True or False: Gray whales have one of the longest annual migrations of any mammal.
True!

Gray whales
travel about 12,000 miles each year

.

During the summer, gray whales live in Arctic regions normally rich with food. As fall approaches, the whales travel to Baja California, Mexico, where they enter warm lagoons to mate and give birth. Gray whales can be seen passing by California in December and January during their southern migration, and again between March and May on their journey north.

Learn more about our work protecting whales, dolphins and porpoises.
Enjoyed This Trivia? Discover More Ocean-Themed Activities
Yes, I want to save a life!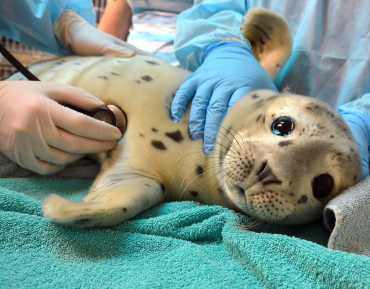 Yes, I want to save a life!
You'll be giving sick and injured animals the best possible care at the Center's state-of-the-art hospital. With your gift today, you are giving a patient a second chance at life in the wild.
natural history

Harbor Seal
California Sea Lion
Southern Sea Otter