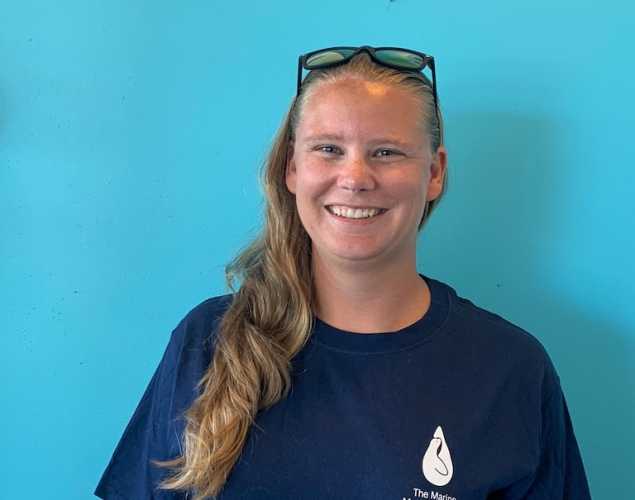 Lauren Van Heukelem, M.S.
Senior Response & Operations Coordinator, Hawai'i Operations
As the Senior Response Coordinator, Lauren Van Heukelem oversees the monitoring of the endangered Hawaiian monk seal population on Hawaiʻi Island. She runs the Center's 24-hour hotline for reporting seal sightings around the island and coordinates a team of approximately 135 response volunteers that conduct outreach and population assessments on a daily basis.
Previously, Lauren served as the volunteer program coordinator for the Waikīkī Aquarium on Oahu, where she worked for three years. There she oversaw the volunteer program consisting of approximately 300 volunteers throughout eight programs (Animal Care, Education, Visitors Services, Gift Shop, Internships and more). During her time there, Lauren also assisted with marketing, events and animal husbandry.
Lauren received both her bachelor's and master's degrees from the University of Hawaiʻi at Mānoa in Marine Biology. She has participated in many research studies both in Hawaiʻi and the Northern Mariana Islands on various topics including algae, corals, intertidal organisms, Hawaiian tree snails and the Hawaiian bobtail squid.
Born and raised in Hawaiʻi, she brings a wealth of local knowledge and a deep connection to Hawaiʻi's marine ecosystems. In her free time, she loves to enjoy the outdoors while swimming, hiking and scuba diving.
Areas of Expertise
Rescue, Response and Dispatch
Conservation
Volunteer Management and Training
Community Outreach
Animal Husbandry
---
Talk to Our Experts
Our experts are available to comment on a variety of marine mammal and ocean health issues. Please contact our PR team at media@tmmc.org to schedule an interview.