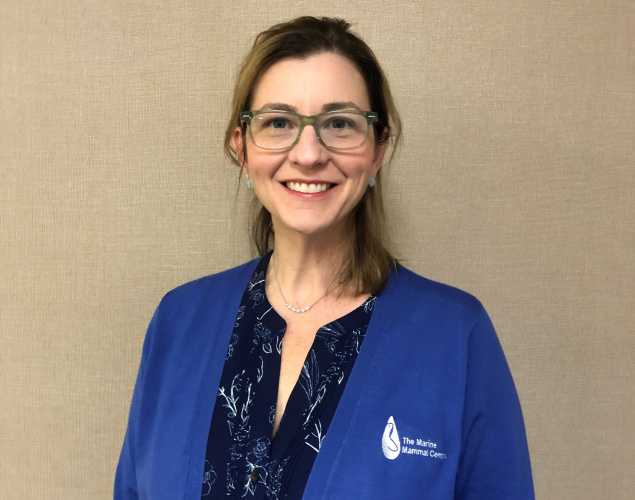 Rachel Bergren, M.S.
Chief Programs Officer
I'm passionate about building effective teams and delivering impactful programs to advance our vision of making the world a better place for people and animals alike.
Rachel joined The Marine Mammal Center as Director of Education & Guest Experience in 2013. In 2019, Rachel stepped into a new role as Chief Programs Officer, where she is responsible for strategic alignment of the Center's mission-based programs, including Veterinary Medicine & Science, Response and Field Operations, and Learning & Community.
Previously, Rachel served as Vice President of Education at the Lincoln Park Zoo in Chicago from 2008 to 2013. Rachel began her career in wildlife conservation as a marine science educator at the Shedd Aquarium in Chicago. She went on to fill many roles in education and conservation at Shedd Aquarium, including leading the organization's sustainability program.
Rachel received a Master of Science in biology from Western Illinois University in 2005 and a Bachelor of Science in marine biology from Texas A&M University in 1995. She also completed a graduate certificate in Zoo and Aquarium Management and has served in many leadership roles for the Association of Zoos and Aquariums and the International Zoo and Aquarium Educators Association (IZE). Rachel currently serves on the executive board for IZE as Secretary/Treasurer.
Rachel resides in Sausalito, California. She and her husband are parents to three awesome young adults and two elderly, beloved dogs.
Areas of Expertise
Wildlife Conservation
Conservation Education and Behavior Change
Program Development
Evaluation
Volunteer and Nonprofit Leadership
---
Talk to Our Experts
Our experts are available to comment on a variety of marine mammal and ocean health issues. Please contact our PR team at media@tmmc.org to schedule an interview.