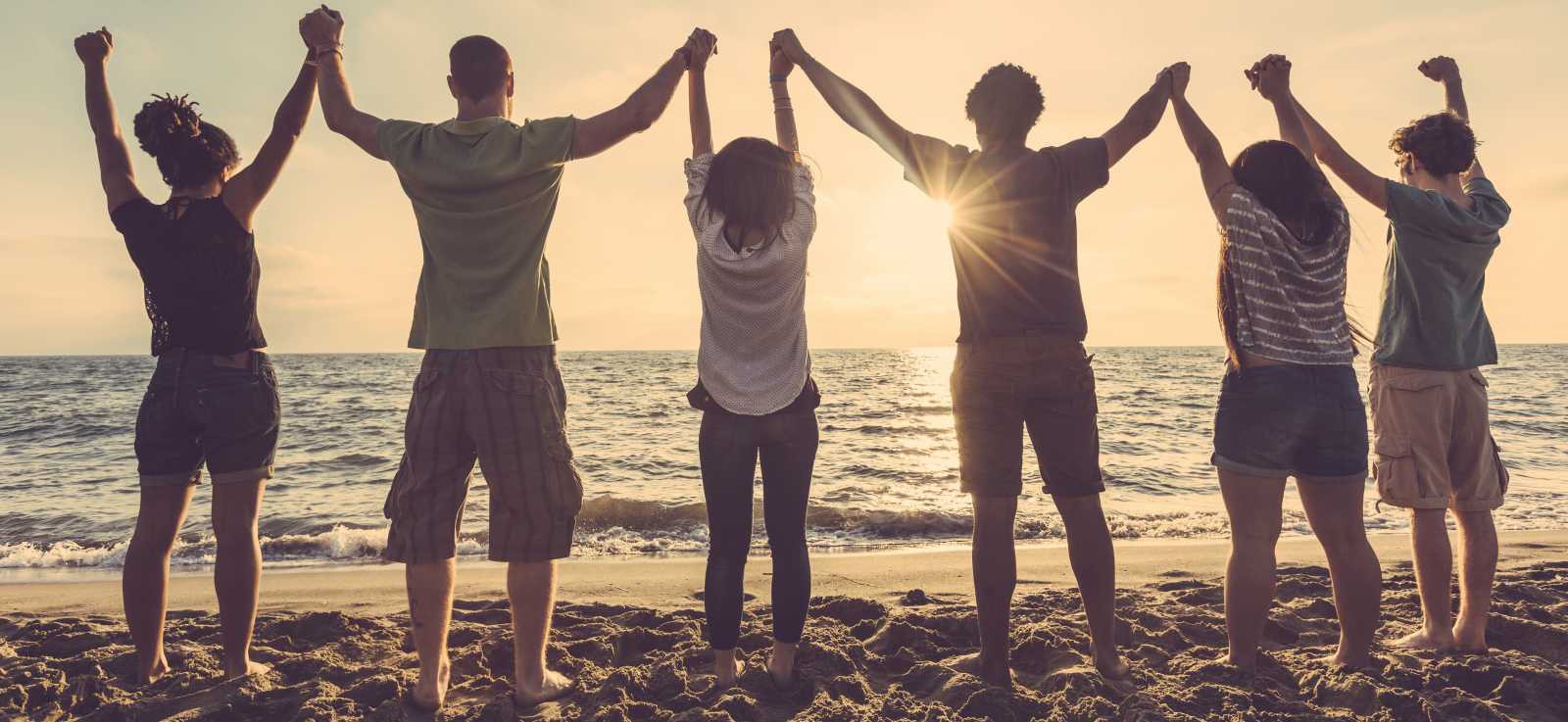 Stewardship Saturday Program for High School Students
This free program for high school students features rotating events along our 600-mile range exploring the science of the Center, learning more about ocean conservation, connecting with local conservation communities, and more.
Looking for an opportunity to become more involved with the Center's work and explore how to make a real difference for the ocean and marine mammals you love? You're invited to join us for Stewardship Saturday, a program for high school students in grades 9-12.
You can sign up now to join us for one event or attend monthly, at no cost and with flexible monthly commitment. All events will include the opportunity to learn more about ocean conservation and how to start taking action now.
Stewardship has many different forms! Thanks to our partners at NOAA, we have structured our Stewardship Saturday events around the following types of stewardship:
Restoration and Protection
Everyday Choices
Community Awareness
Stewardship Science
Due to the holiday season, we will not be hosting any events in November or December. Check back closer to January 2024 for next year's events!
Past Stewardship Saturday Topics
Experiencing Fish Kitchen – support our hard-working volunteer crews with some extra kitchen help during our peak patient season by experiencing a few hours of what it is like to be one of our committed animal care volunteers
Practicing Sea Otter Safety – collect data on human disturbance of sea otters and then take to the water to practice safe wildlife viewing
Exploring the Bay Shore - hike through the marshes while learning about Ohlone culture and history, how the Ohlone people use shoreline plants, and the importance of protecting the bay for humans and animals
Posting for Pinnipeds – collaborate with a team to plan, film and share posts that help raise awareness about The Marine Mammal Center and safe wildlife viewing
Exploring Land and Sea – discover more about wildlife conservation careers, practice climate change communication, and analyze the similarities and differences between various marine mammals and terrestrial animals
Hands-on opportunities with animals will not be available as part of Stewardship Saturdays. For more information on further training in animal care, check out our Youth Crew program.
No events in your area? Explore our virtual leadership program, Ocean Advocacy Collective, to connect with other youth passionate about ocean conservation.
Virtual Programs and Activities
Recorded presentations will be posted online after the program airs.
Looking for More Programs for Youth & Families?
ocean science, STEM careers, career panel, ocean stewardship, high school programs, virtual programs, youth programs