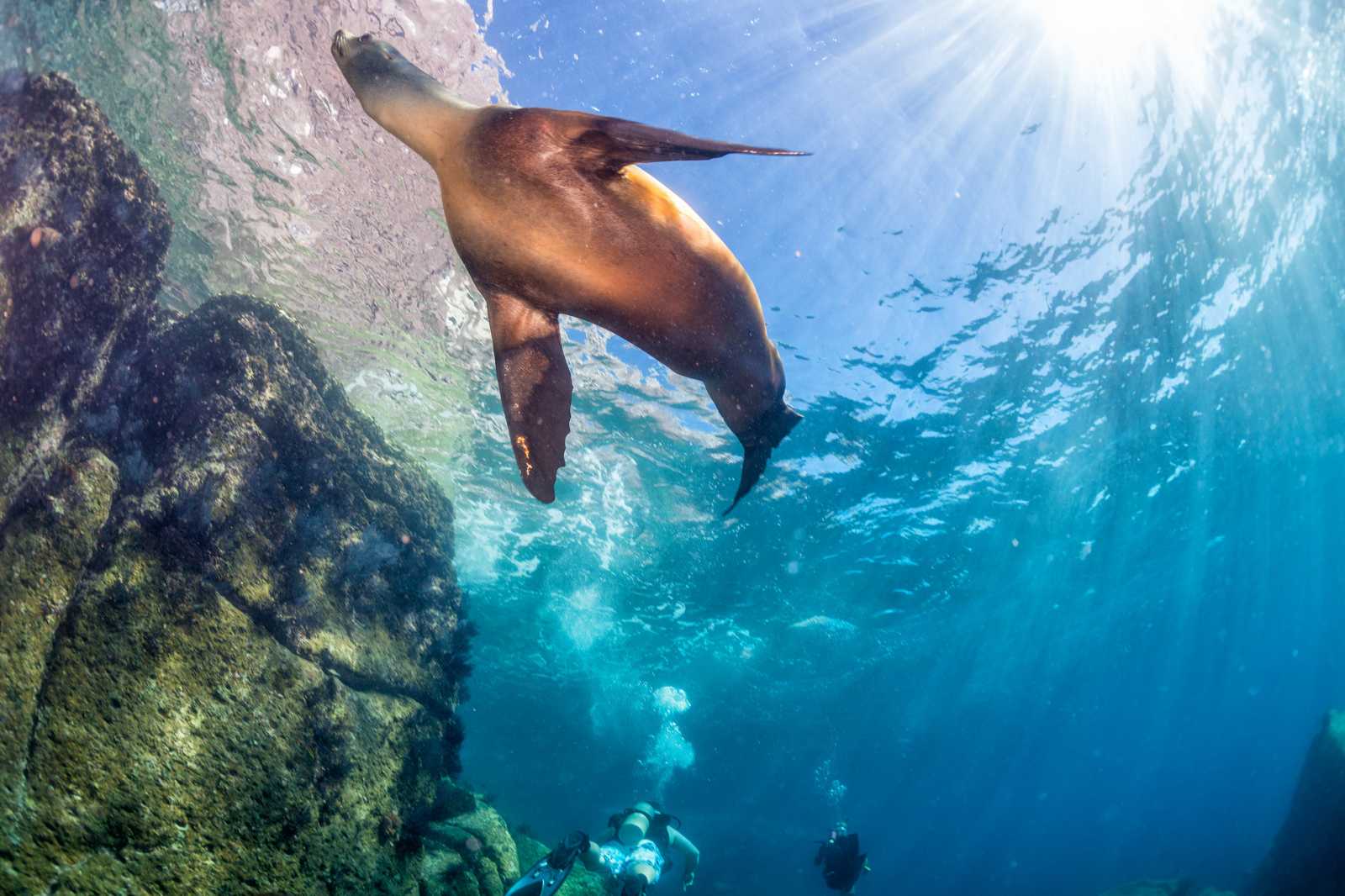 An Advocate and Champion for Ocean Health
80% recycled water in patient pens

100% solar & wind generated power
Our Conservation Programs
The Center is committed to being an advocate and champion for ocean health—a voice for the patients it cares for—and to inspiring a sea of change to protect the ocean's future.
Animals rescued by the Center reveal threats facing our ocean, from toxins and pollution, depleted fish stocks and increasing prevalence of ocean trash to chemical changes associated with warming water temperatures.
Marine mammal health, ocean health and human health are linked. The work of the Center advances medical knowledge and understanding about these links to inform conservation policy, inspire consumer and corporate behavior change and protect our future.
Taking Action at The Marine Mammal Center
As the world's largest marine mammal hospital, we are committed to a greener future for marine mammals and people. We strive to incorporate environmentally friendly practices into all aspects of our work and serve as a role model for other businesses and communities to reduce their energy and carbon footprint.
Staff and volunteers at the Center have led efforts to implement green policies and programs that protect our natural resources, reduce energy use and waste, and build respect for the environment.
Installed three Electric Vehicle (EV) charging stations for use by guests, volunteers and staff, thanks to the generosity of PG&E
Distributed 1,000 pairs of reusable gloves for use by our animal care volunteers and veterinarians, thanks to a donation from Casabella
Installed a reusable water bottle station in our courtyard, providing easy refill access to volunteers and visitors
Established a composting program for both human food waste and uneaten fish from our patients
Eliminated single-use plastic from our retail shipping packaging by using compostable paper-based tape and compostable/recyclable shipping labels; bubble-wrap used for fragile items is sourced secondhand
Purchased over 100,000 pounds of seafood for patients annually from responsibly sourced wild and farmed fisheries
Utilized solar panels on buildings and over patient pens to generate clean energy that supports the operations of the hospital
PG&E is The Marine Mammal Center's Corporate Sustainability Partner