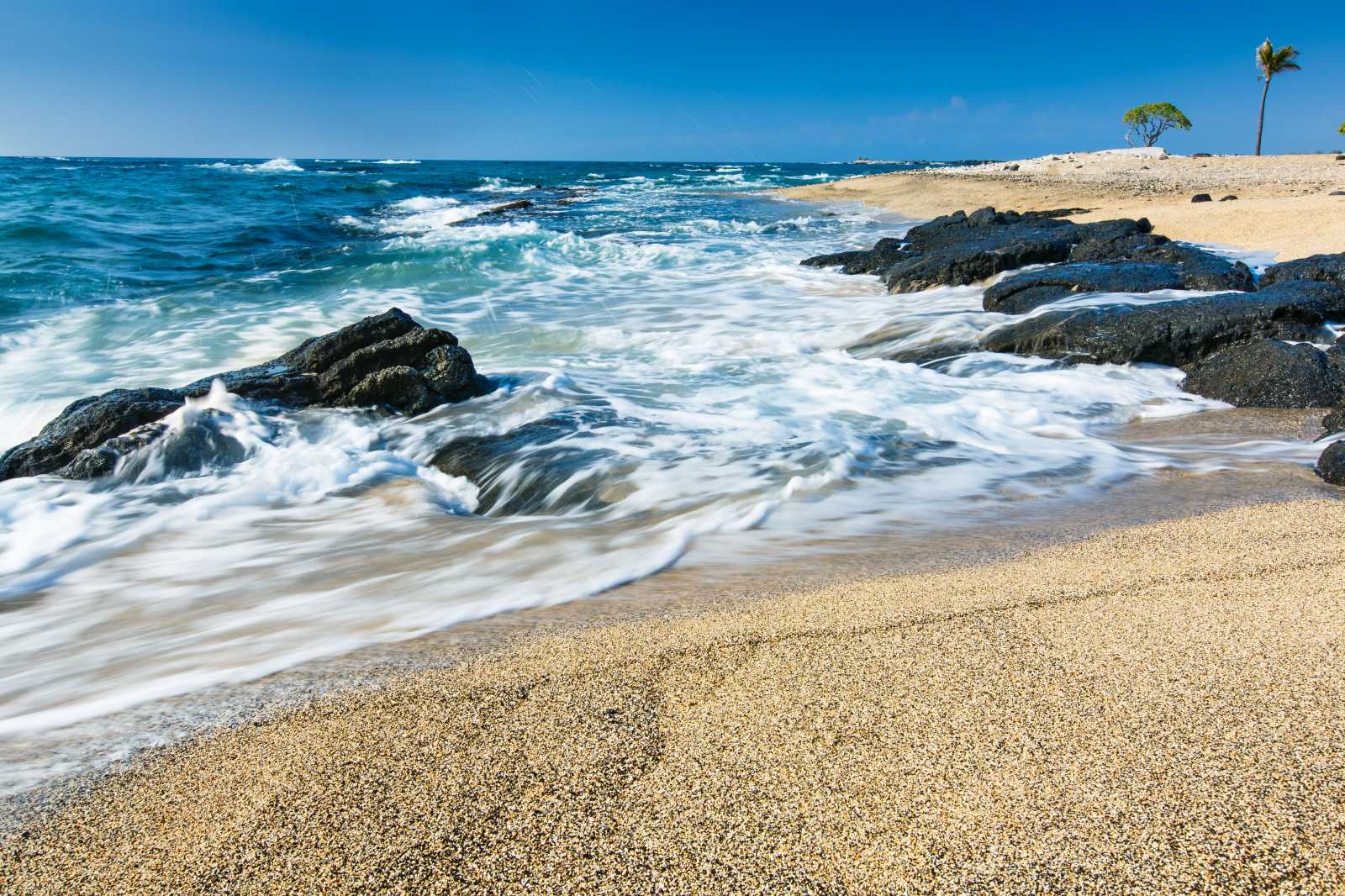 Volunteering on Hawaiʽi Island
Follow these steps to become a volunteer
Add your name to the volunteer interest list to receive an application when volunteer spots are available. (Please note there may be a waiting period of several months before you receive an application and only adults 18+ who are no longer in high school are eligible to apply.)

Complete an application, phone or in-person interview and background check.

Attend a New Volunteer Onboarding Training.
Hawaiʽi Island Response Volunteers help ensure monk seal and human safety on the beaches of the Big Island and may assist with the rescue and transport of sick or injured seals to our hospital in Kona.

Duties include locating and identifying Hawaiian monk seals, monitoring seals and assessing beach conditions, providing public outreach and education, maintaining equipment and vehicles, and rescuing or transporting seals as needed.

Response Volunteers must be at least 21 years old, and must have a valid driver's license and clear a Motor Vehicle Report.

Time Commitment:

Commit to at least two shifts per month for a minimum of six months, as well as quarterly refresher trainings.
Shift times vary and include both on-call and pre-scheduled options.
Typical day shifts run from 7:30am to 11:30am, 11:00am to 3:00pm, and 2:30pm to 6:30pm.
Hawaiʽi Island Animal Care Volunteers support rehabilitation efforts at Ke Kai Ola, our Hawaiian monk seal hospital, by providing daily care for our patients.

Duties include preparing food and feeding patients, cleaning pens and equipment, and updating patient charts.

Time Commitment:

Commit to the same day or night shift every week for a minimum of six months.
Shift times vary depending on season and number of patients onsite.
Typical shifts are four to eight hours long.
Hawaiʽi Island Education Volunteers play a vital role in advancing Hawaiian monk seal conservation by inspiring stewardship and support of the ocean environment.

Duties include engaging visitors and supporting tours at Ke Kai Ola, and interacting with the public at outreach events and education programs.

Time Commitment:

Attend quarterly meetings as well as continuing education trainings throughout the year.
Commit to at least two shifts per month for a minimum of six months after training.
Shadow an Animal Care crew for a day and shadow a Response team for a day