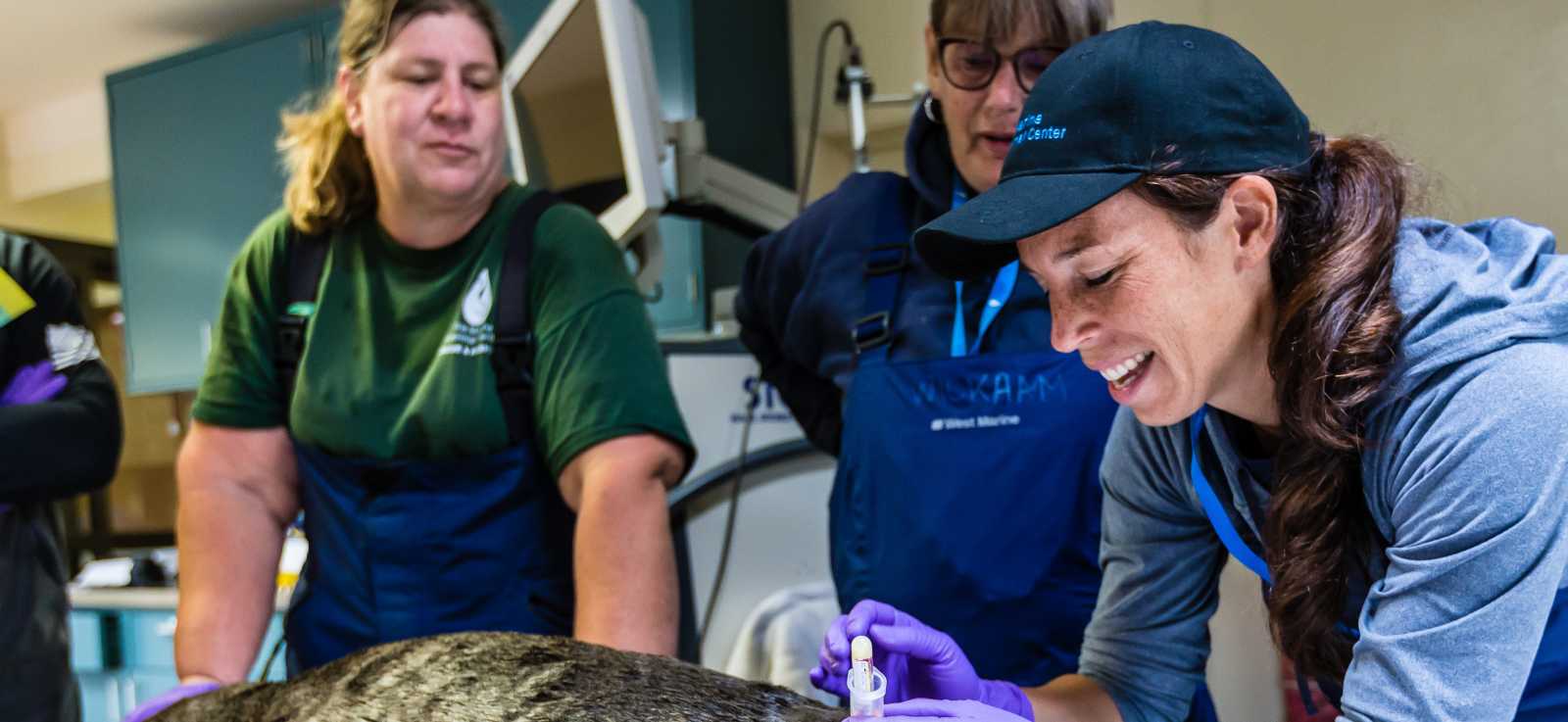 Join The Marine Mammal Center's Team
---
Life Support Systems & Facilities
Facilities & Fleet Manager
The Facilities & Fleet Manager is a key member of both the Life Support Systems & Facilities and the Field Operations & Response teams and is responsible for the maintenance and management of the Center's growing vehicle and vessel fleet, response equipment and California field office facilities (Moss Landing and Morro Bay). The person in this role will help manage and maintain key capital assets that are essential to the work and mission of the Center.
Moss Landing, California • Full-time • Posted April 28, 2022
---
Life Support Systems & Facilities
Life Support Systems & Facilities Technician
The Life Support Systems & Facilities Technician is an integral part of the Life Support & Facilities team and will be tasked with the operation and maintenance of The Marine Mammal Center's building and life support equipment. This position will coordinate the assignments and completion of workforce-generated work orders under the direction of the Director of Life Support Systems & Facilities.
This position works closely with other technicians on daily operations, including but not limited to filter backwashes, system line-up changes and the troubleshooting of faulty Life Support System equipment and is tasked with routine building and equipment maintenance and assists in the coordination of capital projects. This position is part of a rotating uncontrolled standby and work schedule.
Sausalito, California • Full-time • Posted February 28, 2022
---
---
Development & Communications
Donor Relations Manager
The Donor Relations Manager is an integral part of our dynamic and high-energy Development team. Working in a highly collaborative environment, this position is focused on inspiring individual and legacy support for the Center. This position manages the Donor Relations team that is responsible for the cultivation, engagement and stewardship of small, mid-level and sustaining donors. This role will also be tasked with creating and maintaining an effective stewardship toolkit such as events, stewardship updates, personalized thank you calls and notes, and in-person and virtual tours.
Sausalito, California • Full-time • Posted May 18, 2022
---
Hawaiian Monk Seal Conservation
Response Dispatcher
The Response Dispatcher supplies coverage for our Maui island Hawaiian monk seal sighting hotline. They effectively communicate with our volunteer force and the general public to ensure the safety of responders, the general public and Hawaiian monk seals, and to foster engagement in conservation of this endangered species. They are responsible for timely entry and maintenance of sightings data for Hawaiian monk seals. When needed, they assist with projects or other programs within our Hawaiian Monk Seal Conservation program. This position requires an individual with patience, enthusiasm, self-motivation, and a desire to work with a dynamic team in an ever-changing environment.
Maui, Hawaii • Full-time • Posted May 9, 2022
---
Internships & Externships
---
Please check back with us regularly to learn of future internship and externship openings.


Train and Learn Alongside Our Experts
The Marine Mammal Center is the largest marine mammal teaching hospital and a critical training ground for veterinary professionals from around the world, combining high-quality animal care with a hands-on learning environment.
We are all one community, compassionate and respectful of each other as we work together to accomplish our mission.
We engage in honest, thoughtful communication and remain open to feedback and new ideas.
We embrace diversity and bring a positive approach to our work as a team.
We take pride in what we achieve together and continually strive to learn and improve.
We build trust by honoring commitments, taking responsibility for our actions and assuming good intentions in others.
Become a Volunteer
Volunteers are the heart and soul of The Marine Mammal Center. You can help rescue and rehabilitate marine mammals, educate the public, and so much more.
Jobs, employment, marine science careers, science careers, equal opportunity employer, nonprofit jobs