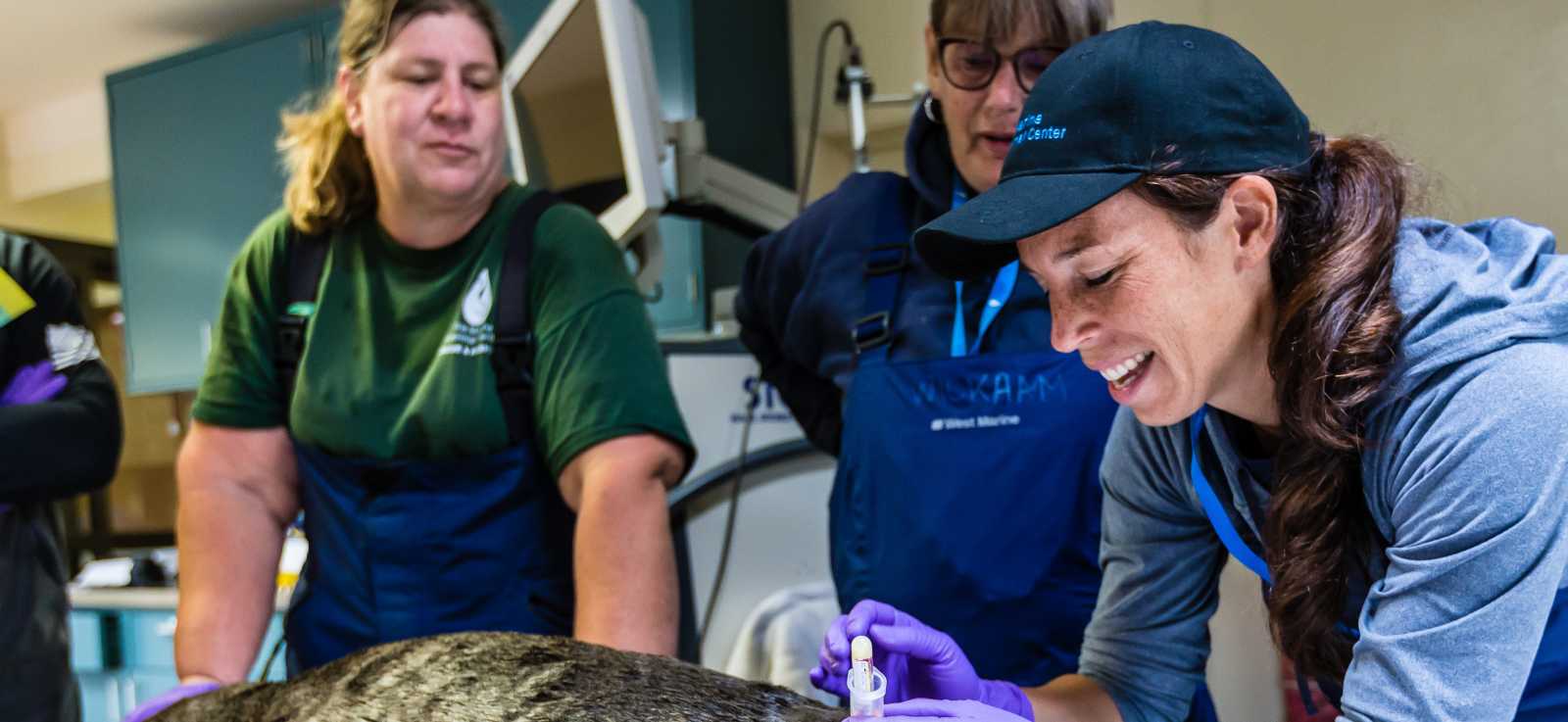 Join The Marine Mammal Center's Team
---
Senior Leadership
Vice President, Conservation Programs
The Vice President of Conservation Programs sets and executes the short- and long-term strategic direction of The Marine Mammal Center's core rescue and response, animal care, and research programs. Reporting to the Interim Chief Programs Officer, the Vice President will oversee a $5-7 million budget, five senior direct reports, and approximately 40 indirect reports. The Vice President will also ensure and measure program effectiveness, maintain fiduciary oversight of contracts and grants, integrate within the portfolio and across other Center programs and functions, and promote The Marine Mammal Center as a global leader on ocean conservation and marine mammal health. The Vice President is an integral member of the leadership team driving strategy to improve organizational influence, impact, and effectiveness.
Sausalito, California • Full-time • Posted May 21, 2021
---
Internships & Externships
---
Field Operations & Response
Conservation in Marine Mammal Response Internship
This internship is meant to provide the intern with a high-level view of community-powered conservation while supporting the advancement of an inclusive environment within one of the world's largest marine mammal stranding response programs. The successful candidate will contribute meaningful support to the technology, volunteer engagement and logistics of our Monterey Bay Operations.
Moss Landing, California • Full-time • Posted June 8, 2021
---


Train and Learn Alongside Our Experts
The Marine Mammal Center is the largest marine mammal teaching hospital and a critical training ground for veterinary professionals from around the world, combining high-quality animal care with a hands-on learning environment.
We are all one community, compassionate and respectful of each other as we work together to accomplish our mission.
We engage in honest, thoughtful communication and remain open to feedback and new ideas.
We embrace diversity and bring a positive approach to our work as a team.
We take pride in what we achieve together and continually strive to learn and improve.
We build trust by honoring commitments, taking responsibility for our actions and assuming good intentions in others.
Become a Volunteer
Volunteers are the heart and soul of The Marine Mammal Center. You can help rescue and rehabilitate marine mammals, educate the public, and so much more.