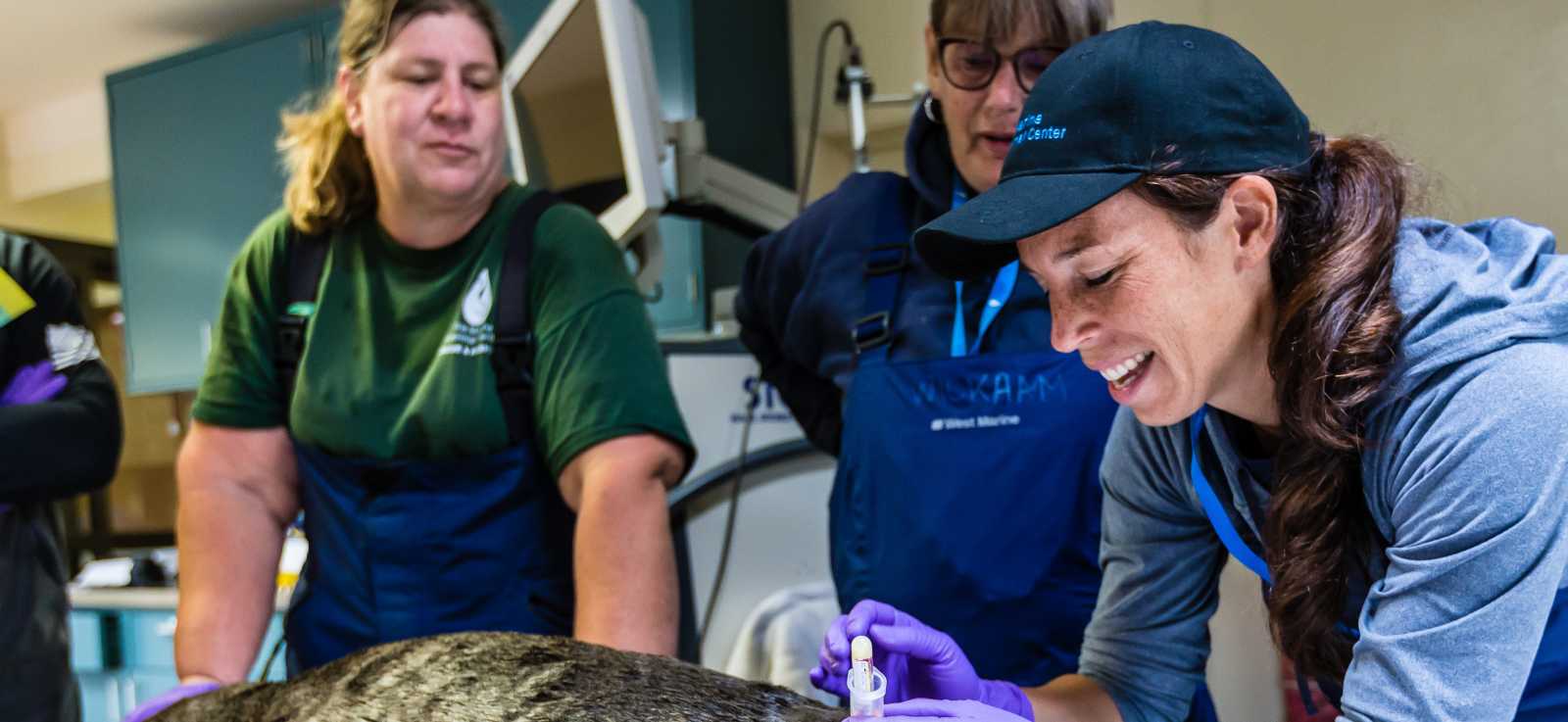 Join The Marine Mammal Center's Team
---
Learning & Community
Public Programs Coordinator
The Public Programs Coordinator leads the development of interpretive content and delivery methods for visitor programs, exhibits and other interpretive resources (i.e. guides, videos, interpretive stations, interactive materials) in collaboration with the team and other departments to advance the Center's vision/mission for our visitors. This position will take a lead role in our visitor experience, including the creation and maintenance of resources for guests and facilitating a high level of visitor engagement. This role frequently leads tours and other onsite programs.
Sausalito, California • Full-time • Posted August 26, 2021
---
Internships & Externships
---
Please check back with us regularly to learn of future internship and externship openings.


Train and Learn Alongside Our Experts
The Marine Mammal Center is the largest marine mammal teaching hospital and a critical training ground for veterinary professionals from around the world, combining high-quality animal care with a hands-on learning environment.
We are all one community, compassionate and respectful of each other as we work together to accomplish our mission.
We engage in honest, thoughtful communication and remain open to feedback and new ideas.
We embrace diversity and bring a positive approach to our work as a team.
We take pride in what we achieve together and continually strive to learn and improve.
We build trust by honoring commitments, taking responsibility for our actions and assuming good intentions in others.
Become a Volunteer
Volunteers are the heart and soul of The Marine Mammal Center. You can help rescue and rehabilitate marine mammals, educate the public, and so much more.