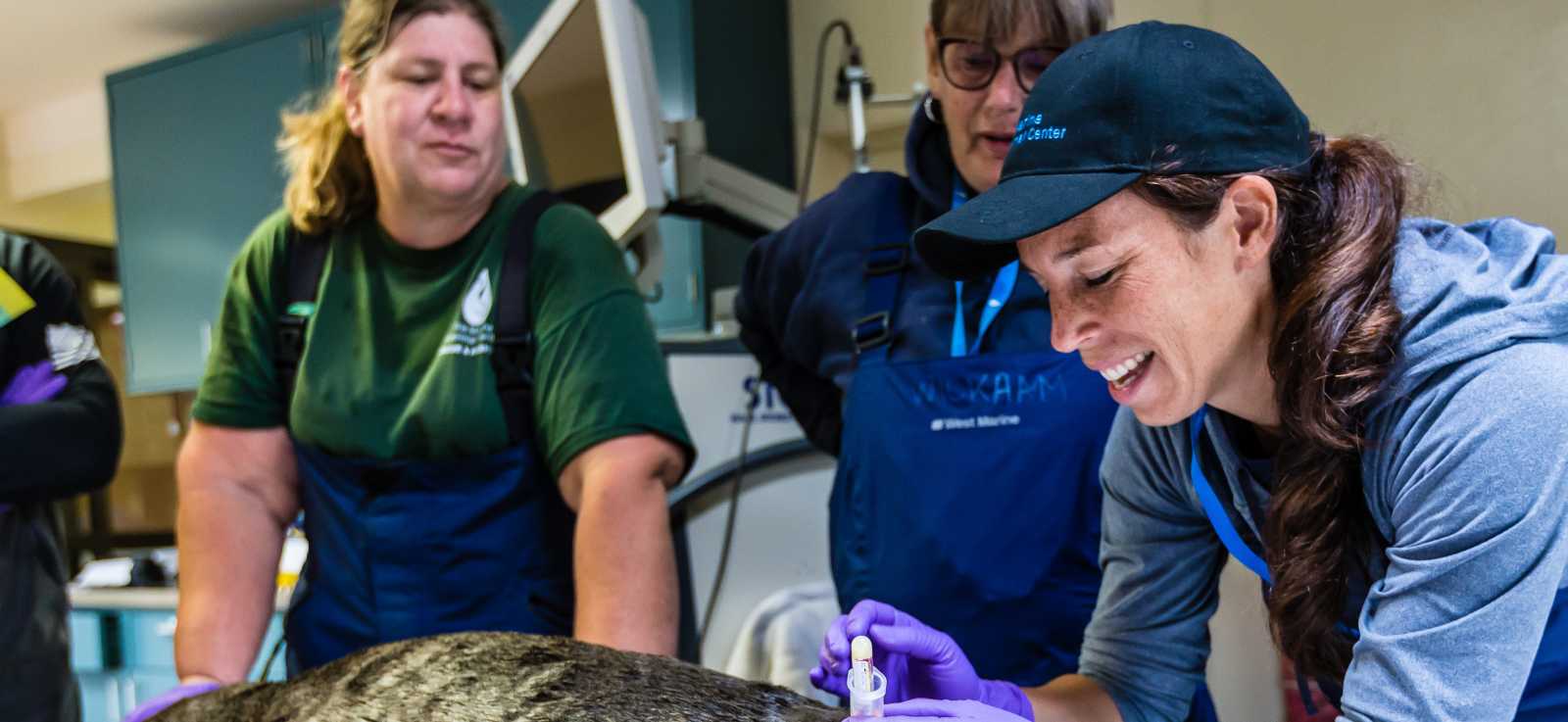 Join The Marine Mammal Center's Team
---
Education
Education Operations Coordinator
The Education Operations Coordinator serves as a team resource for operations to support the development, funding, and implementation of the Education program, including sustaining day-to-day programming and data responsibilities, promoting team culture and facilitating communications for internal and external audiences. This role works closely with the Director of Teaching & Learning and the Director of Impact & Innovation, as well as the managers and coordinators within the Education program around efficient processes and systems development, management, implementation and evaluation. The Education Operations Coordinator is also responsible for the scheduling of programs and staff, development and implementation of data tracking systems, support in grant management and training, and providing project and administrative support for the Education program team.
Sausalito, California • Full-time • Posted May 9, 2023
---
---
Development & Communications
Chief Advancement Officer
The Chief Advancement Officer ("CAO") is a key strategic leadership position at The Marine Mammal Center and reports directly to the CEO. The CAO works in close cooperation with the Center's senior leadership and board of directors on all advancement activities for the Center. The CAO is a critical frontline fundraiser for the Center and will be leading the highest level, most impactful revenue experiences with donors and colleagues.
The executive in this position is responsible for leading a large, dynamic team of approximately 29 professionals in achieving annual fundraising, as well as integrated communications and marketing goals. Hence, the CAO will need to be a savvy, adept manager of people, able to inspire, motivate, delegate, and hold accountable the members of this large team. The CAO will also be responsible for setting goals and prioritizing objectives, balancing an ambitious advancement agenda with a culture of self-care and well-roundedness.
San Francisco, California • Full-time • Posted January 23, 2023
---
Internships & Externships
---
Pathology & Diagnostics
Pathology Resident Rotation
The Pathology Resident Rotation is an opportunity to for anatomic and clinical pathology residents in established programs to gain experience in marine mammal anatomy and pathology. Rotating residents will provide postmortem data on our patients and select carcasses, which consist of phocids, otariids, and the occasional cetacean and sea otter. During their time at the Center, they will be become familiar with marine mammal gross necropsy and histopathology including classic diseases. This position requires at least a minimum of 2 weeks with openings year-round.
Sausalito, California • minimum 2-week rotation • currently recruiting


Train and Learn Alongside Our Experts
The Marine Mammal Center is the largest marine mammal teaching hospital and a critical training ground for veterinary professionals from around the world, combining high-quality animal care with a hands-on learning environment.
We are all one community, compassionate and respectful of each other as we work together to accomplish our mission.
We engage in honest, thoughtful communication and remain open to feedback and new ideas.
We embrace diversity and bring a positive approach to our work as a team.
We take pride in what we achieve together and continually strive to learn and improve.
We build trust by honoring commitments, taking responsibility for our actions and assuming good intentions in others.
Become a Volunteer
Volunteers are the heart and soul of The Marine Mammal Center. You can help rescue and rehabilitate marine mammals, educate the public, and so much more.
Jobs, employment, marine science careers, science careers, equal opportunity employer, nonprofit jobs