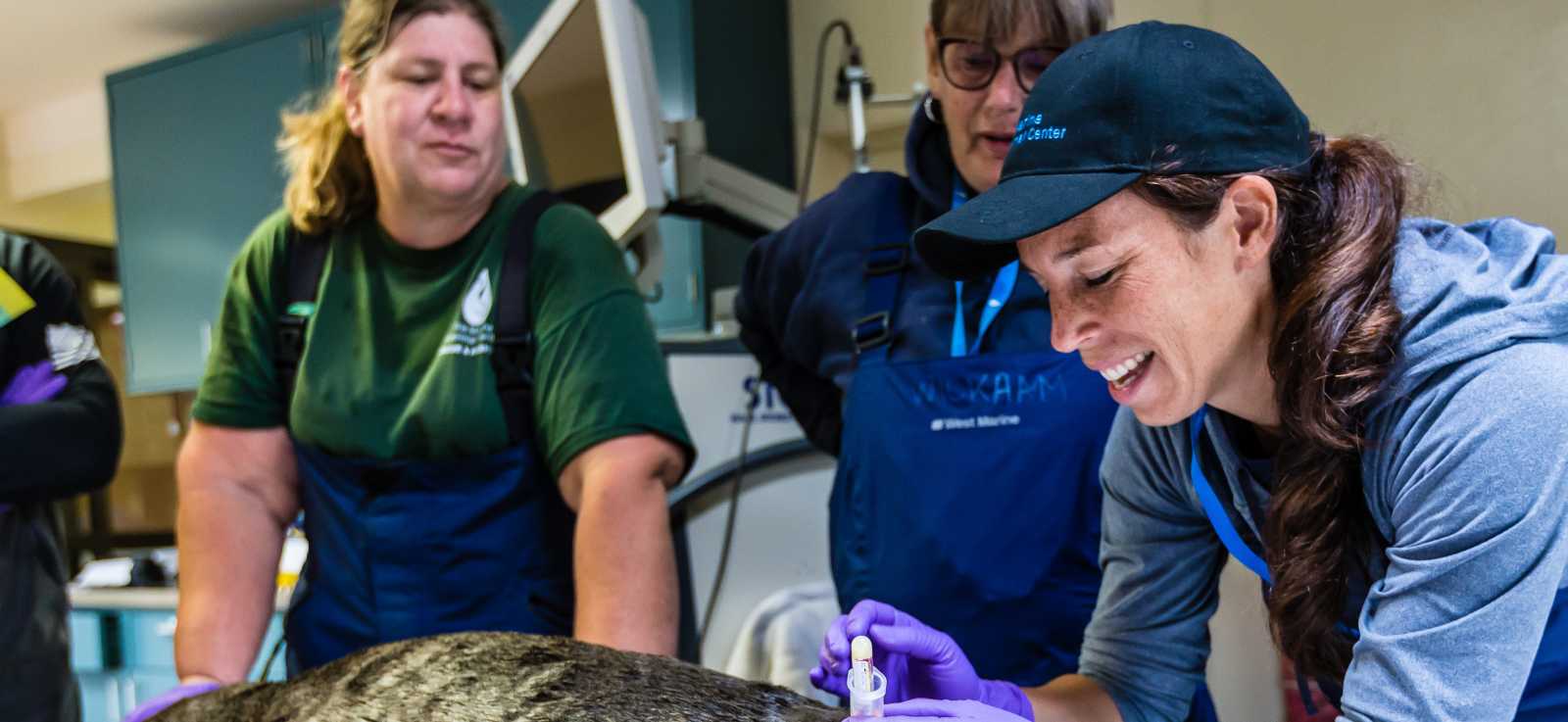 Join The Marine Mammal Center's Team
---
Development & Communications
Donor Relations Associate
The Donor Relations Associate focuses on donor cultivation and stewardship strategies that inspire donors to continue supporting the organization and ensure donors understand and are proud of the impact they have made with their giving. Areas of responsibility include events, responding to donor inquiries by phone, email or mail, and robust donor acknowledgement and engagement.
Sausalito, California • Full-time • Posted October 8, 2021
---
---
Field Operations & Response
Operations Coordinator, San Luis Obispo Operations
The Operations Coordinator position will support daily operations of the Center's Morro Bay location. This position will support field response and animal care operations, primarily focusing on volunteer support of our day and night crews, as well as hospital and fleet management, facility operations, and maintenance support. The position will have the opportunity to participate in additional areas, including, as needed, special rescue operation support, research, special events and project support, and other assignments.
Morro Bay, California • Full-time • Posted October 12, 2021
---
Internships & Externships
---
Veterinary Medicine & Science
Marine Mammal Medicine and Pathology Veterinary Intern
The Veterinary Intern's responsibilities include providing primary medical management and care of hundreds of stranded marine mammals (mostly pinnipeds), conducting post-mortem examinations and histological evaluation, developing and conducting a research project, collaborating on other research projects, record keeping, teaching veterinary student externs and other visitors, and some field response. A research project or case series report is expected to be completed and submitted for peer-reviewed publication during the internship. This position requires a DVM degree or equivalent, and previous marine mammal or wildlife experience is desirable.
Sausalito, California • Full-time • Posted September 27, 2021
---
---
Veterinary Medicine & Science
Veterinary Student Externship
The student extern will work under the direct supervision of veterinary staff and volunteers, and students will participate in animal husbandry, veterinary examination and diagnostic procedures, surgical and anesthetic procedures, recordkeeping, daily clinical rounds, and necropsies. The student will also complete a project during the externship and present the results to staff and volunteers during the last week of their rotation. This externship is only open to students who will be in their final/clinical year of veterinary school in 2023.
Sausalito, California • 4-week externship • Posted September 27, 2021
---


Train and Learn Alongside Our Experts
The Marine Mammal Center is the largest marine mammal teaching hospital and a critical training ground for veterinary professionals from around the world, combining high-quality animal care with a hands-on learning environment.
We are all one community, compassionate and respectful of each other as we work together to accomplish our mission.
We engage in honest, thoughtful communication and remain open to feedback and new ideas.
We embrace diversity and bring a positive approach to our work as a team.
We take pride in what we achieve together and continually strive to learn and improve.
We build trust by honoring commitments, taking responsibility for our actions and assuming good intentions in others.
Become a Volunteer
Volunteers are the heart and soul of The Marine Mammal Center. You can help rescue and rehabilitate marine mammals, educate the public, and so much more.