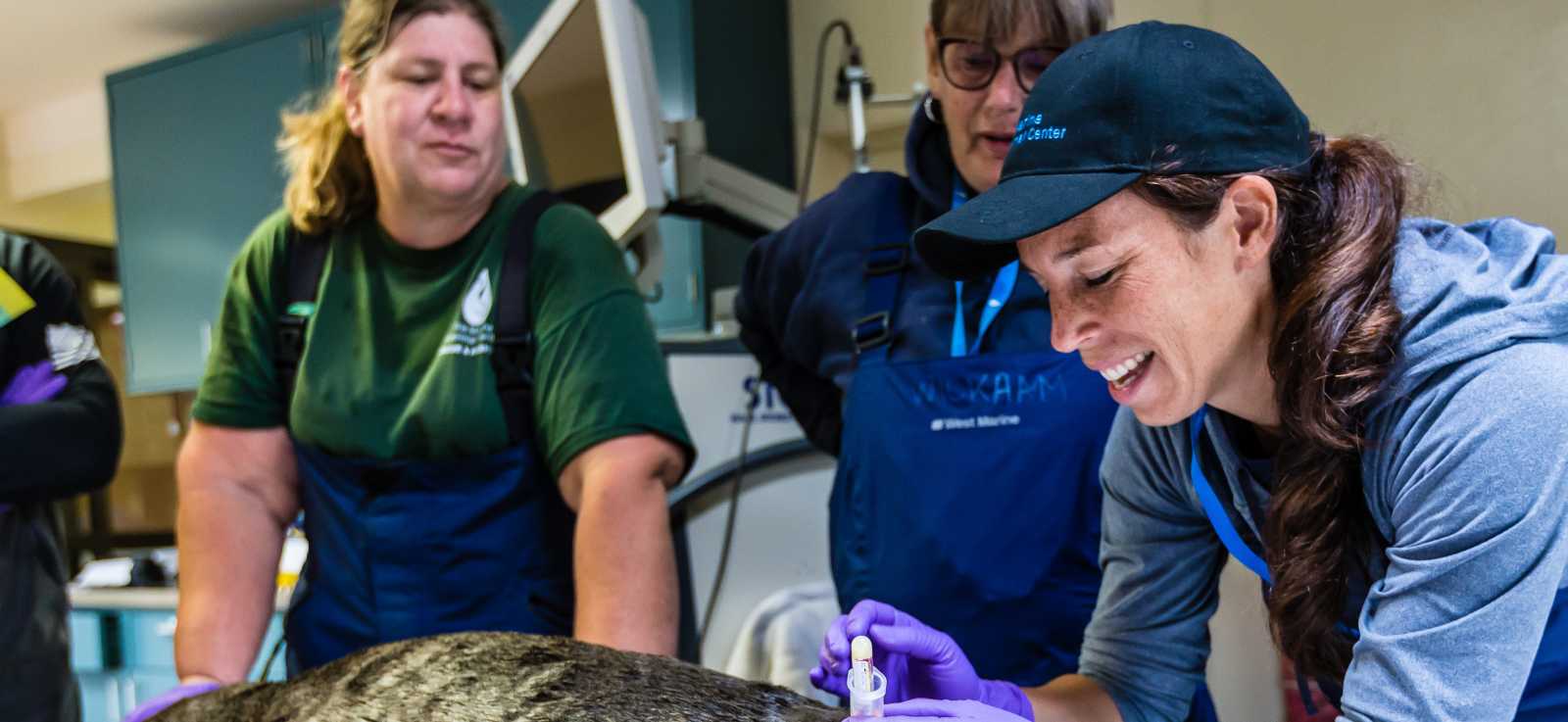 Join The Marine Mammal Center's Team
---
Learning & Community
Education Volunteer Coordinator
The Education Volunteer Coordinator leads the recruitment, training, mentoring and retention of the Center's 80 education volunteers and interns. This position will oversee education volunteer engagement, including leading volunteer trainings, providing ongoing mentoring and continuing education, and retention and recognition initiatives, as well as ongoing training and mentorship for Center staff around interpretation and strategic communication practices.
Sausalito, California • Full-time • Posted November 23, 2021
---
Learning & Community
High School Programs Coordinator
The High School Programs Coordinator is responsible for our high school programs such as Youth Crew, Ocean Advocacy Collective and Stewardship Saturday as well as creating and sustaining a larger high school youth community through programs and outreach online as well as in-person. This role focuses primarily on direct service to high school youth programming and building strategy for continuing to engage youth alumni of these programs.
Sausalito, California • Full-time • Posted November 29, 2021
---
---
Development & Communications
Senior Manager, Donor Relations
The Senior Manager, Donor Relations is an integral part of our dynamic and high-energy Development team working in a highly collaborative environment to inspire individual and legacy support for the Center. This position and their team are responsible for the cultivation, solicitation and stewardship of mid-level donors ranging from $500 to $9,999, as well as for the Center's sustaining member program comprised of donors making monthly contributions.
An ideal candidate for this position is detail oriented and wants to leverage their project management and communication skills to amplify the mission of The Marine Mammal Center. You work well with diverse communities, and immediately build rapport with staff, donors, volunteers, vendors, board members and community partners.
Sausalito, California • Full-time • Posted November 24, 2021
---
Hawaiian Monk Seal Conservation
Response Dispatcher
The Response Dispatcher supplies coverage for our Maui Island Hawaiian monk seal sighting hotline. They effectively communicate with our volunteer force and the general public to ensure the safety of responders, the general public, and Hawaiian monk seals and to foster engagement in conservation of this endangered species. They are responsible for timely entry and maintenance of sightings data for Hawaiian monk seals. When needed, they assist with projects or other programs within our Hawaiian Monk Seal Conservation program. This position requires an individual with patience, enthusiasm, self-motivation, and a desire to work with a dynamic team in an ever-changing environment.
Maui, Hawaiʽi • Part-time • Posted January 5, 2022
---
Internships & Externships
---
Field Operations & Response
Conservation in Marine Mammal Response Intern
This internship is meant to provide the intern with a high-level view of community-powered conservation while supporting the advancement of an inclusive environment within one of the world's largest marine mammal stranding response programs. The successful candidate will contribute meaningful support to the technology, volunteer engagement and logistics of our Monterey Bay Operations. Opportunities to learn about marine mammal rescue and husbandry will vary with patient and volunteer needs as well as the intern's interests.
Moss Landing, California • Full-time • Posted December 30, 2021
---


Train and Learn Alongside Our Experts
The Marine Mammal Center is the largest marine mammal teaching hospital and a critical training ground for veterinary professionals from around the world, combining high-quality animal care with a hands-on learning environment.
We are all one community, compassionate and respectful of each other as we work together to accomplish our mission.
We engage in honest, thoughtful communication and remain open to feedback and new ideas.
We embrace diversity and bring a positive approach to our work as a team.
We take pride in what we achieve together and continually strive to learn and improve.
We build trust by honoring commitments, taking responsibility for our actions and assuming good intentions in others.
Become a Volunteer
Volunteers are the heart and soul of The Marine Mammal Center. You can help rescue and rehabilitate marine mammals, educate the public, and so much more.