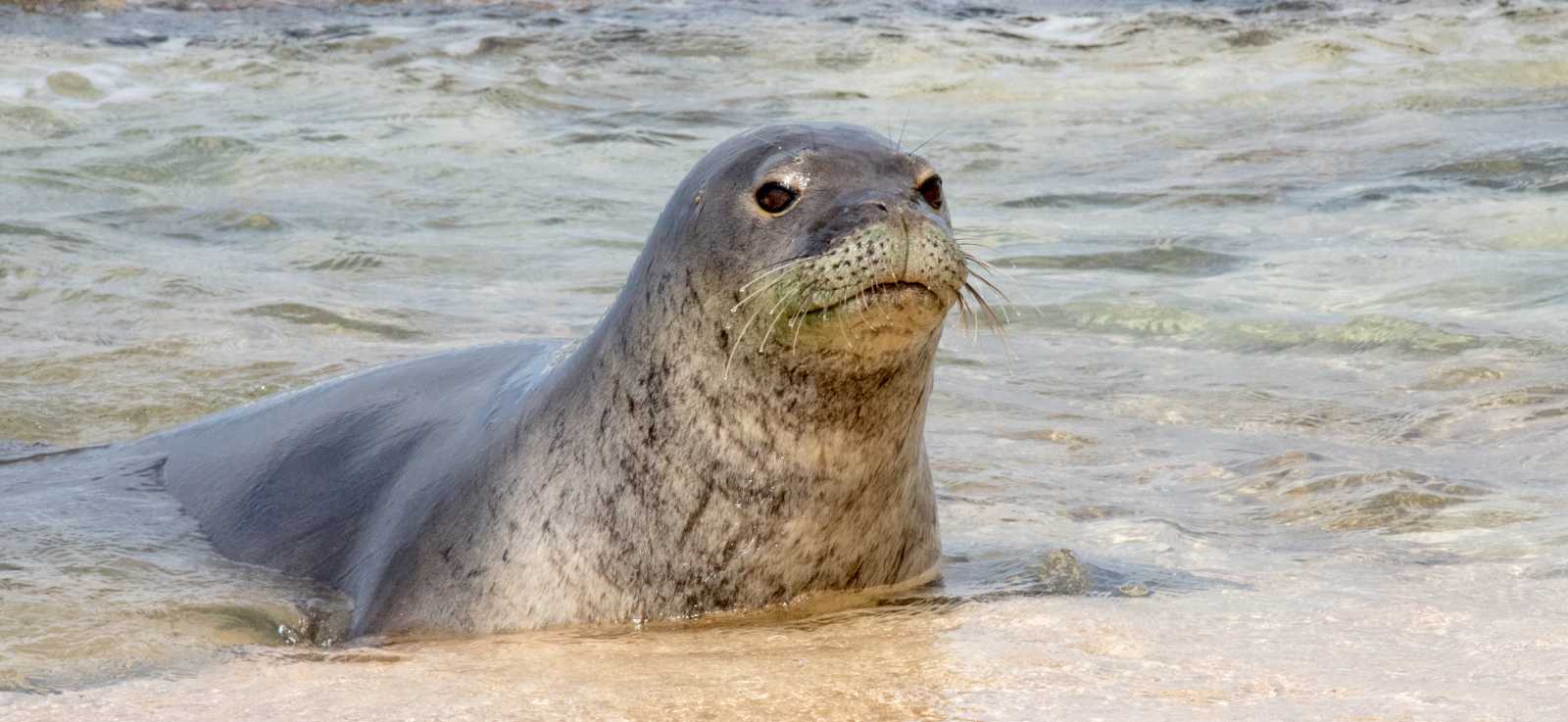 Monk Seal Moʻolelo
Monk Seal Moʻolelo is an engaging and interactive classroom program that empowers fourth-grade students to become champions for the conservation of Hawaiian monk seals while expanding their knowledge and sense of environmental stewardship.
This one-hour program, presented by The Marine Mammal Center's education staff at Ke Kai Ola, provides young learners the opportunity to explore past seal patient stories to better understand the challenges monk seals face in the wild and their own roles in ocean conservation.
Looking for a Virtual Option?
Seal Stories was a live program developed for upper elementary teachers and their students in Hawaiʽi. The session recordings and educator guide are now available for all audiences. Use this virtual program to engage your 4th and 5th grade students in discussions about their role in conserving the only marine mammal species native to the Hawaiian Islands.
Looking for Middle School Curriculum?
Nā Kōkua o ke Kai is a Hawaiʽi-focused marine science program that provides middle schools access to curriculum that is connected to Next Generation Science Standards, Nā Hopena Aʻo (HĀ) Framework, Ocean Literacy Principles, and ʻŌlelo Noʻeau (Hawaiian proverbs and poetical sayings).
Reaching middle school students at a formative time in their lives, Nā Kōkua o ke Kai provides an opportunity for students to discover and explore real-world connections to their classroom studies, and design and implement projects that address conservation challenges and identify community solutions.
Teachers gain access through an online portal to lesson plans, teaching tools, and videos to help provide their students with an interactive learning experience.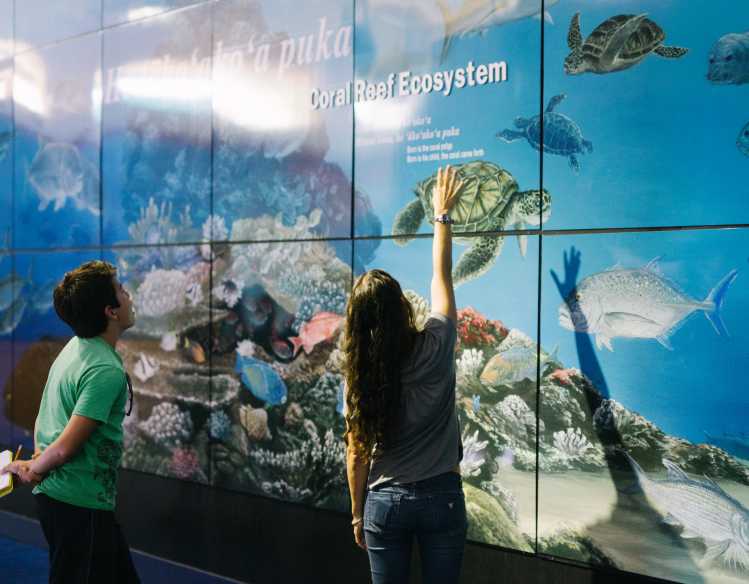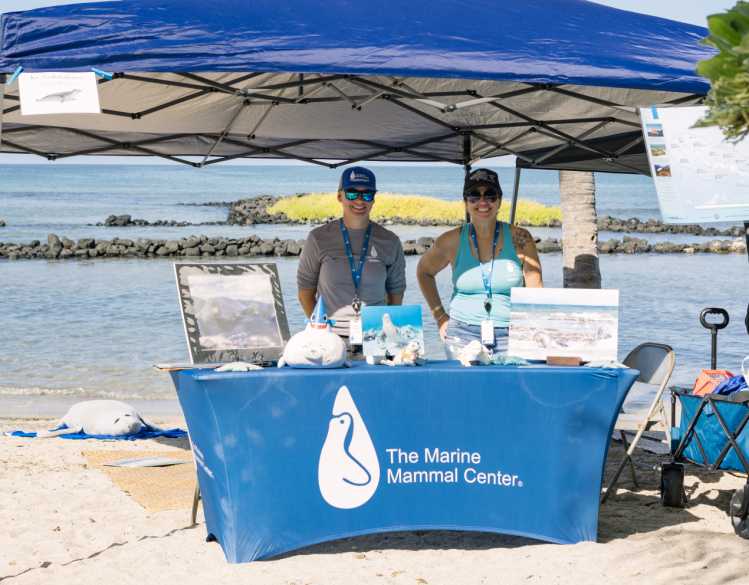 Hosting a Community Event?
Conservation starts with education and outreach. That's why our educators focus on inspiring students to become marine science enthusiasts.
Are you interested in having our staff participate in an upcoming community event you're hosting on Hawai'i Island? Tell us more about your request.
Hawaiian monk seals, interactive classroom program, fourth-grade, monk seal conservation, conservation champions, environmental stewardship, endangered species