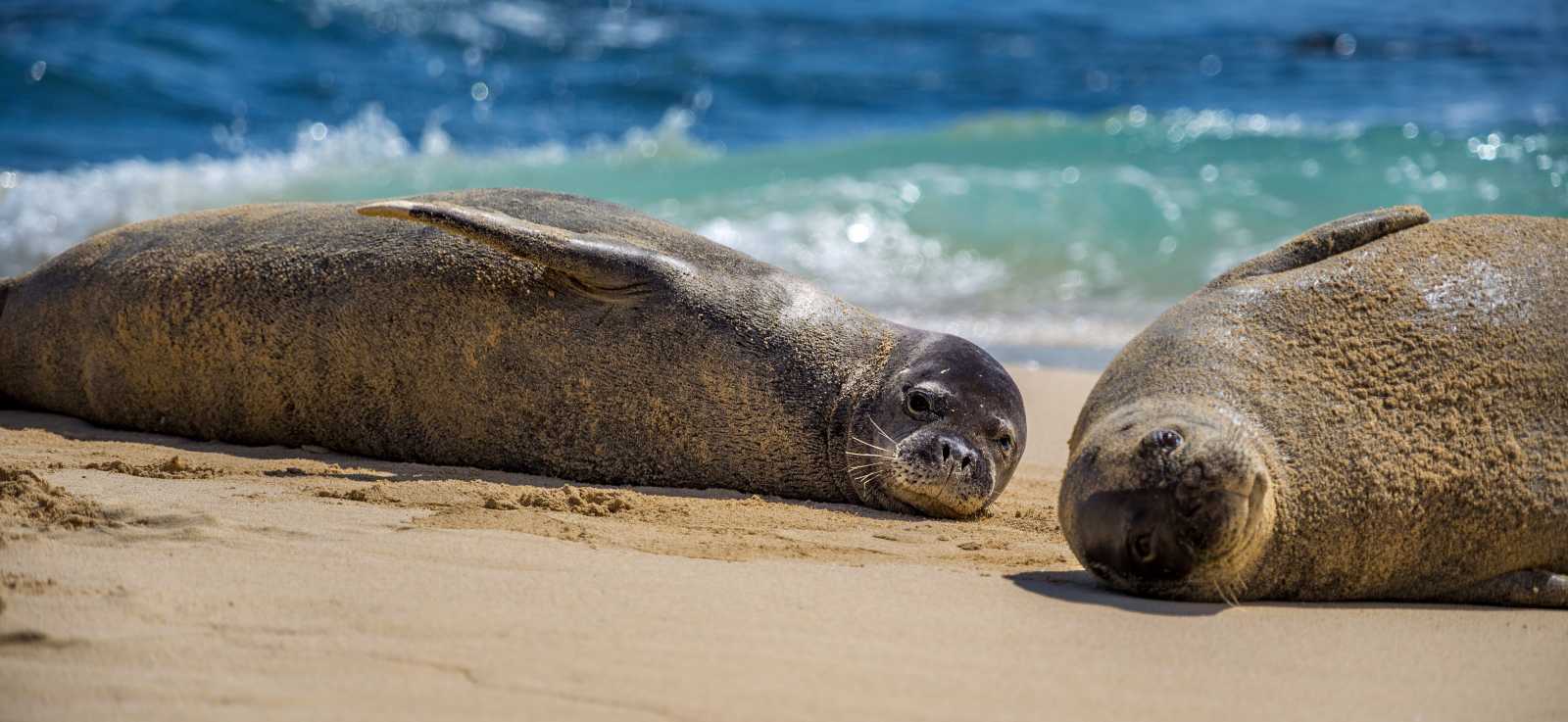 Seal Stories: A Program for Upper Elementary Educators and their Students in Hawaiʻi
Seal Stories is a live virtual program developed on Hawaiʽi Island specifically for upper elementary teachers and their students in the state of Hawaiʽi.
During each virtual session, you and your students will meet experts from The Marine Mammal Center and hear stories about Hawaiian monk seals throughout the Hawaiian archipelago. Together, you'll learn about the threats to this endangered species and the many ways you can help through everyday actions.
Each session will also include a call to action and follow-up classroom activity. Session information and follow-up activities are connected to Ocean Literacy Principles and upper elementary Next Generation Science Standards.
Register Your Classroom to Participate in Seal Stories
Engage your 4th and 5th grade students in discussions about their role in conserving the only marine mammal species native to the Hawaiian Islands by attending one or more of the six sessions being held every Tuesday from March 30 through May 4. Each session will focus on a different topic and will be broadcast live on Zoom.
There is no cost to participate in this program, but you must register to get the Zoom link for each session.