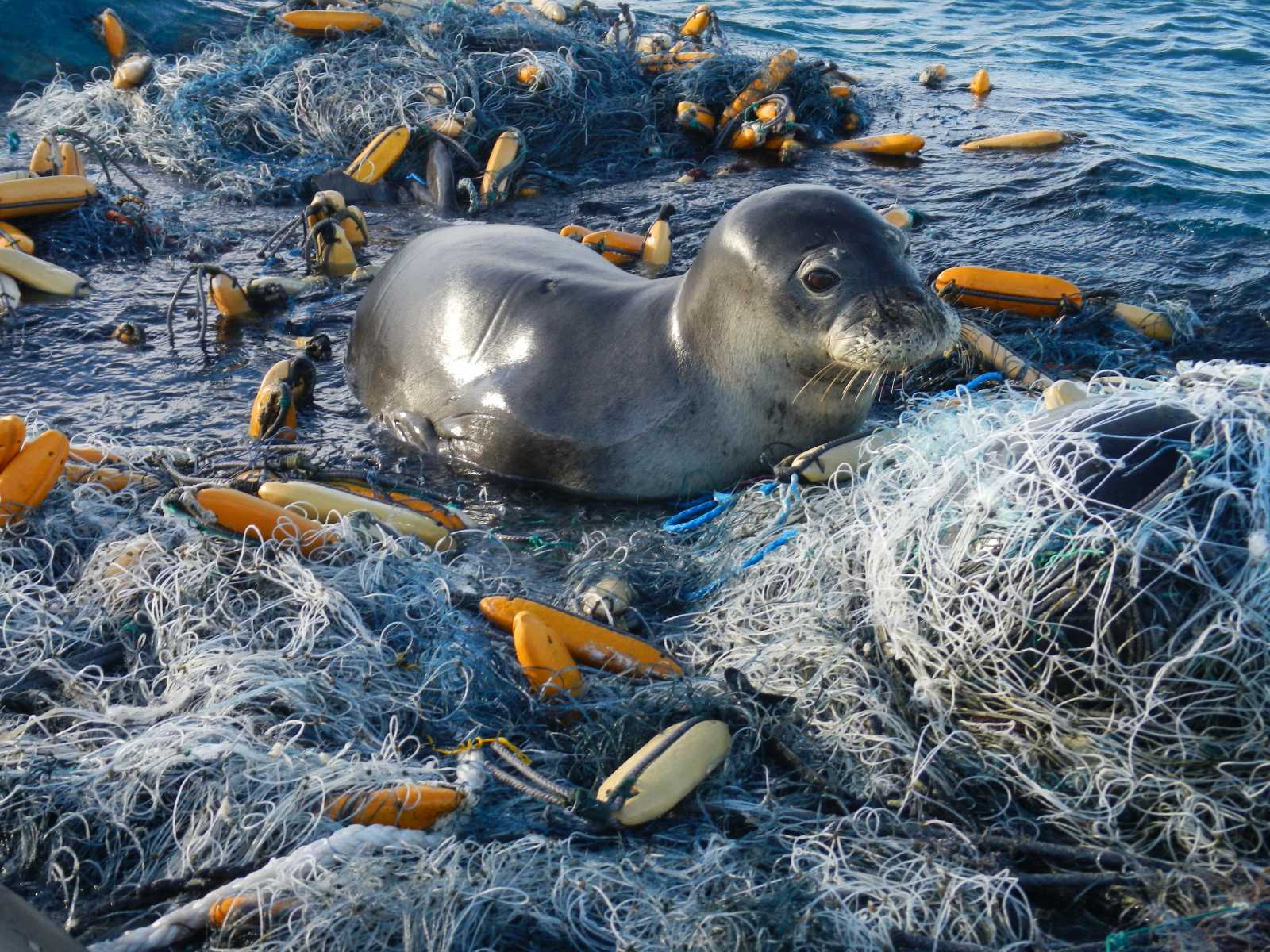 Tackling Ocean Trash
Increased amounts of trash, particularly plastics and lost or discarded fishing gear, are finding their way into the ocean, creating a threat of entanglement or ingestion for countless marine animals.
Protection means actively eliminating or reducing risks, and we all have a part to play in shielding and safeguarding the ocean habitat from harm.
What is Ocean Trash?
Ocean trash is a general term for all the human-created debris that makes its way into the ocean from a variety of methods. About 90 percent of the trash found in the ocean is plastic, and the large amounts of trash are having an impact on marine life and marine ecosystems.
Patients Impacted by Ocean Trash
How You Can Help
You can take action in your daily life and community to reduce your plastic footprint. Every time we reduce plastic, we are protecting ourselves and the environment upon which we all depend.
Taking Action at The Marine Mammal Center
Each year, The Marine Mammal Center's specially trained teams rescue marine mammals exhibiting signs of unfortunate run-ins with our trash. Typically, California sea lions are rescued with plastic netting, packing straps and other pieces of trash caught around their neck and face. Other animals have been rescued with plastic trash in their stomachs, such as plastic bags and balloons.
The Center's Whale Entanglement Response and Prevention program focuses on responding to large whales in distress, often due to entanglements in fishing gear, as well as working toward solutions by collaborating with the fishing industry and other important stakeholders.
Online Learning Resources
Learn More About Ocean Trash
Our Partners in Preventing Pollution and Entanglement
The Marine Mammal Center works with many local and global partners in raising awareness about ocean trash, as well as promoting solutions for a healthy ocean.
Trash Free Seas Alliance®
The Marine Mammal Center is a founding member of the Trash Free Seas Alliance®, a coalition of nonprofits and industry leaders focused on innovative and pragmatic solutions to rid the ocean of plastic pollution and other forms of marine debris. Through the Trash Free Seas Alliance®, millions of dollars for research have been spent on ways to improve waste collection and recycling in parts of the world most impacted by ocean plastic pollution.
California Dungeness Crab Fishing Gear Whale Entanglement Working Group
This working group was convened between the California Department of Fish and Wildlife, National Marine Fisheries Service and the Ocean Protection Council to address an increase in large whale entanglements in Dungeness crab fishing gear. The Center serves as a member of the working group and leads the management of a solar logger project to collect data on vessel tracking that informs a Risk Assessment and Mitigation Program.
Global Ghost Gear Initiative
The Center is a member of the Global Ghost Gear Initiative, an alliance of countries, industries, nonprofits and academics focused on tackling the issue of lost and abandoned fishing gear around the world. This initiative is the first global collective impact alliance dedicated to tackling the problem of ghost fishing gear at a global scale.
Zero Waste Marin
The Marine Mammal Center serves on the Local Task Force of Zero Waste Marin, a county-led effort to eliminate waste. Working with government and trash collection agencies, Zero Waste Marin strives to set an example that highlights and encourages sustainably living across the country.