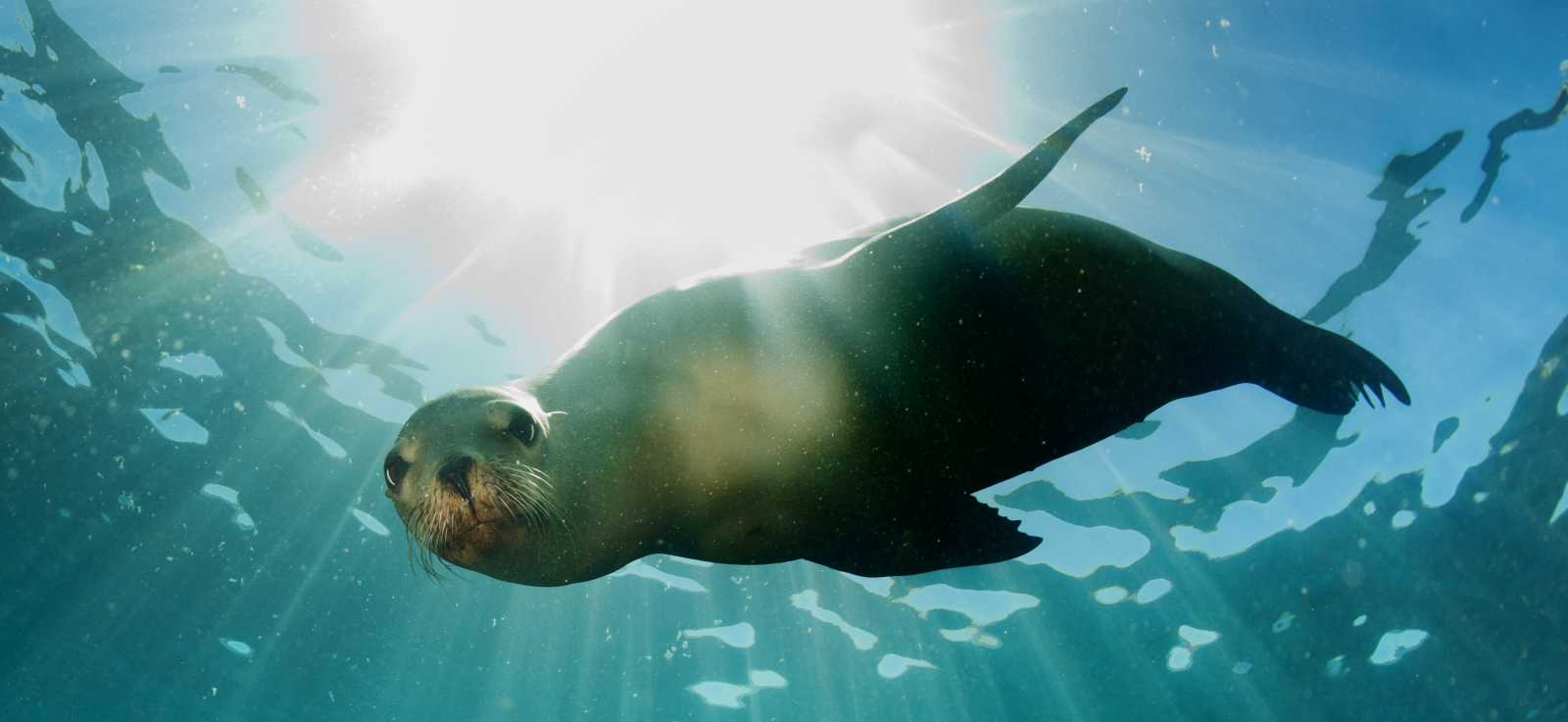 Dawn Helps Save Wildlife
Dawn Helps Save Wildlife and The Marine Mammal Center are working together to rescue and rehabilitate marine mammals who are sick or have been affected by oil pollution.
A legacy of doing good. A commitment to doing better.
For over 40 years, Dawn dish soap has helped over 75,000 animals affected by oil pollution and given thousands of bottles of dish soap to wildlife rescue workers like The Marine Mammal Center. And together, with the P&G Good Everyday community, you can help Dawn and the Center do even more.
Explore the Wonderful World of Blue
Dive into "The Wonderful World of Blue," a new book created by Dawn and Jenna Bush Hager with support from International Bird Rescue and The Marine Mammal Center. Learn how you can become a wildlife hero through small steps, starting at home.
Giving marine mammals a second chance at life.
When oil spills into and pollutes the water, it poses a great danger to the wildlife that surrounds it. The innocent victims of oil spills and environmental catastrophes include marine mammals like seals, sea lions and dolphins.
Dawn dish soap is tough on grease and oil pollution, but gentle enough for wildlife, making it the perfect partner for The Marine Mammal Center.
The Center's mission is to advance global ocean conservation through marine mammal rescue and rehabilitation, scientific research and education. And in an effort to achieve this, the Center teaches more than 100,000 kids and adults each year about the health of our wildlife, the ocean and the role that we as humans play in sustaining it all.
A simple action, a lifesaving dose.
The Center has been working to protect marine mammals and their environment since 1975. And with 1,300 volunteers and the support of a concerned public, the Center is able to respond to more marine mammals in distress than any other organization in the world.
Sick and injured animals are treated at the Center's state-of-the-art veterinary facilities and are cared for until they can be released back to their ocean home. Dawn dish soap is a huge help in working to protect and restore the health of aquatic wildlife.
Make an Impact with P&G Good Everyday
P&G Good Everyday is a rewards program for people who want to make an impact. Set Dawn Helps Save Wildlife with The Marine Mammal Center as your cause to turn your everyday actions into extraordinary acts of good.