In the News
National Geographic: Wildfire Smoke May Harm Whales and Dolphins
Wildfire Smoke May Harm Whales and Dolphins: Here's What We Know
Published by National Geographic: September 30, 2020
Little research has been done on how marine mammals are affected by prolonged exposure to the smoke and chemicals released during wildfires, but if the aftermath of the Deepwater Horizon oil rig explosion in the Gulf of Mexico is any indicator, they could face serious health effects in the years to come.
Yes, I want to save a life!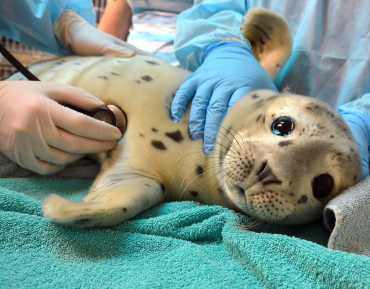 Yes, I want to save a life!
You'll be giving sick and injured animals the best possible care at the Center's state-of-the-art hospital. With your gift today, you are giving a patient a second chance at life in the wild.
climate change

Cara Field