In the News
NBC: Cruises & Cargo Ships Regularly Break Voluntary Speed Limit Aimed at Protecting Endangered Whales
December 5, 2022
Published on NBC: December 5, 2022
It's likely hundreds of endangered whales have been hit and killed by ships off the California coast just within the past few years – the highest spike in "ship strikes" in recent history.
An NBC Bay Area investigation exposes which shipping companies may be endangering vulnerable whale populations off the San Francisco coast by surpassing a recommended speed limit that was enacted nearly a decade ago in order to protect vulnerable whale populations.
Yes, I want to save a life!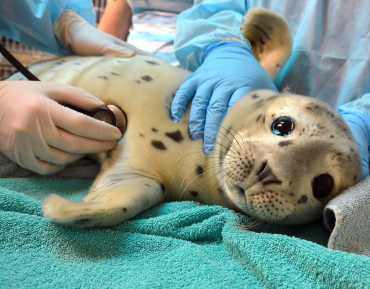 Yes, I want to save a life!
You'll be giving sick and injured animals the best possible care at the Center's state-of-the-art hospital. With your gift today, you are giving a patient a second chance at life in the wild.
species conservation

Kathi George

Humpback Whale
Blue Whale