In the News
New York Times: New System Aims to Save Whales Near San Francisco From Ship Collisions
September 21, 2022
Species conservation
Pathology
Climate change
Four whales have died near San Francisco this year after ships crashed into them, and scientists hope to drive that number to zero with new technology.
Published in The New York Times: September 21, 2022
Fran washed ashore in August, some 25 miles south of the Golden Gate Bridge. The beloved and much-photographed female humpback whale had a broken neck, most likely the result of being hit by a ship.
This latest instance of oceanic roadkill increased the tally of whales killed by ships near San Francisco this year to four. The true death toll is likely to be much higher as whale carcasses often sink to the sea floor.
Scientists and conservationists are trying to drive that number to zero. On Wednesday, Whale Safe, an A.I.-powered detection system, began operating around San Francisco Bay. Its goal is to warn large ships in the area's waters when whales are nearby.
Yes, I want to save a life!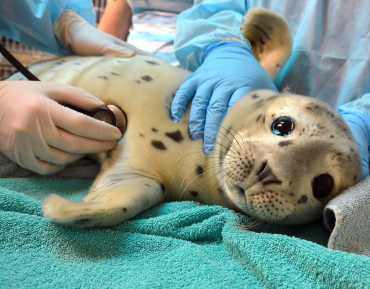 Yes, I want to save a life!
You'll be giving sick and injured animals the best possible care at the Center's state-of-the-art hospital. With your gift today, you are giving a patient a second chance at life in the wild.
species conservation
pathology
climate change

Kathi George

Humpback Whale
Gray Whale
Blue Whale