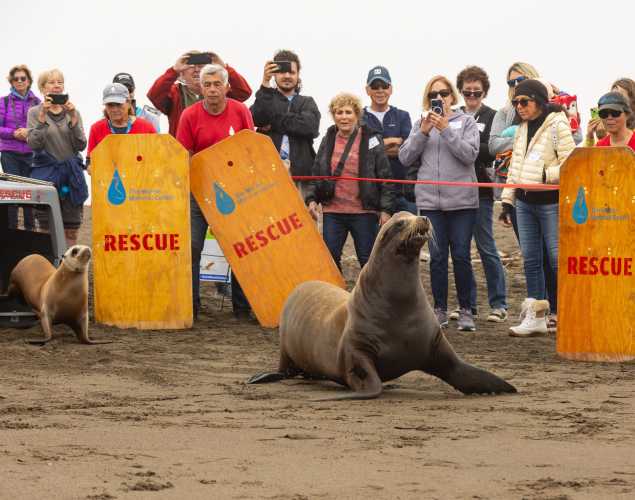 In the News
NPR Morning Edition: Hundreds of Seals and Sea Lions Are Treated Each Year at The Marine Mammal Center
August 18, 2023
Heard on NPR's Morning Edition: August 18, 2023
About two miles from the beach in Bodega Bay, California, there's a small island where sea lions stop to rest. Despite the distance, I can hear the animals barking faintly.
Looking through a pair of binoculars – I pick out wiggling, cigar-shaped smudges along the lower parts of Bodega Rock.
Dozens and dozens of sea lions – all different shades of brown, tan and beige.
What could all that barking mean?
Watch California sea lions Quly and Togozees return to their ocean home
Yes, I want to save a life!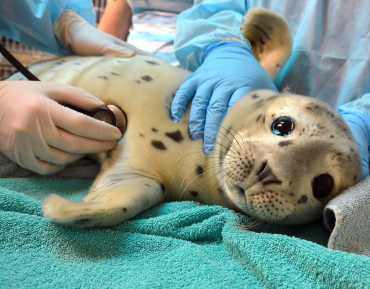 Yes, I want to save a life!
You'll be giving sick and injured animals the best possible care at the Center's state-of-the-art hospital. With your gift today, you are giving a patient a second chance at life in the wild.
domoic acid

Adam Ratner
Giancarlo Rulli

California Sea Lion