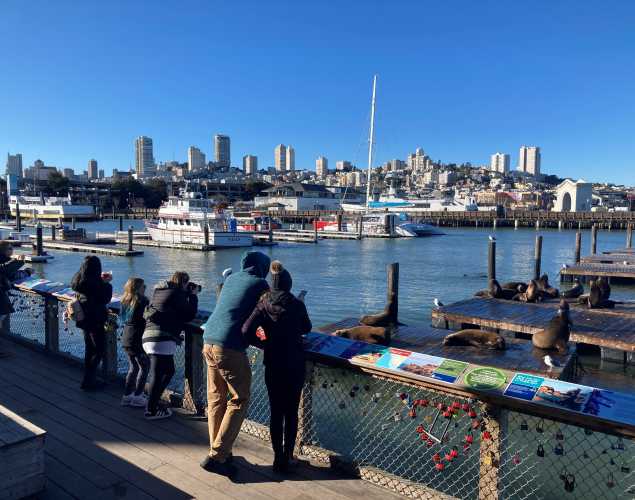 In the News
San Francisco Chronicle: At San Francisco's PIER 39, Tourists Can Now Learn About Sea Lions as well as See Them
June 29, 2023
At San Francisco's Pier 39, tourists can now learn about sea lions as well as see them
Published in the San Francisco Chronicle: June 29, 2023
Sea lions have attracted flocks of visitors at San Francisco's PIER 39 ever since they first took over one of the docks in 1989. Now experts are on hand to educate visitors about the marine mammals and how to protect them.
On Thursday, Sausalito's The Marine Mammal Center began having staff and volunteers on hand every day to answer questions from the estimated 100,000 annual visitors who come to K-Dock, where the California sea lions haul out on the west side of PIER 39. It also opened a small pop-up exhibit about the marine mammals that will become permanent in the spring.
Open Now! Visit Us at PIER 39 in San Francisco
Join us daily to engage with our dockside docents and explore our pop-up conservation education and retail space.
Yes, I want to save a life!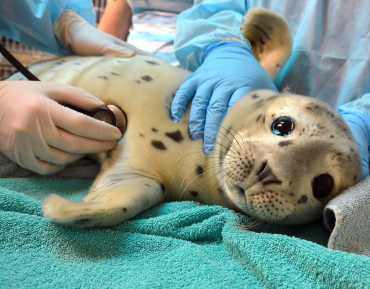 Yes, I want to save a life!
You'll be giving sick and injured animals the best possible care at the Center's state-of-the-art hospital. With your gift today, you are giving a patient a second chance at life in the wild.
Adam Ratner

California Sea Lion