In the News
San Francisco Chronicle: Sea Lions Battling Deadly Disease
October 17, 2018
Sea Lions Off Northern California Battling Deadly Disease

Published in the San Francisco Chronicle: October 17, 2018
Hundreds of California sea lions have been stricken by an often deadly bacterial infection and are washing ashore daily up and down the coast, raising fears among biologists that an already soaring death toll could continue to rise.
Yes, I want to save a life!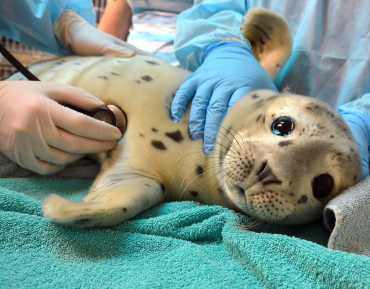 Yes, I want to save a life!
You'll be giving sick and injured animals the best possible care at the Center's state-of-the-art hospital. With your gift today, you are giving a patient a second chance at life in the wild.
leptospirosis

California Sea Lion