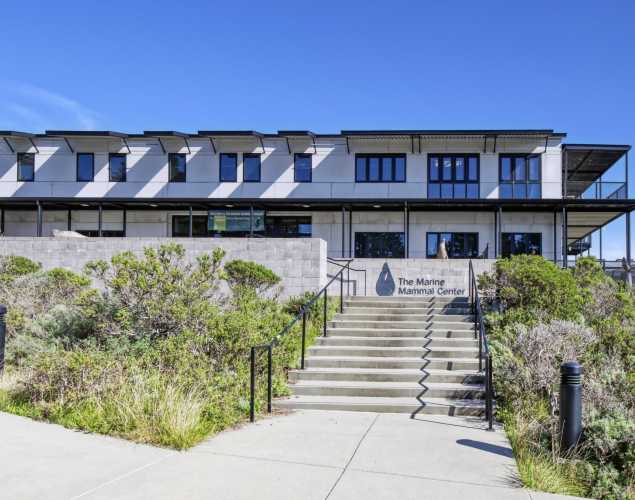 Press Release
The Marine Mammal Center Reopens with Significant Renovations
May 26, 2022
A complete remodeling of the Visitor Center, along with other buildings at the Sausalito location, will enhance the visitor experience.
The Marine Mammal Center, the largest marine mammal hospital in the world, is reopening its doors to the public after being closed for two years due to the COVID-19 pandemic. Additionally, the Center has unveiled significant renovations to its Visitor Center and Marine Mammal Rescue Dispatch and Life Support Building, made possible by a significant donation from Ken Hao and Kathy Chiao, longtime residents of Stinson Beach, and other generous donors.
"Our family has always enjoyed the magic of the Northern California coastline in large part because of the wonderful marine life. We made our gift with the goal of inspiring others, especially young people, to take action now to ensure future generations enjoy the magic of our coastline and our amazing marine mammals," says Ken Hao and Kathy Chiao.
We are inspired by the leadership role The Marine Mammal Center plays in caring for our ocean.
The Marine Mammal Center was able to take advantage of the break in visitor traffic due to the COVID-19 pandemic to expedite the renovations with architectural design firm HGA Architects and Engineers.
The Visitor Center renovation is a complete remodeling and envisaging of the 2,700 square foot indoor visitor experience spaces, with additional enhancements to the outdoor visitor areas. These mark the first renovations of the Visitor Center since the grand opening in 2009, when visitor numbers averaged fewer than 30,000 people. Now, with over 100,000 visitors coming annually, The Marine Mammal Center is well-equipped to create impactful experiences for visitors from all over the world, including thousands of local students for whom the Center has long been a favorite field trip destination in the San Francisco Bay Area.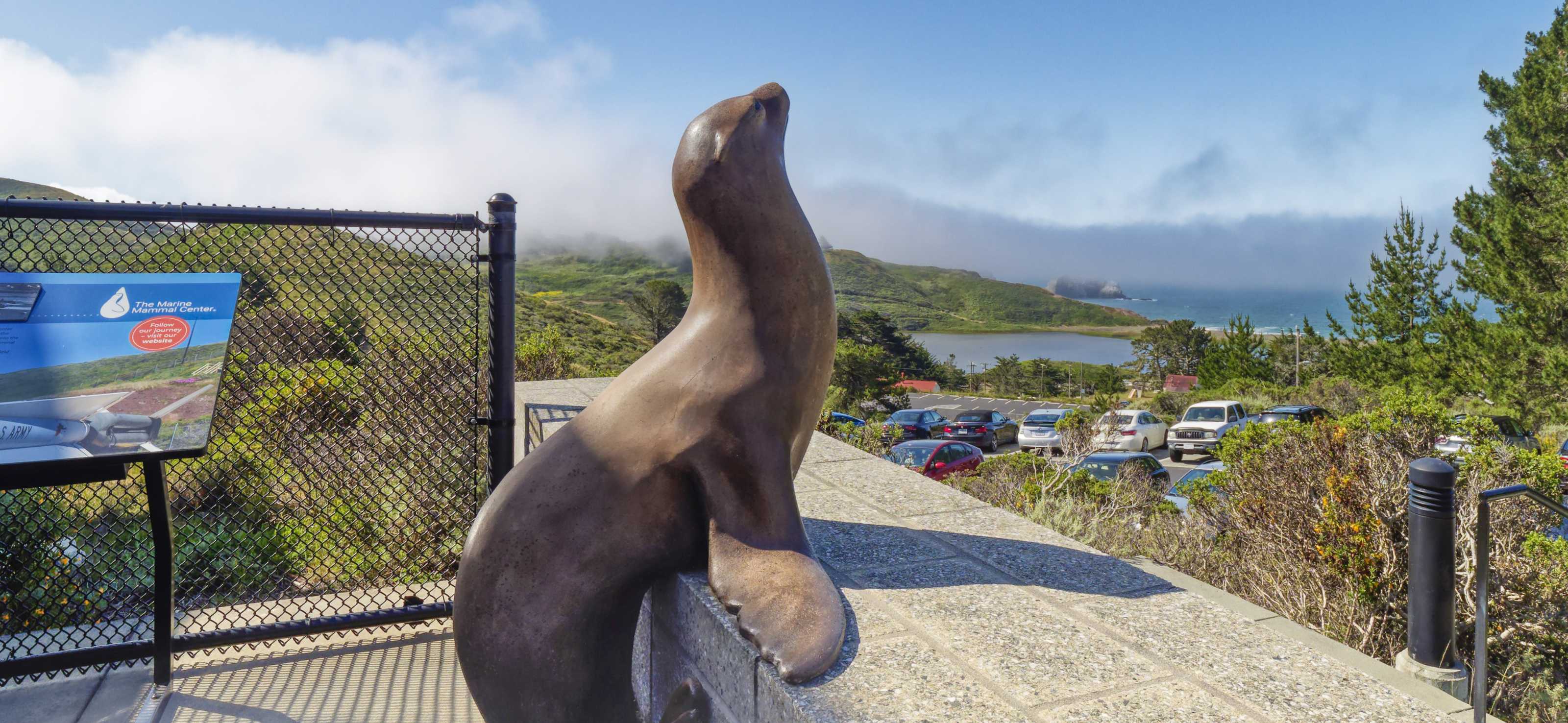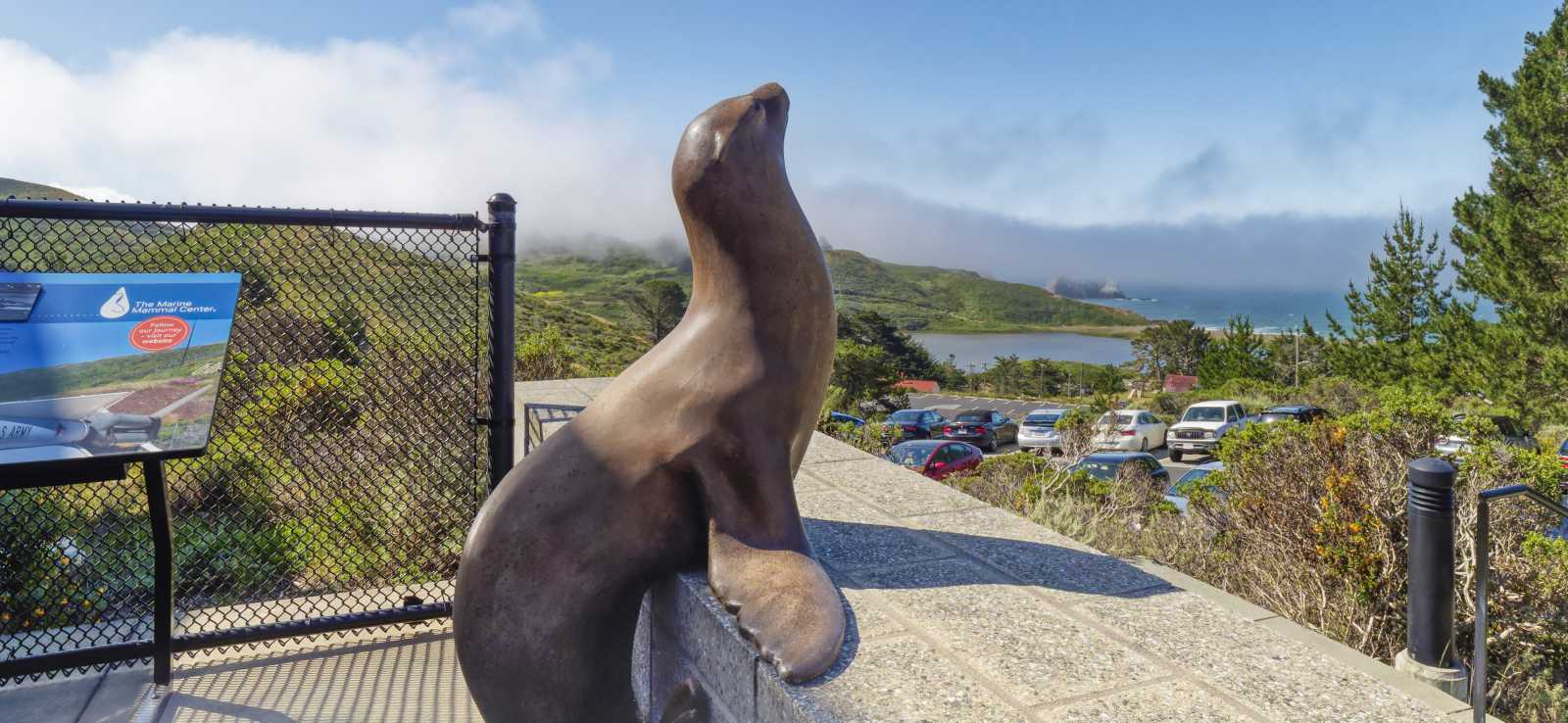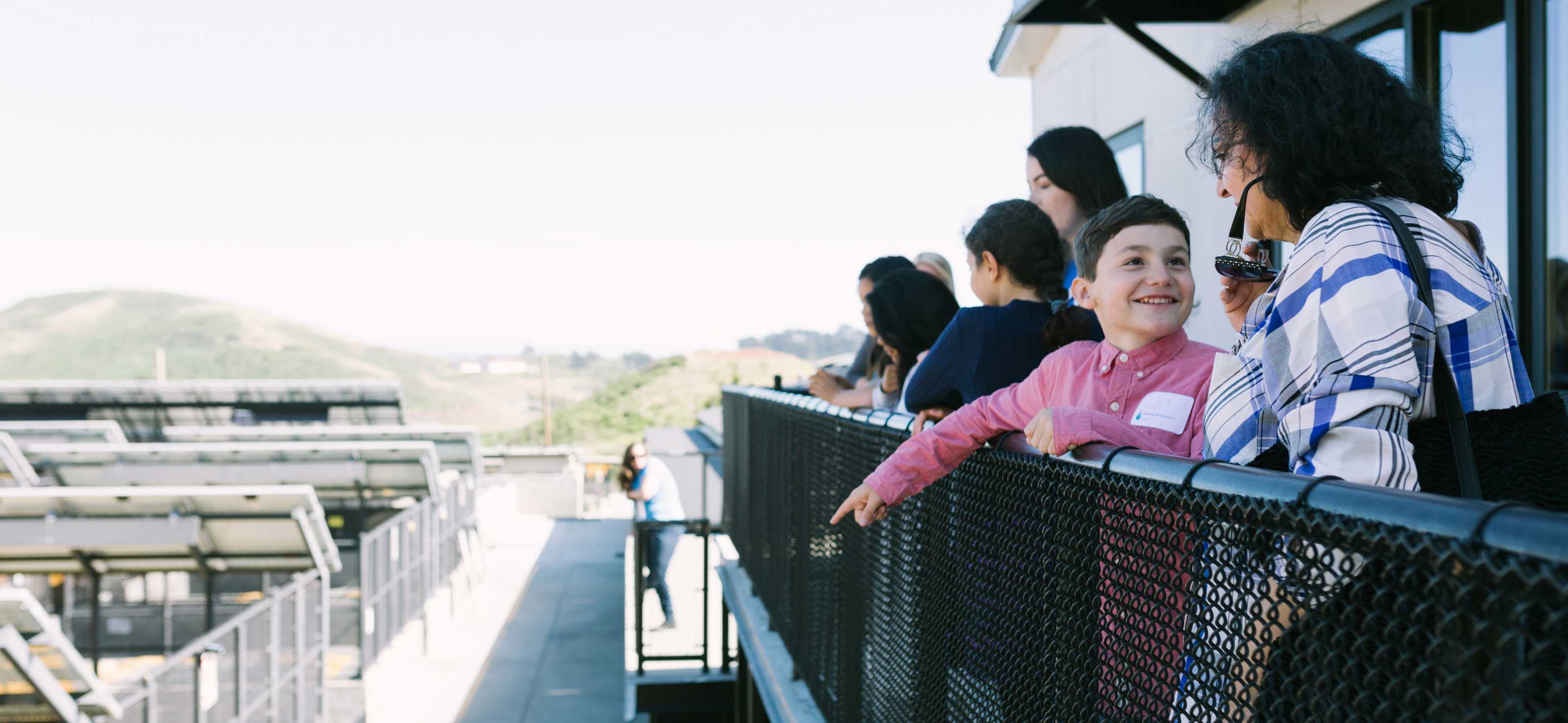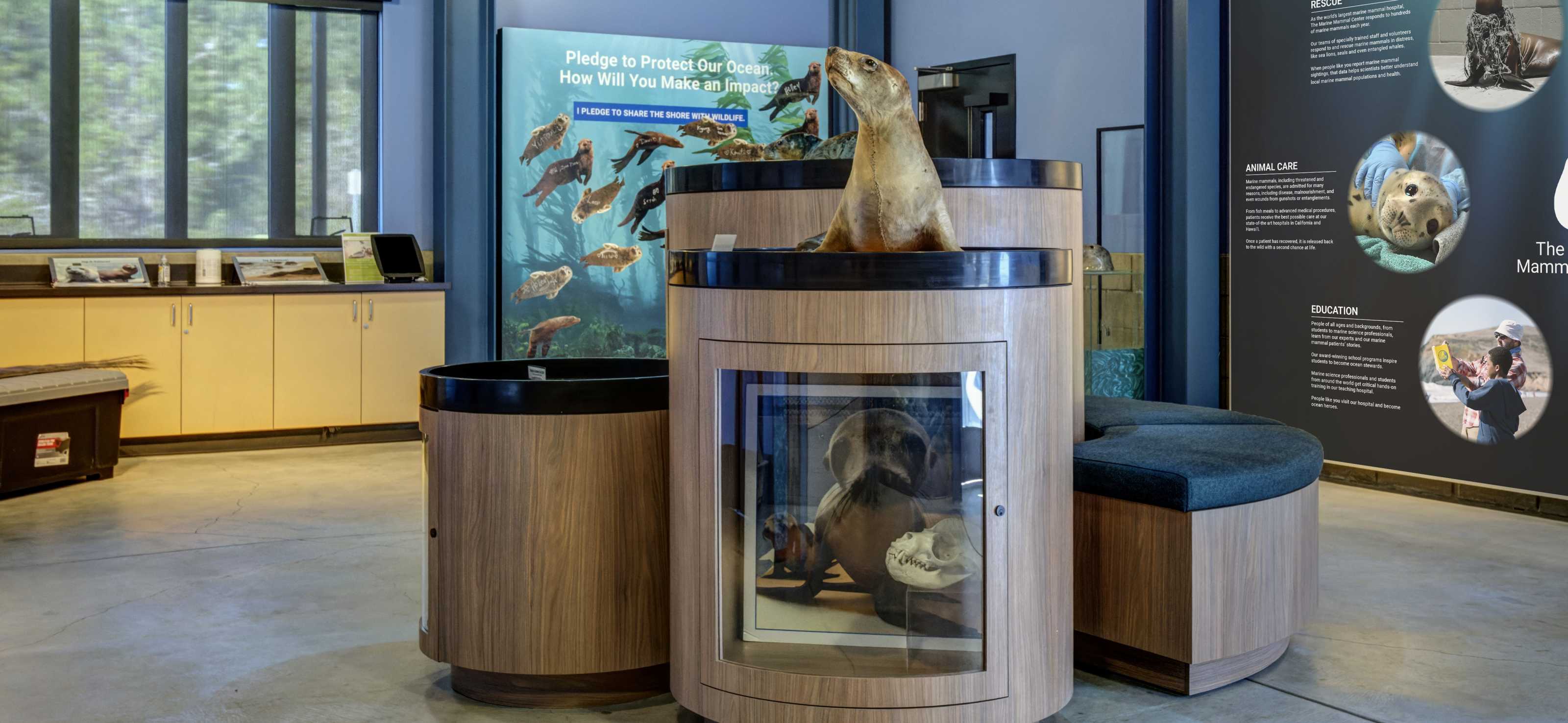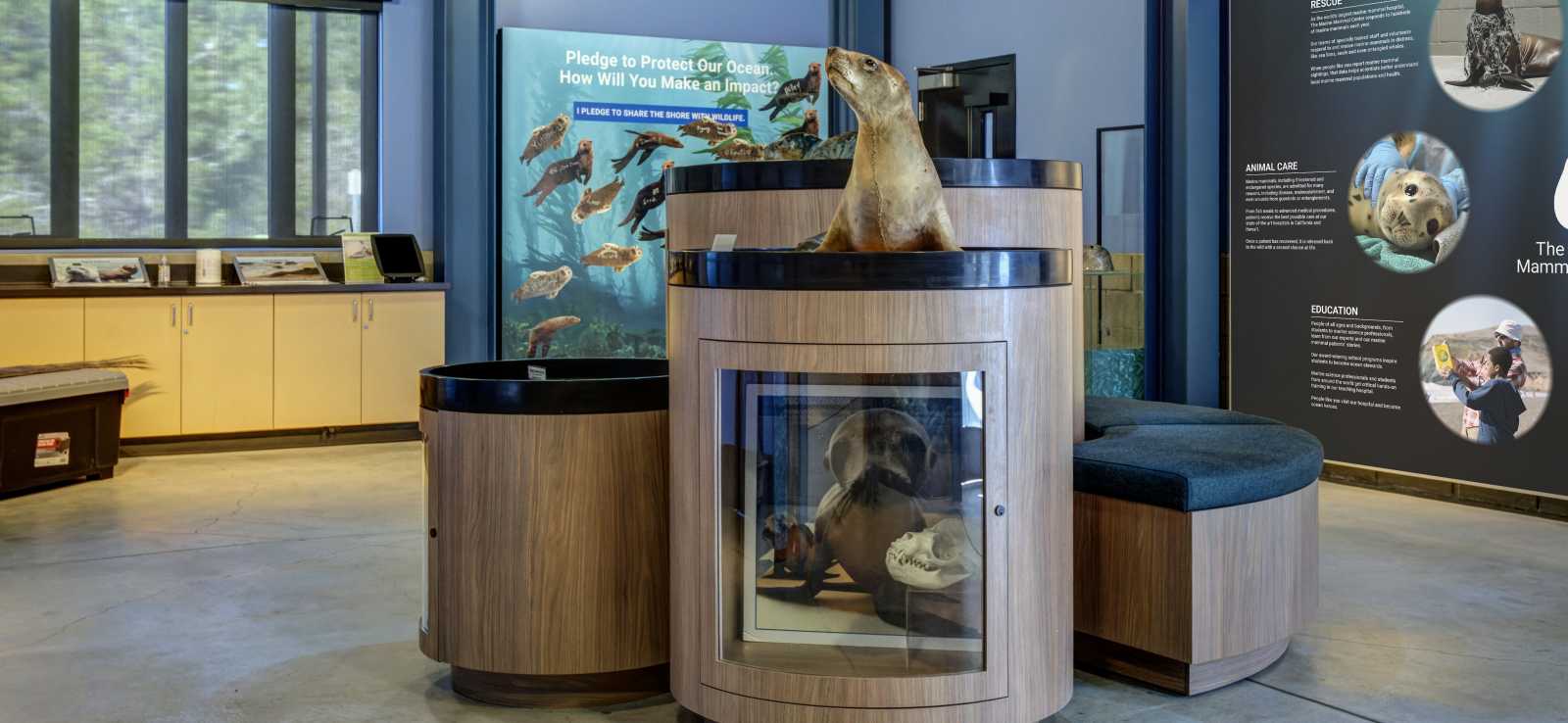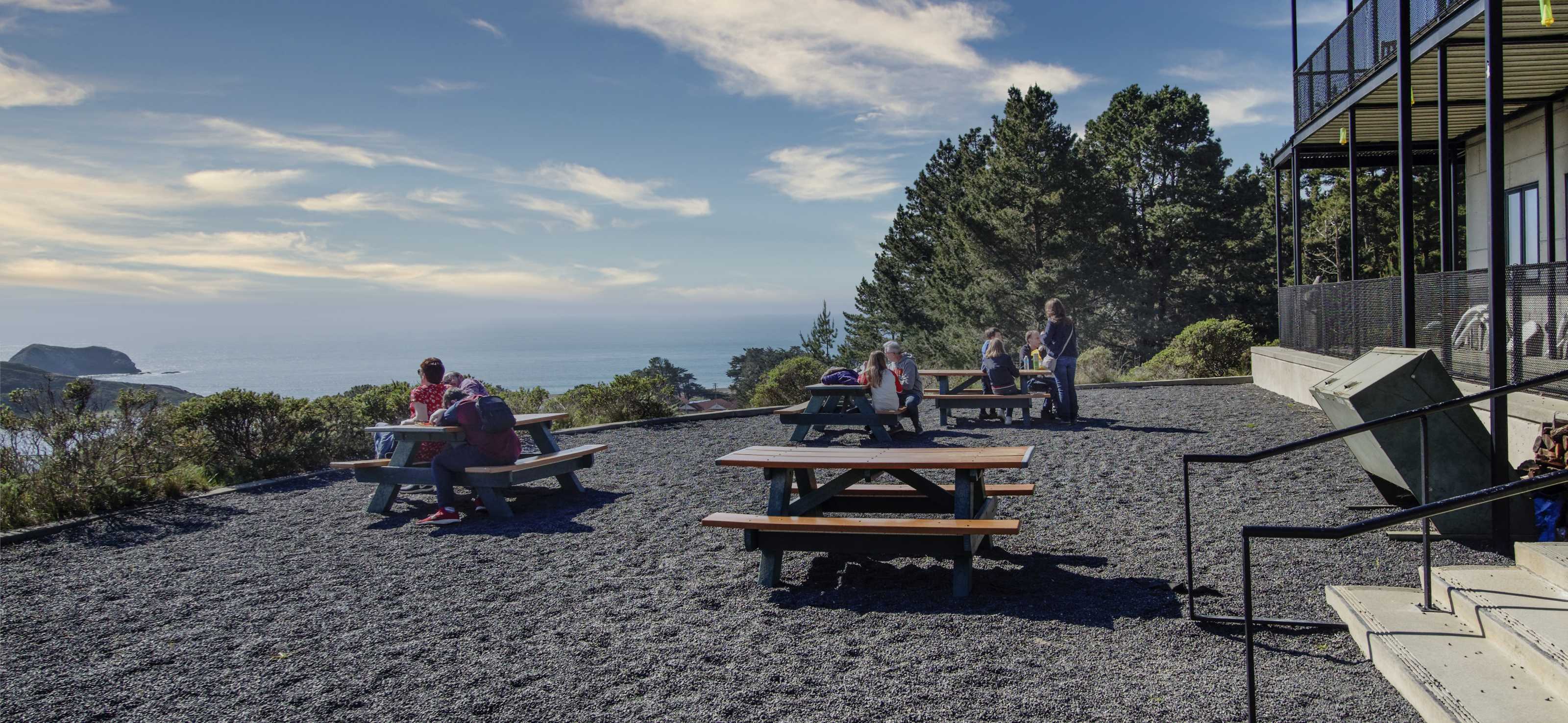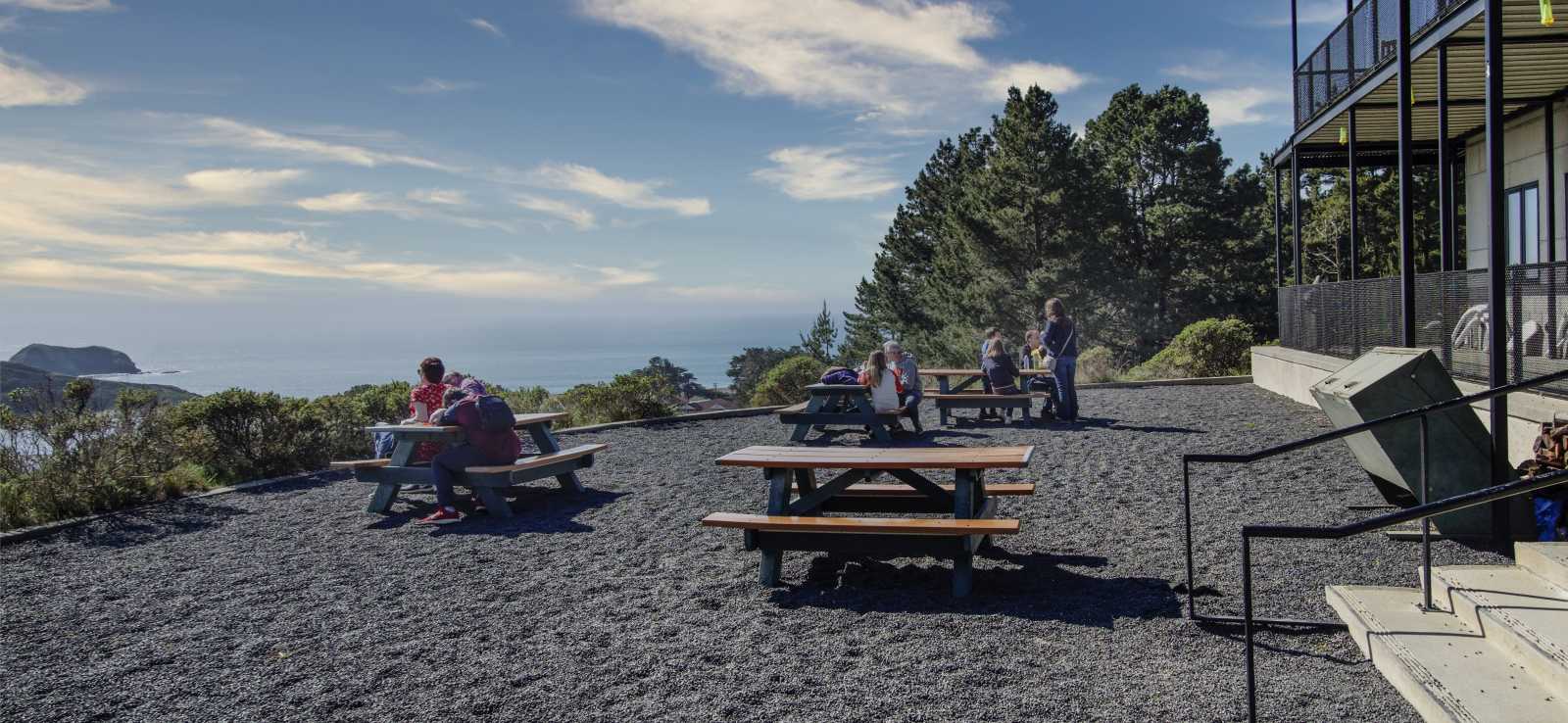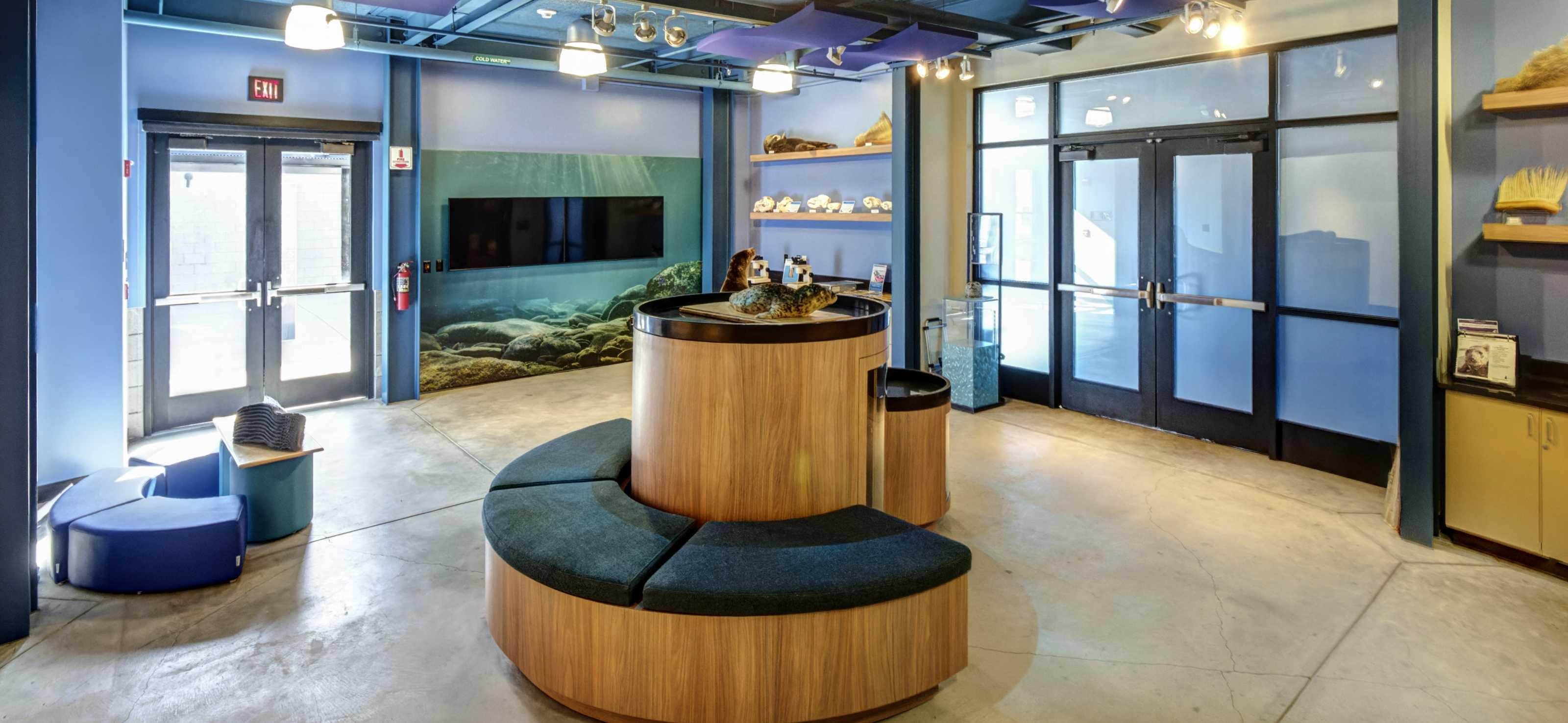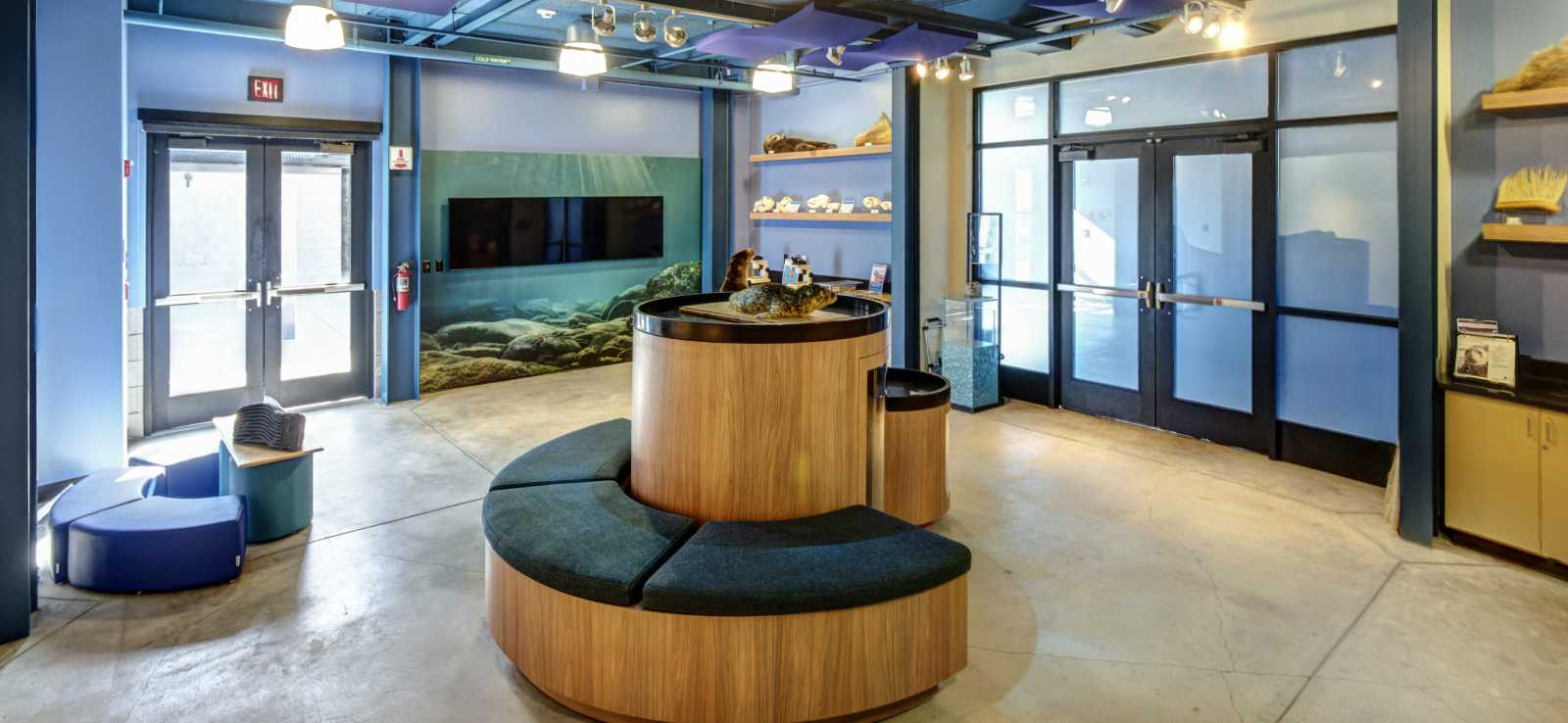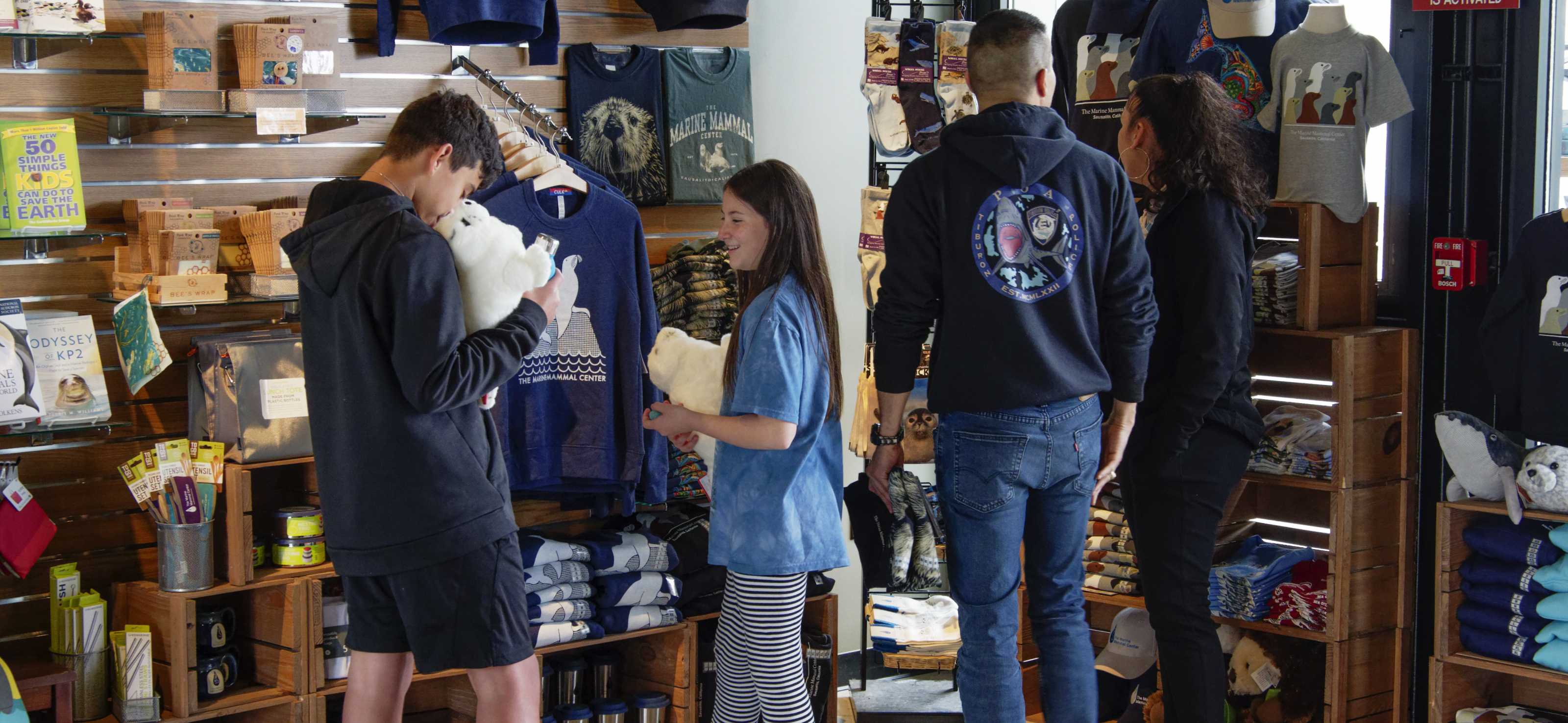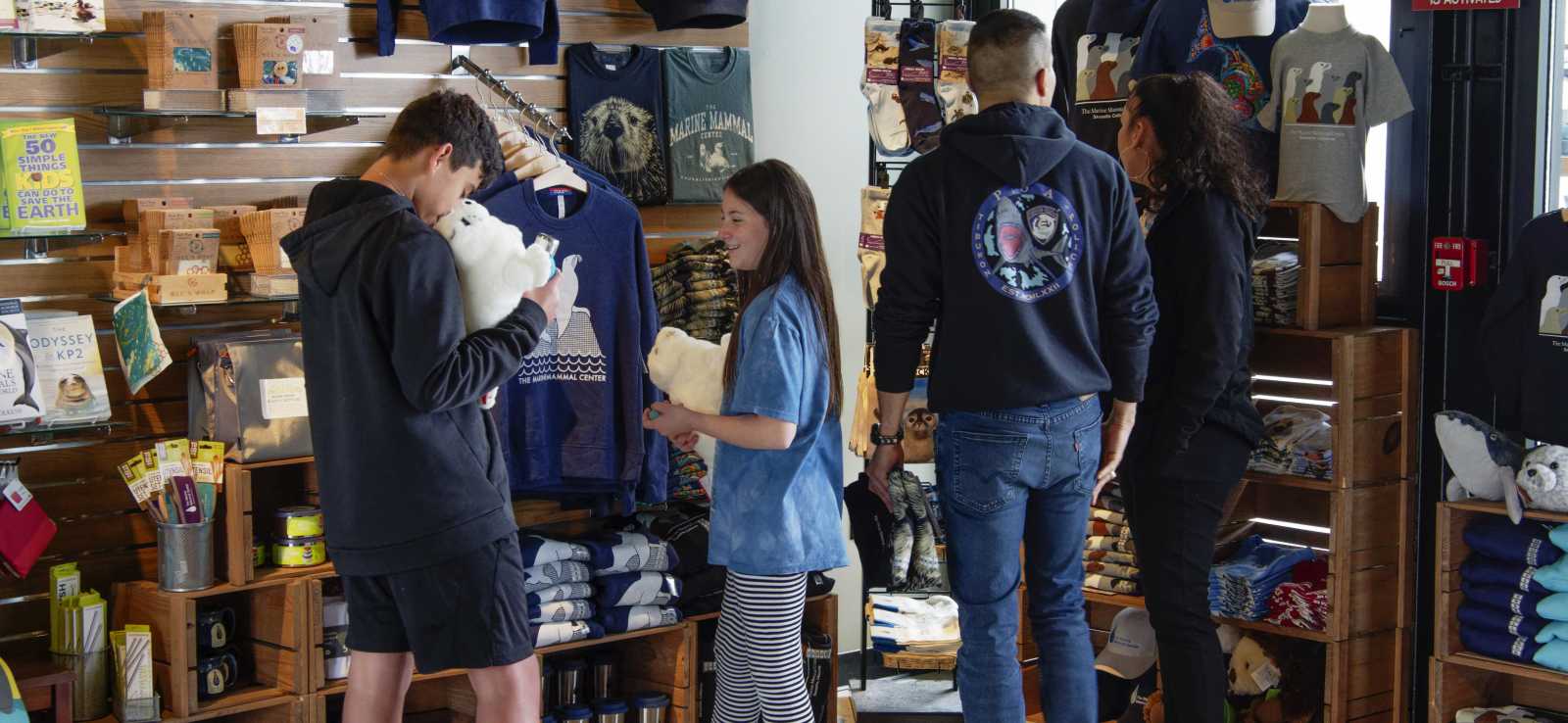 The Marine Mammal Center worked with software engineers from Autodesk as part of their pro bono work with nonprofit organizations to create and install a large touch-screen interactive display of the map for the Visitor Center. The map features different locations throughout the Center, including the animal pens, ICU, harbor seal hospital, life support systems, solar panels and dispatch office. The exhibit gives visitors a "behind the scenes" tour of the various locations, complete with photos, videos and even a live stream of animal care areas.
The renovations to the Marine Mammal Rescue, Dispatch, and Life Support Building are a transformation of the 1,400 square foot building. The Center operates the busiest marine mammal rescue hotline on the West Coast, responding to 10,000-15,000 calls per year. The improved building now has a new and unique office space specifically tailored to the needs of the Center's dispatch and life support teams, which include many volunteers. The space, which is located near the pens and pools, will enable the Center to safely and efficiently support the staff and volunteers engaged in the core work of rescuing and rehabilitating sick and injured marine mammals.
We are the caretakers for over two-thirds of the California coast, so it is important that our facility is well-equipped to care for our growing number of patients.
"We are the caretakers for over two-thirds of the California coast, so it is important that our facility is well-equipped to care for our growing number of patients," said Dr. Jeff Boehm, CERO of The Marine Mammal Center. "These renovations allow us to effectively carry out our mission of advancing global ocean conservation in all phases – rescue and rehabilitation, scientific research and education."
Learn About All of Our New Exhibits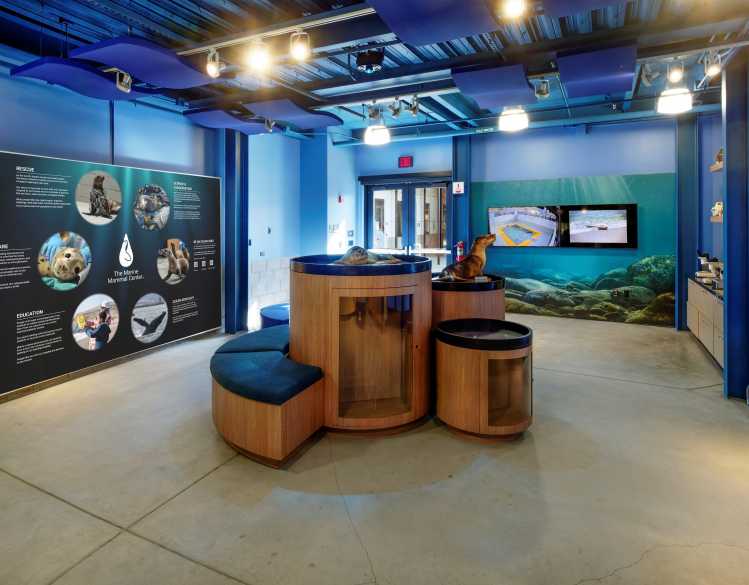 Completely Renovated Interior
Check out our new look! We've updated our entire interior visitor space to provide even more opportunities for you to learn about marine mammals.
Visit our Exhibit Hall to learn about our work, view live cam feeds of current patients at the hospital, and participate in activities to help you become an ocean hero.
Don't forget to stop in at our Retail Store on your way out to buy eco-friendly gifts that support the hospital.
Interactive Hospital Map
Go behind the scenes at the Center with our new Interactive Hospital Map created with the support of Autodesk's Pro Bono Consulting program.
Use the touchscreen to explore different locations and see live cams, videos and photos of our patients.
You'll learn more about how the largest marine mammal hospital in the world operates as you virtually explore the seal and sea lion pools, specialized otter pens, life support systems and more.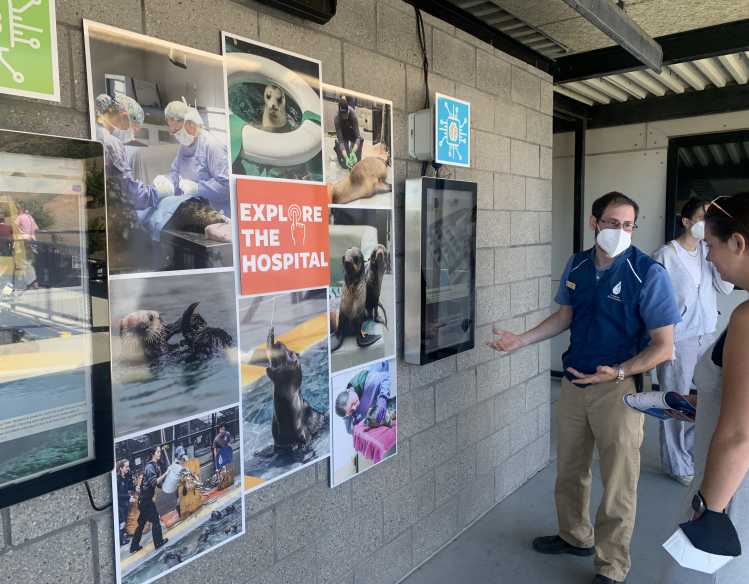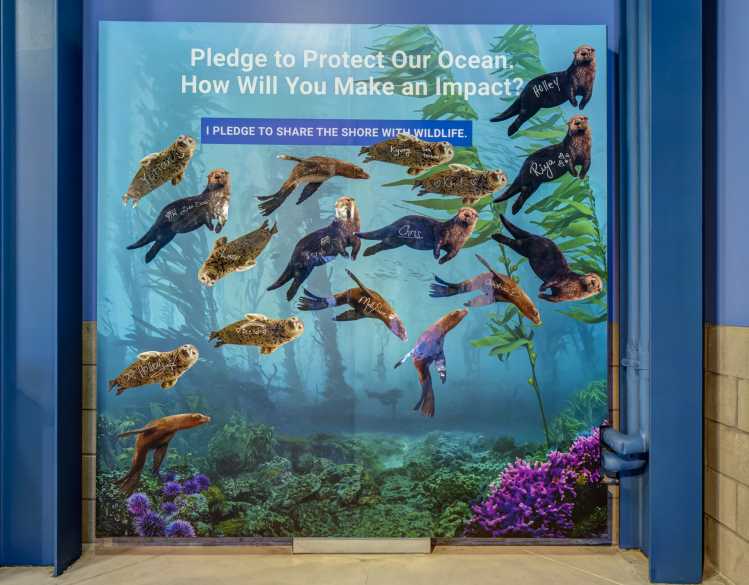 Pledge Wall
Thanks to visitors like you, hundreds of marine mammal patients get a second chance at life each year. Now take the next step as an Ocean Hero and pledge to protect the ocean these animals call home.
Step into our Exhibit Hall where you can proudly add your name to one of our pledge magnets and take your picture to show your support for the ocean and marine mammals. Don't forget to tag us on social media!
Conservation in Focus: Photography Exhibition
The Marine Mammal Center is proud to present Conservation in Focus, a photography exhibition unveiling scenes of marine mammals—both in the wild and at the world's largest marine mammal hospital.
Take a step behind the lens of esteemed photographer Bill Hunnewell for an immersive and unique look at marine mammal rehabilitation and the challenges these animals face in the wild.
From the impact of threats like climate change to uplifting stories of second chances, these moving images are bound to inspire actions that protect marine mammals and our shared ocean environment.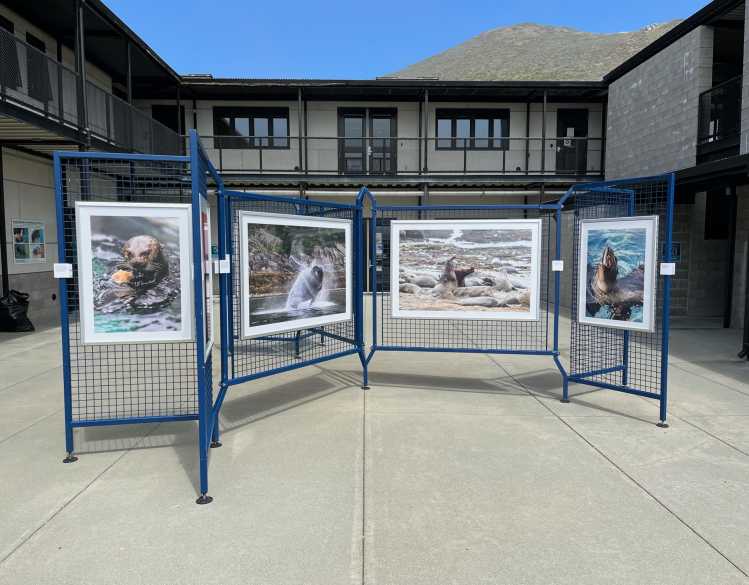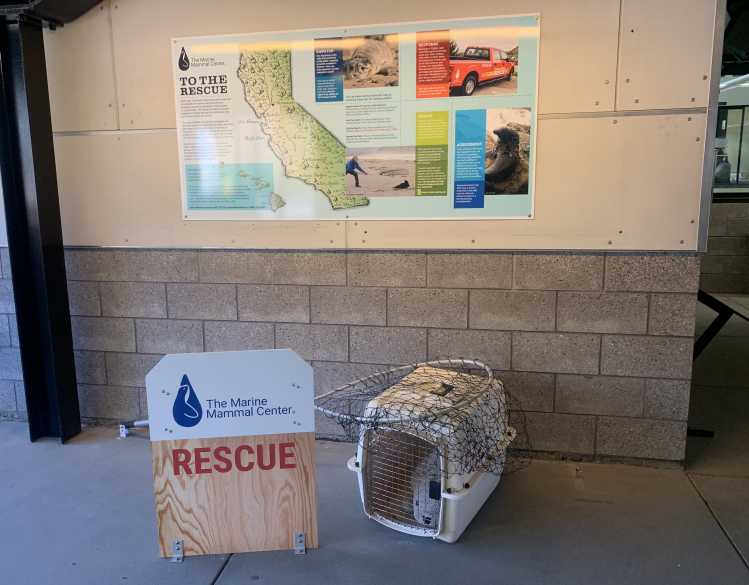 Rescue Display
Visit our Conservation Cove to step into the shoes of a Rescue Volunteer in our new exhibit.
Learn about how our specially trained volunteers assess distressed marine mammals and decide whether to rescue them.
Then step into our interactive exhibit where you can handle our specialized equipment, like rescue nets and boards, and see if you have what it takes to become a volunteer!
Sea Otter Mural
You won't be able to miss our stunning new mural designed and installed by San Francisco-based artist Cameron Moberg.
Get up close and personal with this engaging southern sea otter and consider how you can be an ocean hero to protect threatened and endangered species.
And remember – you can take pictures with this little guy, but keep a safe distance from wildlife in the wild!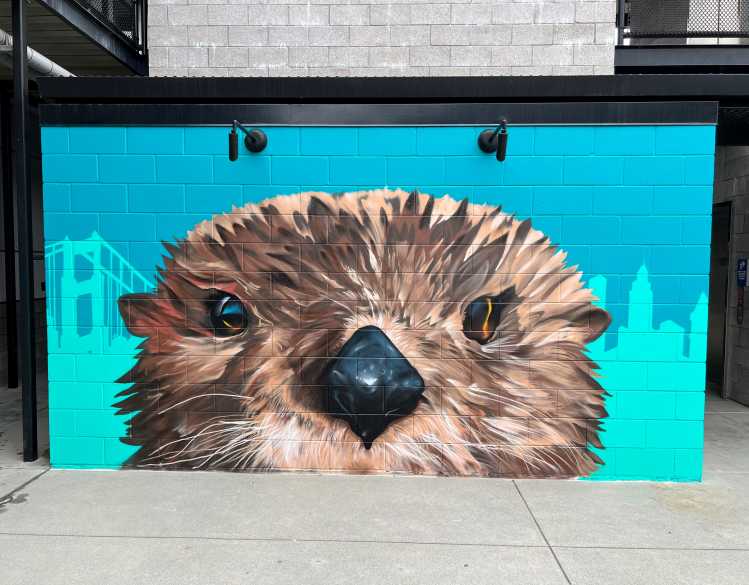 Fish Kitchen Kiosk
What do seals and sea lions eat while they're in the hospital? And where does the food come from?
Find out all of this and more when you interact with our kiosk at the Fish Kitchen.
See photos and videos featuring the different stages of recovery – from fish milkshakes to fish school – and test your knowledge of sustainable seafood!
Laboratory Kiosk
You probably know that we treat hundreds of seals and sea lions each year, but did you know that our experts are leading contributors to global knowledge about marine mammal health?
A lot of that research happens right here in our labs onsite!
Step into the shoes of a veterinarian and diagnose a patient, learn about our major research projects, and travel the world with us to see how we're learning about marine mammals around the globe.
Yes, I want to save a life!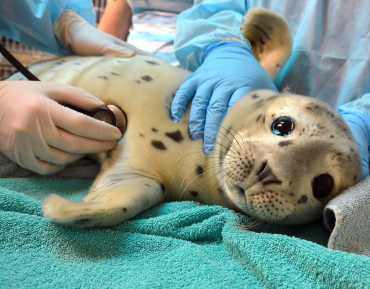 Yes, I want to save a life!
You'll be giving sick and injured animals the best possible care at the Center's state-of-the-art hospital. With your gift today, you are giving a patient a second chance at life in the wild.
Jeff Boehm