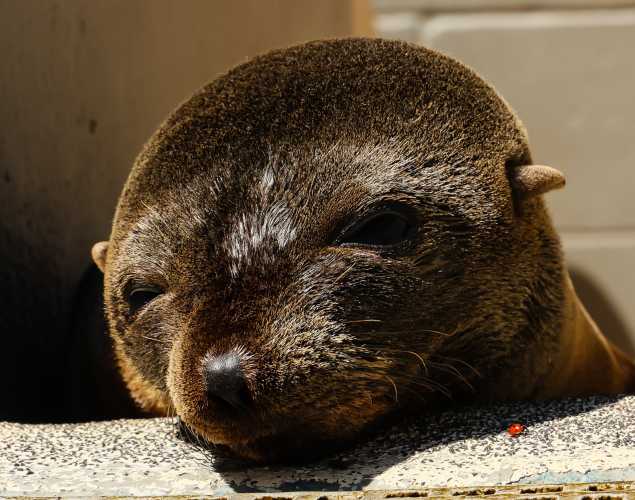 Fluffy
Guadalupe Fur Seal
Arctocephalus townsendi
Guadalupe fur seal Fluffy was found in a scary situation: a fishing net was wrapped tightly around his neck. Guadalupe fur seals have one of the highest rates of entanglement in ocean trash among our patients, and experts are concerned that these life-threatening entrapments are harming this threatened species' chance at recovering. Fortunately, Fluffy was freed from his entanglement and brought to our hospital for critical care. Not only had the fishing net caused painful wounds, but it had also made it difficult for Fluffy to swim properly, so he wasn't able to catch enough food. But at our hospital, Fluffy was put on a special treatment plan that included plenty of medicine and nutritious fish. After more than three months of care, this once skinny and injured pup transformed into a healthy seal that was released with a second chance at life in the wild.
---
photo © The Marine Mammal Center / NOAA permit #18786
Age at Admit

Pup

Weight at Admit

11.50 kgs

Sex

Male

Rescue Location

Santa Barbara Harbor - Santa Barbara, Santa Barbara

Diagnosis

Malnutrition, Trauma, Human interaction

Admitted

04/27/2022

Status

Released

Release Date

08/05/2022

Release Location

Chimney Rock
Yes, I want to save a life!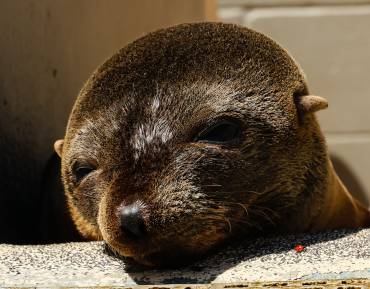 Yes, I want to save a life!
You'll be giving sick and injured animals the best possible care at the Center's state-of-the-art hospital. With your gift today, you are giving a patient a second chance at life in the wild.