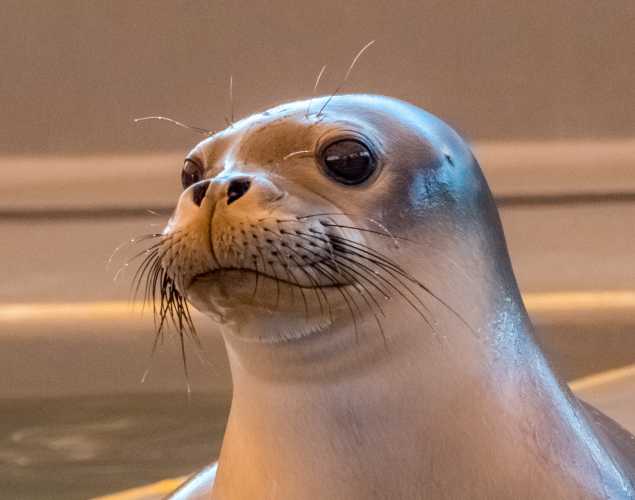 Lele-aka
Hawaiian Monk Seal
Neomonachus schauinslandi
Hawaiian monk seal pup Lele-aka was severely underweight when she was found alone on a beach without her mother in the remote Northwestern Hawaiian Islands, which is home to about 80 percent of this endangered population.
Her name means "milky way" in Hawaiian, and the stars aligned for this pup when she was brought to Ke Kai Ola, our Hawaiian monk seal hospital in the Main Hawaiian Islands.
Lele-aka was initially fed fish-mash smoothies until she was strong enough to transition to eating whole fish.
After nine months of care, Lele-aka regained her health and was released back to the Northwestern Hawaiian Islands where she will help rebuild this endangered population of just 1,400 animals.
---
photo © The Marine Mammal Center / NOAA permit #18786
Age at Admit

Pup

Sex

Female

Rescue Location

Northwestern Hawaiian Islands

Diagnosis

Malnutrition

Admitted

08/25/2016

Status

Released

Release Date

05/25/2017

Release Location

Northwestern Hawaiian Islands
Yes, I want to save a life!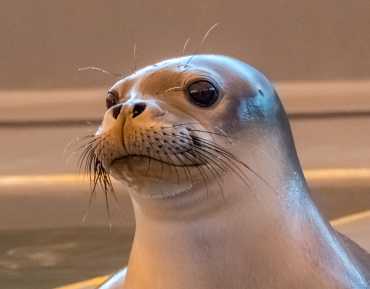 Yes, I want to save a life!
You'll be giving sick and injured animals the best possible care at the Center's state-of-the-art hospital. With your gift today, you are giving a patient a second chance at life in the wild.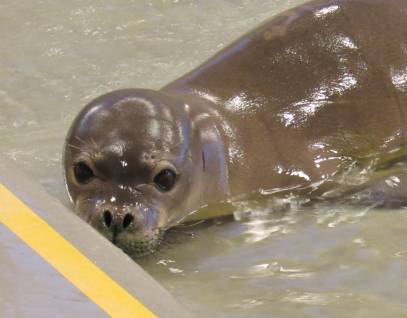 Hawaiian Monk Seal — Female
Released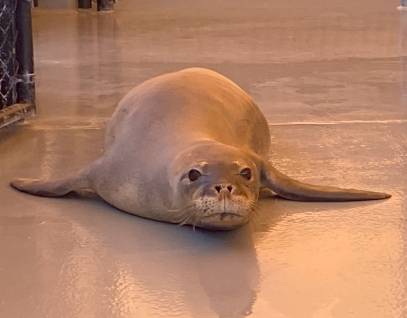 Hawaiian Monk Seal — Female
Current Patient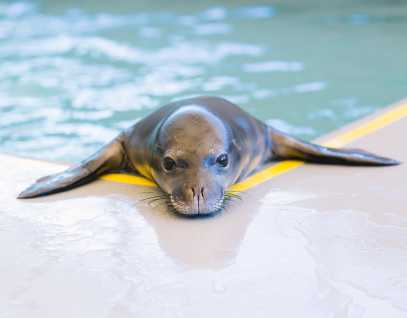 Hawaiian Monk Seal — Male
Released