RL68
Hawaiian Monk Seal
Neomonachus schauinslandi
This patient is a Hawaiian monk seal, the most endangered marine mammal species in the United States. As a species endemic to Hawai´i, they can only be found in the Main Hawaiian Islands and the Northwestern Hawaiian Islands.
We often see stranded monk seals suffering from malnutrition or maternal separation. Other common threats this species faces are disease, predation, entanglement and negative human interactions.
---
photo © The Marine Mammal Center / NOAA permit #24359
Age at Admit

Subadult

Weight at Admit

75.00 kgs

Sex

Female

Rescue Location

Kaupoa Beach - Molokai Island, Maui

Diagnosis

Malnutrition, Anemia, Abscess, Enteropathy, Gastropathy

Admitted

04/13/2023

Status

Released

Release Date

09/13/2023

Release Location

Moloka'i Island
Yes, I want to save a life!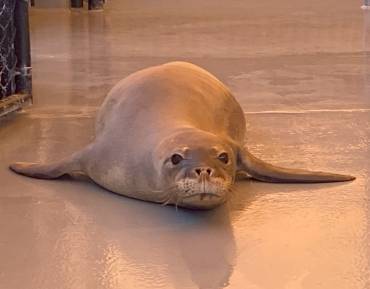 Yes, I want to save a life!
You'll be giving sick and injured animals the best possible care at the Center's state-of-the-art hospital. With your gift today, you are giving a patient a second chance at life in the wild.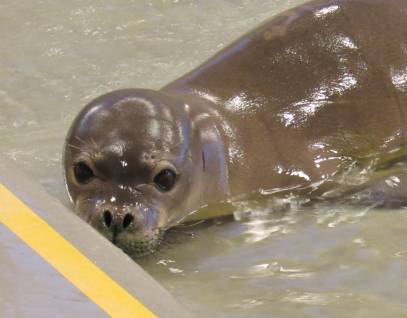 Hawaiian Monk Seal — Female
Released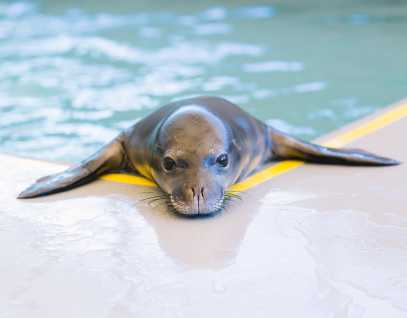 Hawaiian Monk Seal — Male
Released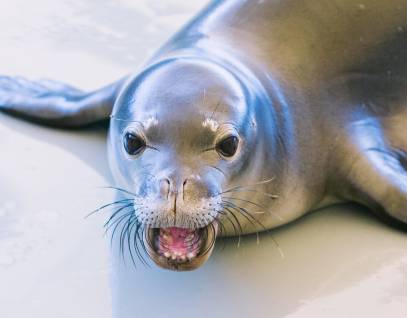 Hawaiian Monk Seal — Female
Released