When northern fur seal Reina was found stranded on the beach, it was clear that something was very wrong. You see, these animals spend almost all of their time in the open ocean, only coming ashore to breed or if they are sick. Reina was rescued and transported to our hospital, where our animal care experts could see that she was starving and suffering from the effects of domoic acid, a potentially deadly neurotoxin. This toxin can also affect humans who eat contaminated shellfish, though marine mammals are often the first to be impacted. Luckily for Reina, she received life-saving care before any significant damage was done. Our veterinarians were able to flush the toxin from her system by giving her fluids and fish free of domoic acid. After about a month of care, Reina was granted a clean bill of health and returned to her ocean home.
Age at Admit

Adult

Weight at Admit

24.50 kgs

Sex

Female

Rescue Location

Santa Barbara Harbor - Santa Barbara, Santa Barbara

Diagnosis

Malnutrition, Cardiac murmur, Domoic acid toxicosis

Admitted

09/22/2022

Status

Released

Release Date

10/28/2022

Release Location

Chimney Rock
Yes, I want to save a life!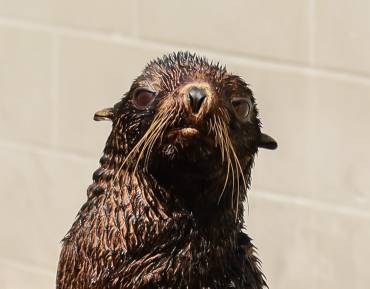 Yes, I want to save a life!
You'll be giving sick and injured animals the best possible care at the Center's state-of-the-art hospital. With your gift today, you are giving a patient a second chance at life in the wild.