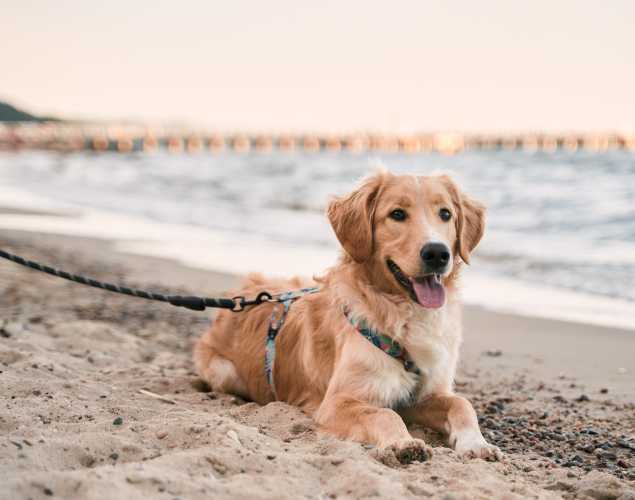 News Update
How to Keep Your Dog Safe on Beaches
September 29, 2023
Many of the Center's seal and sea lion pup rescues result from interaction with people or dogs on beaches.
In 2022, our experts received reports of, or observed, more than 25 percent of our seal, sea lion and sea otter patients experiencing negative interactions with humans and/or dogs along our 600-mile California response range.
People or dogs on the beach approaching a marine mammal can disrupt their nursing or resting habits. In the case of a mom and pup, the mother seal can become scared and permanently abandon her pup on the beach.
But those negative interactions can also include risks for you and your dog. Marine mammals are wild animals and can act unpredictably if they are sick or scared. That's why a safe viewing experience starts with keeping your distance and keeping pets on a leash.
By providing adequate space, and following a few key steps, you can ensure that seals, sea lions and other marine mammals — as well as your own pets — stay safe and healthy on the beach.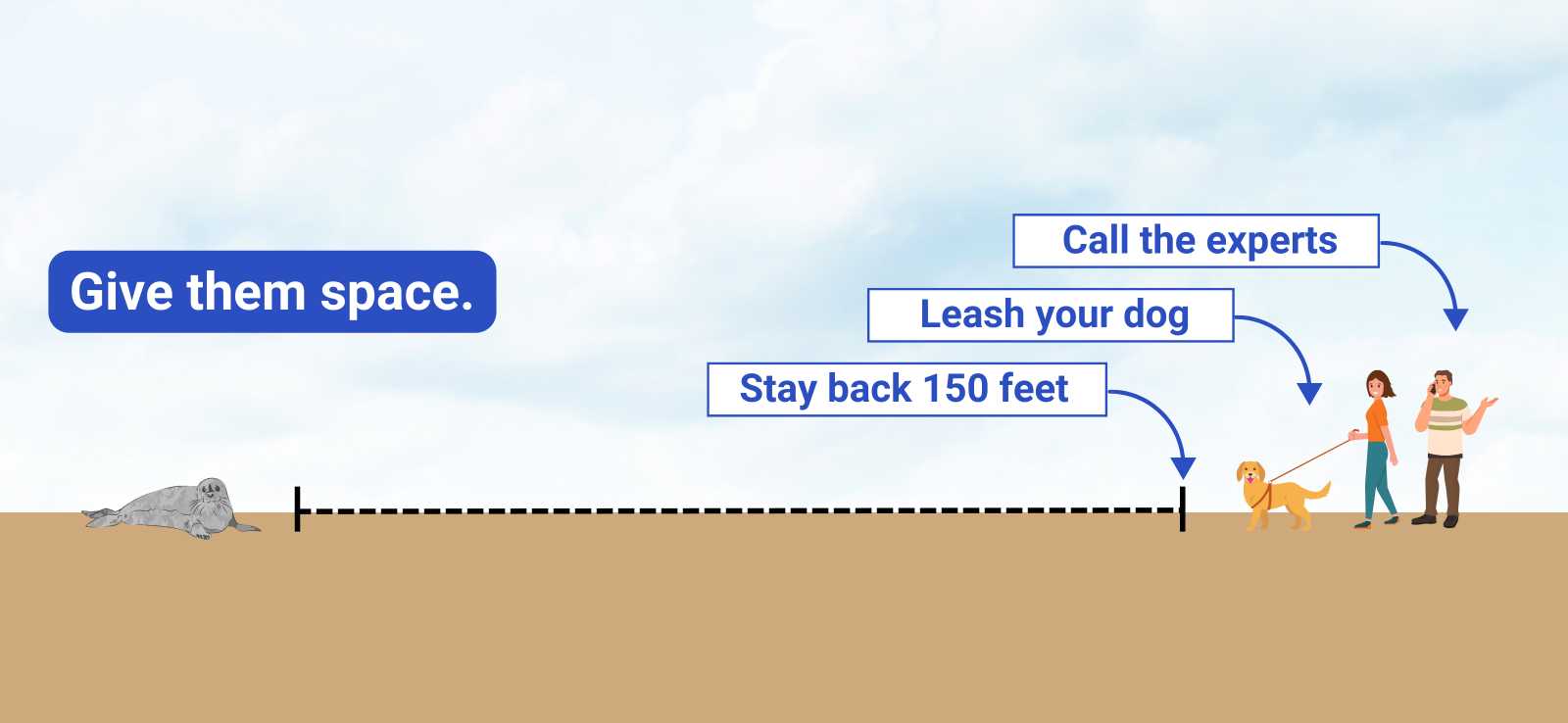 Protect Animals like Juicebox
Northern fur seal Juicebox was just a pup when he was rescued after being bit by an off-leash dog and placed back in the ocean by a beachgoer. As a species that lives in the open ocean, northern fur seals rarely come to shore except for when they are sick or injured. At our hospital, Juicebox was diagnosed with several maladies including malnutrition and pneumonia. It took more than two months to nurse Juicebox back to health, but we're happy to share that he was released back to his ocean home.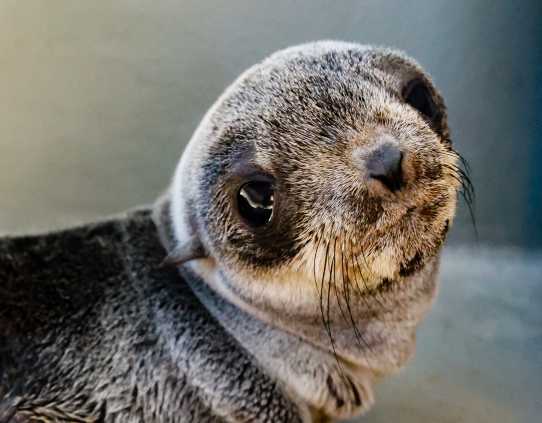 Your Call Makes a Difference
When marine mammals are sick, they're telling us that the ocean is sick, too. The Marine Mammal Center rescues and cares for these animals, and investigates the threats they face in the wild.
The Marine Mammal Center's rescue hotline is available 24 hours a day, and our trained teams respond to marine mammals in need seven days a week, 365 days a year. Our life-saving rescues are made possible with the support of people like you.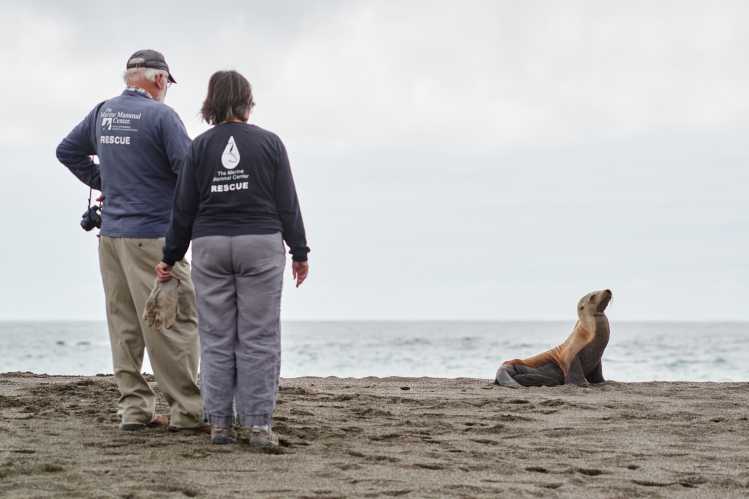 You Can Be an Advocate for Stranded Marine Mammals
You can help spread the word about the importance of remembering to #LeaveSealsBe on social media and in your community. Download and print a rescue card to keep with you or share with others.
Our Rescue and Response Volunteers are responsible for rescuing and transporting marine mammals along 600 miles of the northern California coast. You can join our volunteer community and help make second chances possible.
Yes, I want to save a life!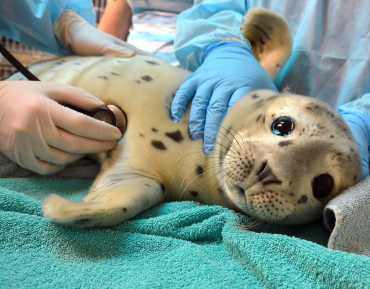 Yes, I want to save a life!
You'll be giving sick and injured animals the best possible care at the Center's state-of-the-art hospital. With your gift today, you are giving a patient a second chance at life in the wild.
behavior
leptospirosis

Northern Fur Seal