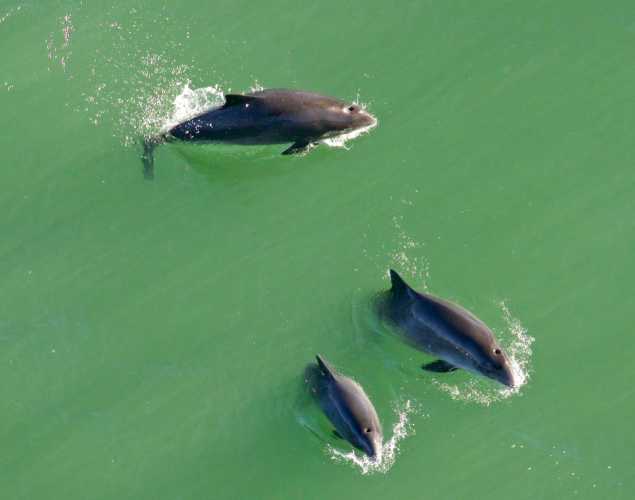 In the News
Newsweek: Mystery As Harbor Porpoises Found 60 Miles Upstream in San Francisco
October 26, 2022
Mystery As Harbor Porpoises Found 60 Miles Upstream in San Francisco
Published in Newsweek: October 26, 2022
Two harbor porpoises that entered the San Joaquin River near San Francisco in September have now traveled even further upstream.
The mother and calf were spotted near Bethel Island in the San Joaquin River on September 25, 60 miles inland from the ocean.
"This year, we had a sighting of a mother and her dependent calf far upriver, into the lower San Joaquin River east of Bethel Island, on September 25, and three days later, a mother-calf pair was seen farther down river in the town of Pittsburg, California," Bill Keener, a researcher and member of the Cetacean Field Research Team at The Marine Mammal Center, told Newsweek.
Harbor Porpoise Research at The Marine Mammal Center
Harbor porpoises have returned to San Francisco Bay after an absence of approximately 65 years. The Center's Cetacean Field Research Team is conducting a multi-year assessment to document this population's abundance and distribution, as well as to examine their social behavior and calving success.
Yes, I want to save a life!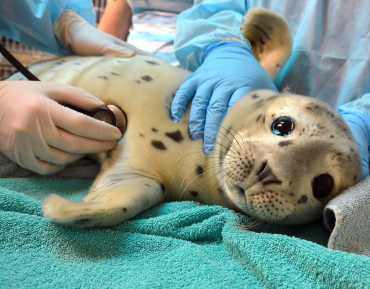 Yes, I want to save a life!
You'll be giving sick and injured animals the best possible care at the Center's state-of-the-art hospital. With your gift today, you are giving a patient a second chance at life in the wild.
behavior
natural history

Bill Keener

Harbor Porpoise