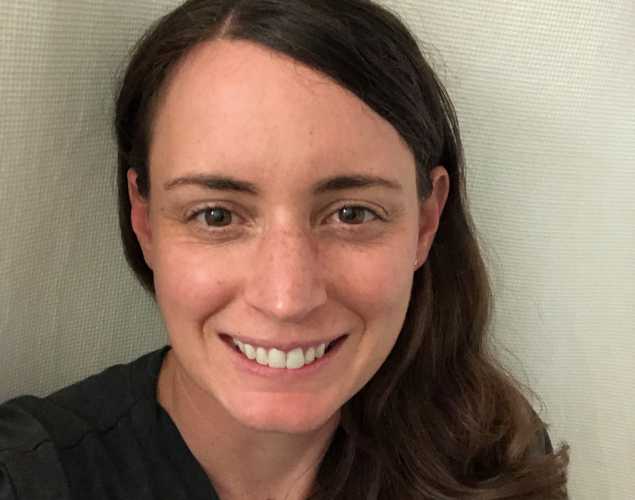 Emily Trumbull, DVM
Veterinary Fellow
Dr. Emily Trumbull began her career with marine mammals volunteering with the Marine Mammal Physiology Project at the University of California, Santa Cruz, while pursuing her undergraduate degrees in Chemistry and Marine Biology. As the Center's Veterinary Fellow, Dr. Trumbull provides primary medical care and case management of the large number of marine mammals that the Center rescues and treats, and also performs post-mortem examinations, collects samples for clinical assessment and research projects, and helps to instruct visiting veterinary students in marine mammal rehabilitation techniques.
Dr. Trumbull earned her Doctor of Veterinary Medicine at Western University of Health Sciences. During her studies, she completed a rotation at The Marine Mammal Center where she started to fully appreciate the importance of conservation medicine. Following graduation, she worked in emergency and critical care medicine for dogs, cats and some exotics patients while volunteering with the Marine Mammal Care Center in San Pedro, California, to gain more experience in marine mammal rehabilitation medicine.
Prior to veterinary school, Emily assisted with conservation field research observing humpback whale behavior with the University of Queensland in Australia. She also collaborated on marine mammal health research with the National Marine Mammal Foundation in San Diego.
Dr. Trumbull's research interests include anesthesia, pharmacokinetics, population health and conservation. She believes that in order to conserve the environment for marine mammals, we need the help of everyone and thus is an active participant in the Center's diversity, equity and inclusion work to bring more people into the mission.
Areas of Expertise
Medicine and Surgery
Anesthesia and Remote Sedation
Field Research
Teaching
---
Talk to Our Experts
Our experts are available to comment on a variety of marine mammal and ocean health issues. Please contact our PR team at media@tmmc.org to schedule an interview.