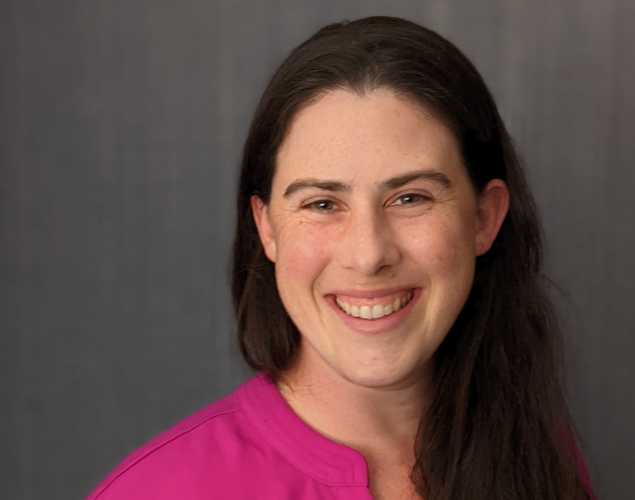 Emily Whitmer, DVM
Associate Veterinarian
Dr. Emily Whitmer's connection to The Marine Mammal Center spans several decades, beginning with her time as a youth volunteer in her teens. She returned a number of years later during her veterinary studies as a Veterinary Extern and later, Intern Veterinarian and Veterinary Fellow. In her current role as Associate Veterinarian, she provides clinical care to seal and sea lion patients at the Center's hospital in Sausalito.
Emily also serves as veterinarian for the Center's Prescott grant-funded research project to investigate the causes of California sea lion entanglements, participating in activities such as disentanglements and satellite tag deployments on San Miguel Island, a sea lion breeding area. Additionally, she conducts research to improve the clinical care of rehabilitation patients, such as studying California sea lions with leptospirosis and northern elephant seals with otostrongyliasis.
In 2019, Emily served as a veterinarian for field research in Antarctica to investigate physiological adaptations and development of Weddell seals in the Ross Sea. Prior to joining the Center, she worked as a Registered Veterinary Technician with the Oiled Wildlife Care Network at the University of California at Davis, where she completed her veterinary degree.
Areas of Expertise
Wildlife Health
Teaching
Clinical Research to Improve Patient Care