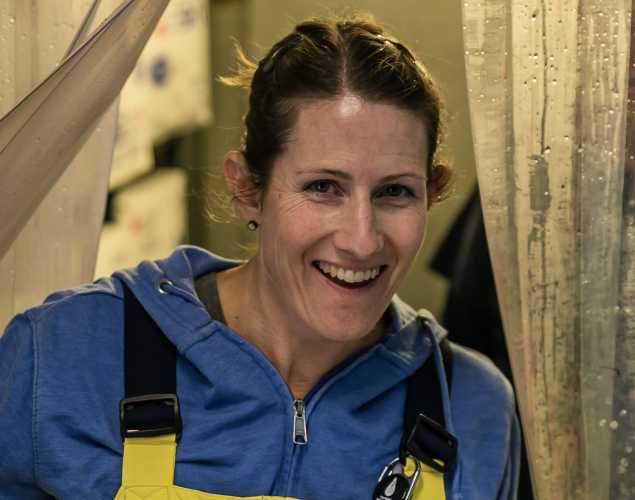 Kathy Edwards, M.S.
Rescue Operations Coordinator
Kathy Edwards joined The Marine Mammal Center as an animal care volunteer working with seals and sea lions in 2016. Three years later, she was hired as part of the Response and Dispatch team. In her current role as Response Operations Coordinator, Kathy provides operational support, logistics and equipment management, and personnel support for the Center's rescue operations.
Kathy served as a member of the Center's Diversity, Equity and Inclusion Committee, and serves as the Center's primary contact for the Oiled Wildlife Care Network.
Prior to joining the Center, Kathy spent 15 years as a zookeeper and assistant curator, working with a multitude of species from flamingoes to great apes.
Kathy has dual undergraduate degrees from UC Santa Cruz in Biological Anthropology and Women's Studies. She also earned a master's degree from Charles Stuart University, Australia, in Captive Vertebrate Management.
Areas of Expertise
Marine Mammal Rescue and Response
Logistics
Community Building
Public Outreach