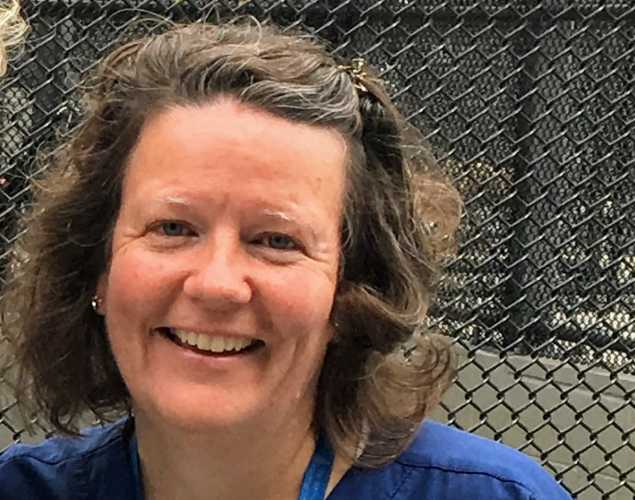 Kelly Miller, RVT
Hospital Operations Administrative Coordinator
When I stand on a beach looking out at the ocean, I feel better. I do this work so that others may have that same feeling too.
Kelly Miller is a member of the Veterinary Medicine and Science staff as a direct result of her volunteer time on the Friday Topside Animal Care Crew. As a veterinary technician, Kelly works with the clinical team and a dedicated volunteer force to rehabilitate and release the center's marine mammal patients.
After receiving her registered veterinary technician license in 2009, Kelly worked in animal physical therapy and small animal clinics before joining The Marine Mammal Center in 2016. Prior to joining the veterinary medicine field, Kelly worked as a software engineer for 20 years in Silicon Valley.
Kelly received her bachelor's degree from California State University, Chico and her veterinary technician degree from Foothill College.

Residing in Moss Beach, California, Kelly cannot believe her good fortune to have such a beautiful spot to call home. Kelly caters to two small fluffy dogs who bring her much joy.
Areas of Expertise
Animal Nursing
Marine Mammal Husbandry