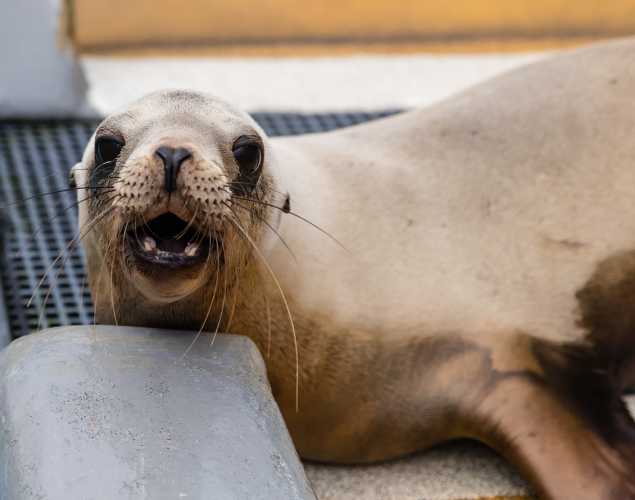 All Caught Up
Our seafood choices can make life easier or harder for animals in the ocean
Ages: 8-11 years old
Entanglement
Sustainable seafood
Ocean trash
Learn about some of the different ways to catch seafood and how they can hurt or protect marine mammals like Calafia, a sea lion disentangled by The Marine Mammal Center and our partners in Mexico.
Download the Seafood Watch app and create a personalized guide based on what you like to eat.
Then try out this quick activity to imagine what it might be like to be an animal entangled in trash.
entanglement
sustainable seafood
ocean trash

Upper elementary
8 years
9 years
10 years
11 years