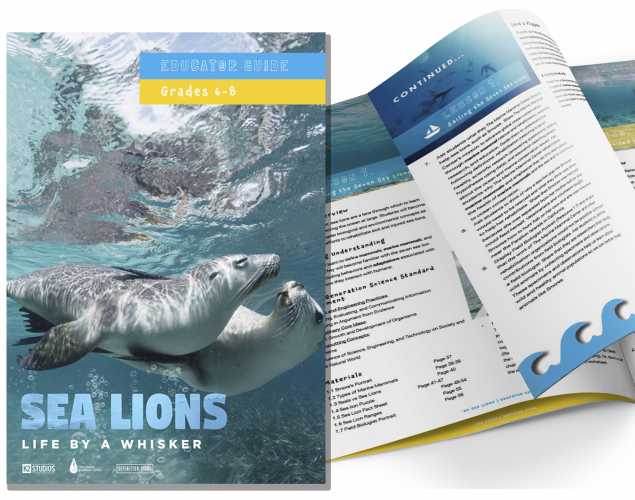 Life By a Whisker Education Guide: Grades 6-8
This in-depth teacher guide for middle school students was created to accompany the "Sea Lions: Life by a Whisker" IMAX film. This feature-length film documents the story of Australian sea lions and Dirk Holman – a marine scientist who monitors the native sea lion population along Australia's southern coast.
The film highlights the mission of The Marine Mammal Center as a model for global marine mammal conservation, and documents Holman's visit to the Center to acquire new skillsets and knowledge to bring back home.
This free, comprehensive educator guide is designed to complement the film experience, and has been designed for learners in grades 6-8. There is also a guide available for learners in grades 3-5. Each guide comes with a digital version and a print version.
species conservation

Middle school
10 years
11 years
12 years
13 years
14 years