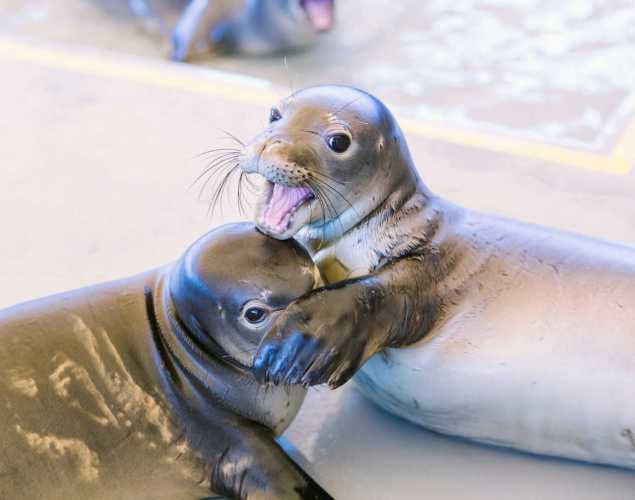 In the News
Hawaii News Now: This Special Hospital Has Very Special Patients: Hawaii's Endangered Monk Seals
September 28, 2021
This Special Hospital Has Very Special Patients: Hawaii's Endangered Monk Seals
Published by Hawaii News Now: September 29, 2021
On the west side of the Big Island, a special hospital operates with one main goal ― take care of an endangered species.
"We are the only hospital permitted in all of the main Hawaiian islands to be able to care for monk seals," said Sophie Whoriskey, the hospital's conservation veterinarian.
The facility is called Ke Kai Ola. In Hawaiian it means "the healing sea."
The Marine Mammal Center in California opened it in 2014 to take care of severely malnourished and sick or injured Hawaiian monk seals.
---
Header image by Elena Graham © The Marine Mammal Center / NOAA permit #18786
Yes, I want to save a life!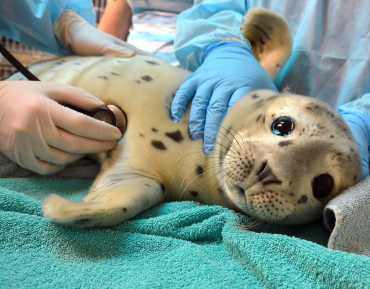 Yes, I want to save a life!
You'll be giving sick and injured animals the best possible care at the Center's state-of-the-art hospital. With your gift today, you are giving a patient a second chance at life in the wild.
species conservation

Lauren Van Heukelem
Sophie Whoriskey

Hawaiian Monk Seal