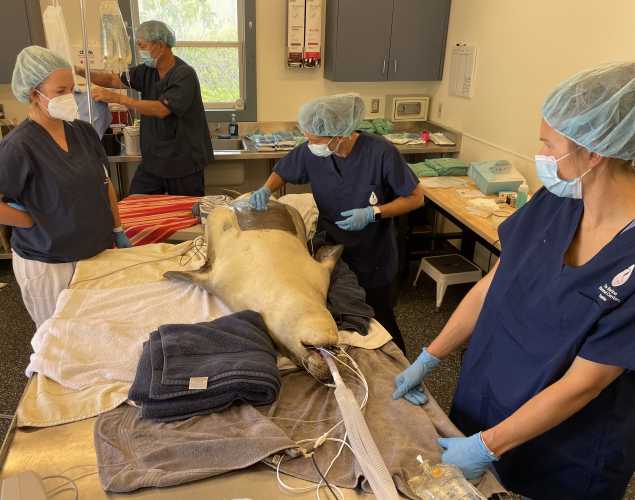 In the News
Honolulu Star-Advertiser: After Successful Surgery and Recovery, Hawaiian Monk Seal Released Back to the Wild
April 26, 2022
Species conservation
Entanglement
After successful surgery and recovery, Hawaiian monk seal released back to the wild
Published in the Honolulu Star-Advertiser: April 26, 2022
Another endangered Hawaiian monk seal that accidentally swallowed a fish hook has been released back into the wild after help from veterinarians and volunteers.
Wildlife officials from the National Oceanic and Atmospheric Administration said the juvenile, male monk seal RL72 was released back to the wild Thursday on Hawaii island after a successful surgery to remove the hook and his full recovery.
The seal was rescued from Kapalua, Maui after members of the public spotted him with a fishing line trailing from his mouth on March 30. He had been under the care of Ke Kai Ola, The Marine Mammal Center's Hawaiian monk seal hospital in Kailua-Kona on Hawaii island, for the past two weeks.
Header image © The Marine Mammal Center / NOAA permit #18786
Yes, I want to save a life!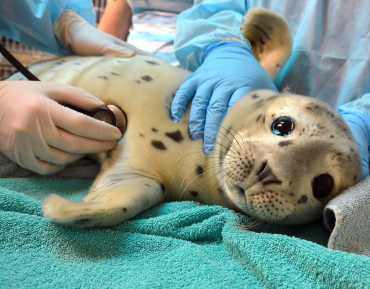 Yes, I want to save a life!
You'll be giving sick and injured animals the best possible care at the Center's state-of-the-art hospital. With your gift today, you are giving a patient a second chance at life in the wild.
species conservation
entanglement

Sophie Whoriskey

Hawaiian Monk Seal