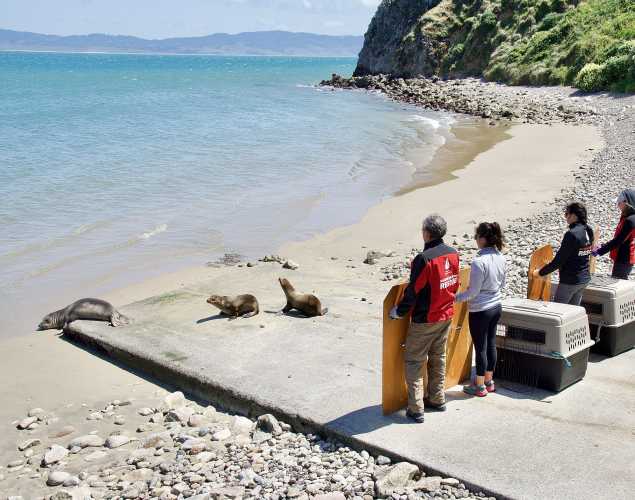 In the News
Marin Independent Journal: Marine Mammal Center Service Launches Live-Streamed Releases of Rehabilitated Wildlife
December 1, 2022
Get notices whenever The Marine Mammal Center sets free a healthy critter from Point Reyes
Published in Marin Independent Journal: December 1, 2022
A new service from The Marine Mammal Center is broadcasting live-streamed releases of seal and sea lion patients nursed back to health.
The service is offered through a partnership with Webcams for Coastal Observations and Operational Support (WebCOOS), a consortium of video cameras around the country affiliated with the National Oceanic and Atmospheric Administration.
Viewers can text RELEASE to 65179. (Message and data rates may apply. Text STOP to stop. Terms & Conditions.) When the Center is about to return a patient to the ocean at Point Reyes National Seashore, the service sends a notification (as well as other messages about their work). The releases can be viewed at MarineMammalCenter.org/livestream.
Yes, I want to save a life!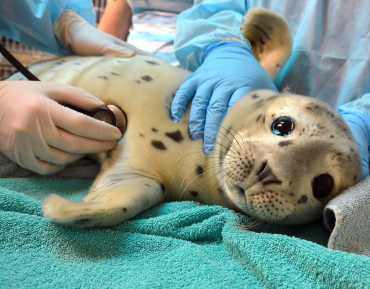 Yes, I want to save a life!
You'll be giving sick and injured animals the best possible care at the Center's state-of-the-art hospital. With your gift today, you are giving a patient a second chance at life in the wild.