In the News
Marin Independent Journal: Want to Save Sea Otters? Key Might Be Moving Them into San Francisco Bay
November 23, 2020
Want to save sea otters? The key might be moving them into San Francisco Bay — away from great white sharks
Published by Marin Independent Journal: November 23, 2020
When most people think of California sea otters, the kelp beds of Monterey Bay and Big Sur's rocky shoreline often frame the backdrop.
But an increasing amount of scientific research is suggesting that if the fuzzy, frolicking mascots of the Central Coast are ever going to expand their population enough to be removed from the endangered species list, some of them may need to be relocated north, to a new home inside the protected confines of San Francisco Bay.
Yes, I want to save a life!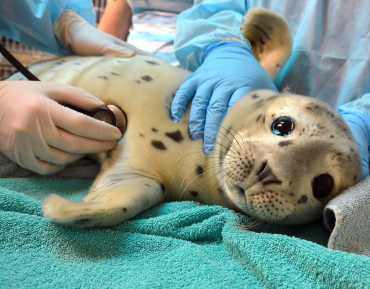 Yes, I want to save a life!
You'll be giving sick and injured animals the best possible care at the Center's state-of-the-art hospital. With your gift today, you are giving a patient a second chance at life in the wild.
species conservation

Jeff Boehm

Southern Sea Otter