In the News
MarketWatch: #BettyWhiteChallenge Inspiring Fans to Donate to Animal Groups
January 6, 2022
#BettyWhiteChallenge is inspiring fans to donate to animal groups for White's 100th birthday: 'Betty always put the animals first'
Published in MarketWatch: January 6, 2022
America has lost its favorite golden girl, but her death is creating a golden opportunity for the animal-related causes she championed.
Fans of actress and comedian Betty White, who died Dec. 31, are honoring her memory by donating money to nonprofits that help animals, White's lifelong passion.
Monetary tributes appear to have started within hours of news of White's death, and fans now hope to turn what would have been White's 100th birthday into a fundraising bonanza for animal groups. A social media campaign called the Betty White Challenge is encouraging people to send $5 to a local animal rescue or shelter in White's name on Jan. 17, when White would have turned 100.
Yes, I want to save a life!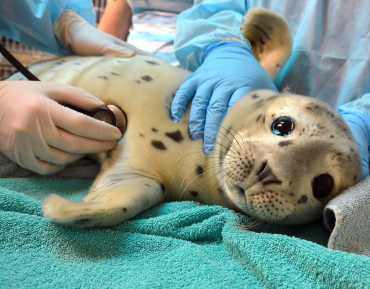 Yes, I want to save a life!
You'll be giving sick and injured animals the best possible care at the Center's state-of-the-art hospital. With your gift today, you are giving a patient a second chance at life in the wild.