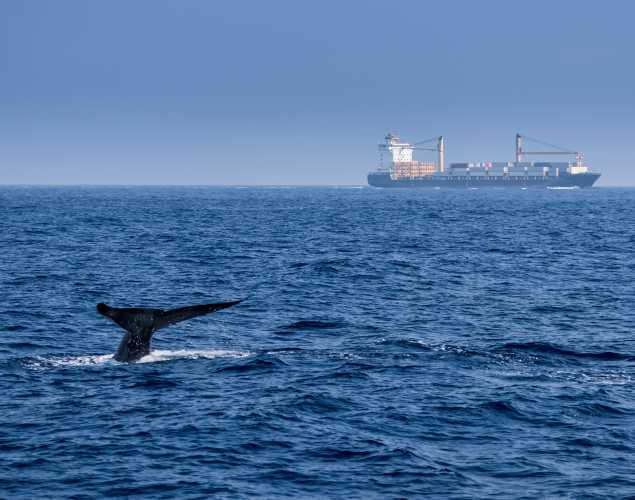 In the News
USA TODAY: Speed Limits in the Ocean? Massive Ships Are Killing Endangered Whales Each Year
October 16, 2022
How many whales die each year? It's more than 80 in this stretch of Pacific Ocean where freight ships wreak havoc on the whale population.
Published in USA TODAY: October 16, 2022
Twenty-eight miles off San Francisco Bay, the sea is alive with whales. Spout after spout shoot from the water as more than two dozen humpbacks feast on glittering schools of anchovies.
From the prow of a small boat, Bekah Lane, program coordinator for The Marine Mammal Center in Sausalito, California, scrambles to track them all.
"There's a group of five over there, and another three over there, and at least four moms with calves," she said, binoculars scanning back and forth over the water. "We're just surrounded by whales here."
Unfortunately, the abundant fish that draw humpbacks here mean these whales are effectively having a picnic on a freeway – and they don't know they're in danger. These rich feeding grounds are smack in the middle of the path to the fourth-busiest ports on the West Coast. Ships the size of the Empire State Building power through daily to reach docks in Oakland and San Francisco.
Yes, I want to save a life!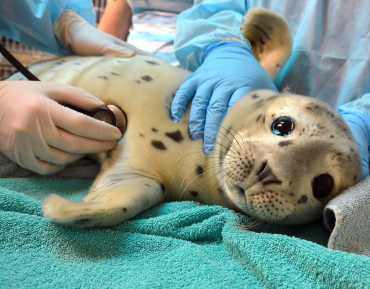 Yes, I want to save a life!
You'll be giving sick and injured animals the best possible care at the Center's state-of-the-art hospital. With your gift today, you are giving a patient a second chance at life in the wild.
species conservation

Kathi George
Bekah Lane

Humpback Whale
Blue Whale