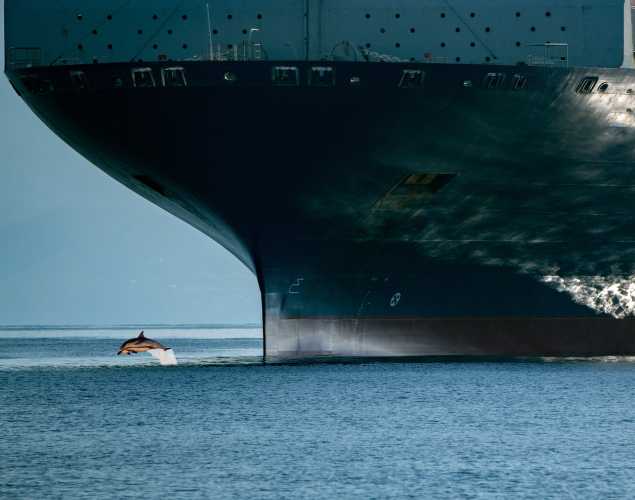 In the News
ZEIT Online: How to Save a Whale
December 30, 2022
Every year, whales die in collisions with container ships. How two researchers in California are seeking to prevent such accidents using real-time data and an app.
Published in ZEIT Online: December 30, 2022
The ocean is renowned for its vastness and calmness. Yet sometimes, everything seems to happen all at once. Thousands of dolphins suddenly appear around the ship, racing past the hull before disappearing again into the depths. "I want one as a pet!" yells a boy on deck. In the background, a container ship slides sluggishly through the channel off the coast of the California city of Santa Barbara.
And then, right next to the boat, a humpback whale launches itself out of the water, seems to hang in the air briefly before then plunging into the water on its back with a huge splash. The animal is as long as a city bus and technically has no natural enemies. Indeed, the only threat to its life is presented by the freighter, which could collide with it. The seemingly endless ocean, after all, has become crowded.
Yes, I want to save a life!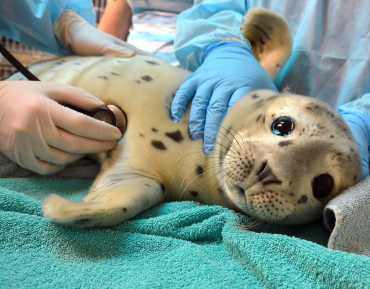 Yes, I want to save a life!
You'll be giving sick and injured animals the best possible care at the Center's state-of-the-art hospital. With your gift today, you are giving a patient a second chance at life in the wild.
species conservation

Kathi George

Humpback Whale
Gray Whale
Blue Whale