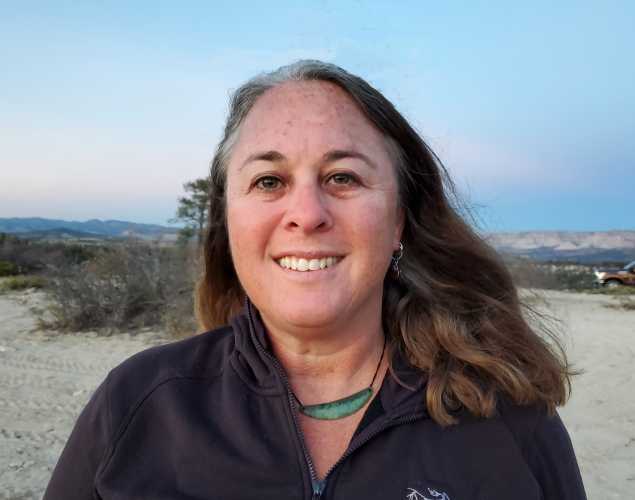 Heather S. Harris, DVM, MPVM, Dipl. ACVPM
Associate Veterinarian
Dr. Heather Harris first connected with The Marine Mammal Center in 2005 as a veterinary student with a passion for marine wildlife health. After graduating from veterinary school, she completed the clinical internship in Marine Mammal Medicine and Pathology from 2007 to 2008. Since then, she has served as a part-time veterinarian based at the Center's San Luis Obispo satellite facility, where she provides veterinary support for patient care, field research projects and oil spill response.
In addition to her work with the Center, Heather serves as contract veterinarian for the NOAA Marine Turtle Program and works with federal, state and nonprofit partners on global marine wildlife health projects. She is on the faculty at California Polytechnic State University, where she teaches a hands-on course in marine mammal health in partnership with the Center.
Heather received her bachelor's degree from the University of California, Santa Barbara in Environmental Studies. She completed a dual degree program at the University of California, Davis, receiving her veterinary medical degree and a masters in preventive veterinary medicine with a focus in wildlife disease ecology. She is a diplomate of the American College of Veterinary Preventive Medicine.
Heather lives in Morro Bay, California, with her husband (a sea otter biologist) and their two spoiled shelter cats, where they get outside every day to enjoy the beauty and open space of the Central Coast.
Areas of Expertise
Sea Turtle Health
Field Research Techniques
Oiled Wildlife Response
One Health Education
---
Talk to Our Experts
Our experts are available to comment on a variety of marine mammal and ocean health issues. Please contact our PR team at media@tmmc.org to schedule an interview.
{"image":"\/Animals\/Wild\/Elephant seal\/cropped-images\/elephant-seal-bull-shutterstock-640-0-3728-2911-1626818513.jpg","alt":"large northern elephant seal on a beach","title":"Use of Potassium Chloride for Low-Residue Euthanasia of Anesthetized Seals and Sea Lions","link_url":"https:\/\/www.marinemammalcenter.org\/publications\/use-of-potassium-chloride-for-low-residue-euthanasia-of-anesthetized-seals-and-sea-lions","label":"Research Paper"}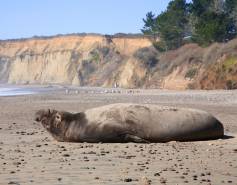 Research Paper
Use of Potassium Chloride for Low-Residue Euthanasia of Anesthetized Seals and Sea Lions
Read More
{"image":"\/Animals\/Wild\/Other species\/cropped-images\/weddell-seal-shutterstock-256-0-3788-2959-1639535584.jpg","alt":"Weddell seal laying on the ice","title":"A Safe and Effective Reversible Field Sedation Protocol for Weddell Seal Pups","link_url":"https:\/\/www.marinemammalcenter.org\/publications\/a-safe-and-effective-reversible-field-sedation-protocol-for-weddell-seal-pups","label":"Research Paper"}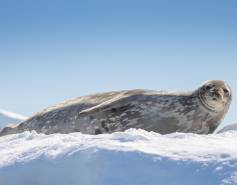 Research Paper
A Safe and Effective Reversible Field Sedation Protocol for Weddell Seal Pups
Read More