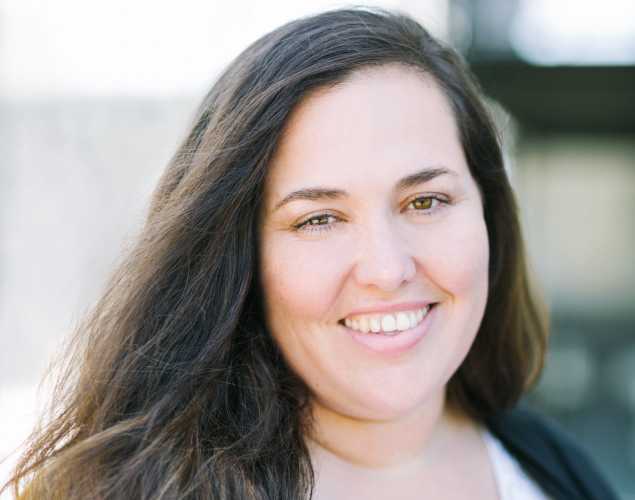 Jennifer Walker
Vice President, Learning & Community
I'm passionate about creating access and opportunities for communities to be engaged and empowered around ocean conservation.
Jennifer Walker began at the Center as the School and Youth Programs Manager in 2014 and stepped in to lead the department in 2019 to continue to expand educational programs to align with the organization's efforts to advance global ocean conservation through marine mammal rescue and rehabilitation, scientific research and education.
Jennifer's focus is on developing and enhancing learning and community opportunities in the Bay Area and beyond, with programs based out of our hospital in Hawai'i as well as our online learning programs. As Vice President of Learning & Community, Jennifer leads a dedicated team of Marine Science Educators and Education Volunteers.
Previously, Jennifer served as the National Director of Teaching and Learning with Spark where she supported more than 30 school partners as well multiple district and community site partnerships. Jennifer has experience leading and coaching educators in curriculum development and hands-on learning experiences with teachers, families and youth. Prior to that, Jennifer worked with educational nonprofits Citizen Schools and Communities In Schools to cultivate and sustain partnerships with families, volunteers, school staff and leaders, and community organizations.
Jennifer received her bachelor's degree from Knox College in Galesburg, Illinois, and her Master of Education from Lesley University in Boston.

Residing in San Francisco, California, Jennifer enjoys traveling, reading and adventuring out into nature. Naturally, the ocean is a favorite destination.
Areas of Expertise
Team Leadership and Development
Community Engagement
Curriculum Development
Instruction
Program Design
---
Talk to Our Experts
Our experts are available to comment on a variety of marine mammal and ocean health issues. Please contact our PR team at media@tmmc.org to schedule an interview.