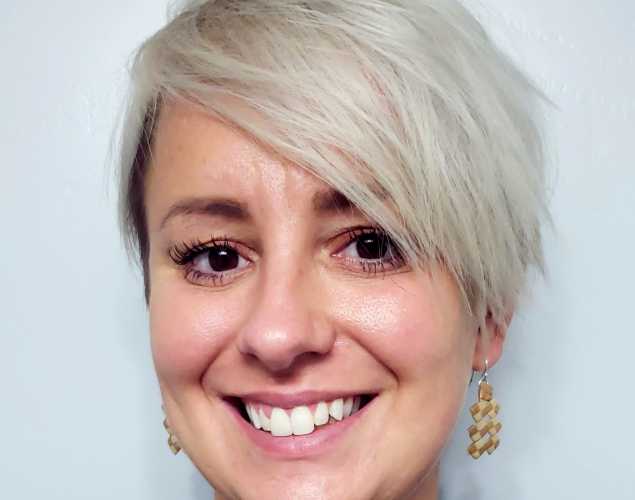 Megan McGinnis
Animal Programs Manager, Hawai'i Operations
The veterinary care and outreach that our Hawai'i Operations provides to the endangered Hawaiian monk seal population are a vital part of this species' recovery, and we couldn't do it without our amazing community.
Megan joined The Marine Mammal Center as the Animal Care Manager at Ke Kai Ola in 2018. She manages husbandry care for endangered Hawaiian monk seal patients and oversees the Animal Care volunteer force.
She has served as medical support in field work efforts with the Hawaiian Monk Seal Research Program at NOAA, including a trip on the biannual research cruise to the Northwestern Hawaiian Islands. Moving into her current role as Animal Programs Manager, she has absorbed management of the Center's Response Program on Hawai'i Island, which aims to keep the public and seals safe through community involvement and outreach efforts.
Prior to her time at the Center, Megan worked in marine mammal husbandry and rehabilitation with a variety of species, including pinnipeds, cetaceans and penguins. During that 12-year period, she was able to grow her mentorship skills and knowledge of marine mammal husbandry and care. She is grateful to have had so many opportunities to focus on her passion for physical and mental wellness of animals under human care.
Megan received her bachelor's degrees in biology and psychology from the University of North Carolina Wilmington and is currently pursuing her Registered Veterinary Technician license.
Megan resides in Kailua-Kona, Hawai'i, with her husband and her poi dog, Noodle. She loves cooking and everything ocean-related (and tries to scuba dive as often as she can!).
Areas of Expertise
Wildlife Husbandry and Veterinary Care
Animal Behavior and Enrichment
Operational Management
Ocean Conservation
Volunteer Management
---
Talk to Our Experts
Our experts are available to comment on a variety of marine mammal and ocean health issues. Please contact our PR team at media@tmmc.org to schedule an interview.