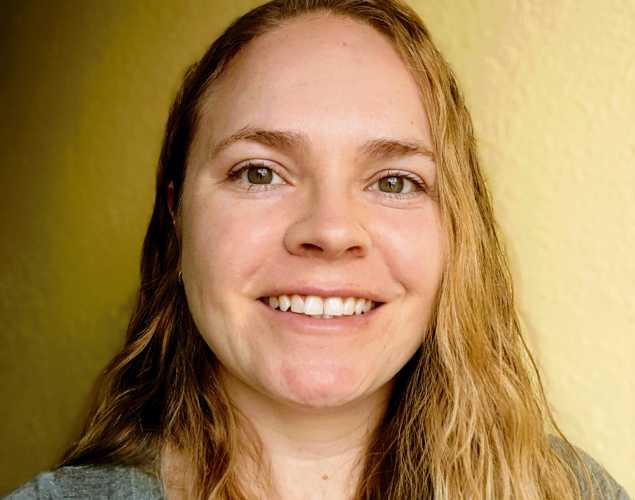 Sarah Pattison, RVT
Hospital Manager
Sarah Pattison is a bona fide science nerd with a passion for animals and conservation. She grew up catching salamanders and befriending dogs whenever possible, and always knew that she would pursue a career working with animals. A Bay Area native, Sarah's first experience with The Marine Mammal Center was on a visit during an elementary school field trip, and she enjoys working for an organization that brought her so much excitement as a child. In her role as Hospital Manager, Sarah is privileged to lead the Center's team of incredibly talented and passionate veterinary technicians.
Sarah has been working in the field of veterinary medicine since 2002 and became a Registered Veterinary Technician in 2008. She began working at the Center in 2016. Previously she worked in zoological medicine and small animal emergency/critical care. She has a particular interest in anesthesia/analgesia and wildlife conservation.
Sarah lives in the East Bay with her partner and rescue dogs. Her passion for wildlife extends into her home, which they have transformed into a small urban homestead that is registered as both a Certified Wildlife Habitat Garden and a Monarch Waystation.
Areas of Expertise
Conservation
Wildlife & Exotic Animal Medicine
Veterinary Anesthesia and Analgesia
Veterinary Critical Care
---
Talk to Our Experts
Our experts are available to comment on a variety of marine mammal and ocean health issues. Please contact our PR team at media@tmmc.org to schedule an interview.