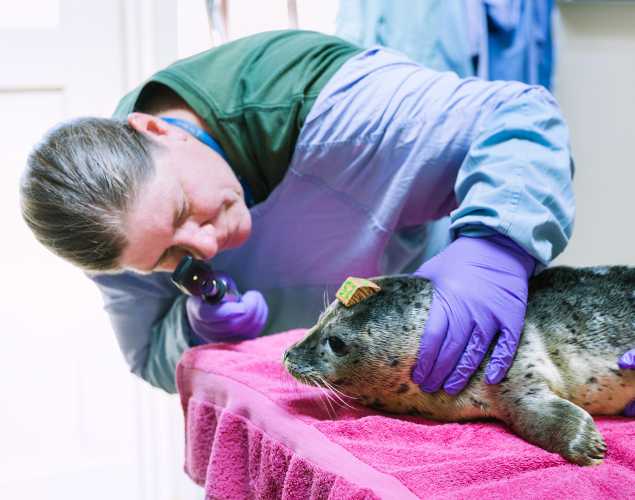 News Update
Continuing Our Life-Saving Work During COVID-19
Although we are closed to the public until further notice, our core work of marine mammal rescue and veterinary care is considered an essential business. We are committed to accomplishing this work in a way that is responsible and optimizes safety.
Thanks to ongoing support from people like you, The Marine Mammal Center is still operating and continuing to rescue and care for marine mammals in need and finding new ways to continue our educational mission.
We continue to adapt with the new reality in the wake of the COVID-19 pandemic. With a national emergency now declared, local school districts are closed, and our local and state governments have announced a "shelter in place" order for all residents in the counties surrounding our Sausalito, California, headquarters.
The Marine Mammal Center is still operational for animal rescue, response and rehabilitation in both California and Hawai'i. As indicated in the state and local shelter-in-place orders, public safety, veterinary care and all healthcare services provided to animals are considered essential services. We continue to be committed to rescuing animals that need care and continuing treatment of animals currently at our hospital facilities.
While our mission focuses on ocean conservation and what marine mammals can teach us about human and ocean health, we have always been an organization with animal welfare at its core. Responding to suffering animals and providing them with life-saving care is the right and humane thing to do, and keeps sick animals off beaches where they could potentially pose a threat to people.
To protect the health of our staff and volunteers, we have made changes to our animal care operations, such as reducing the number of staff and volunteers at each shift, implementing the social distancing guidelines from the CDC and eliminating non-essential projects. We continue to strongly encourage everyone to consider and prioritize their own health and well-being before deciding whether or not to come on-site.
How You Can Help
Your support is more important than ever as we head into pupping season, our busiest rescue season of the year. Please consider making a donation if you are able to do so—any amount will help. Connect with loved ones from afar by sending an e-Card and making a gift in honor or in memory of someone special, or purchasing an Adopt-a-Seal.
Sign up for email and follow us on Facebook, Twitter and Instagram for uplifting stories of our patients, and incredible photos and videos showcasing the important work you make possible every day.
Continue keeping a safe distance from marine mammals: seals and sea lions are wild animals and should not be handled or approached by the public. If you see a rescue in progress at your local beach, please respect the recommended six feet of distance from our first responders. This is to ensure your own safety as well as the safety of our team. Our 24-hour hotline remains active, allowing anyone to call 415-289-SEAL if they see a marine mammal in distress.
Online Learning Resources
Looking for ways to keep your family engaged during school closures? Our educators have provided online learning resources for teachers and families. These online learning resources focused on marine mammal health and ocean conservation will include: curriculum for teachers and family-friendly learning activities that can be done at home as well as live and recorded learning experiences.
Yes, I want to save a life!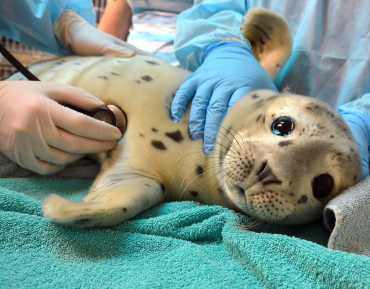 Yes, I want to save a life!
You'll be giving sick and injured animals the best possible care at the Center's state-of-the-art hospital. With your gift today, you are giving a patient a second chance at life in the wild.