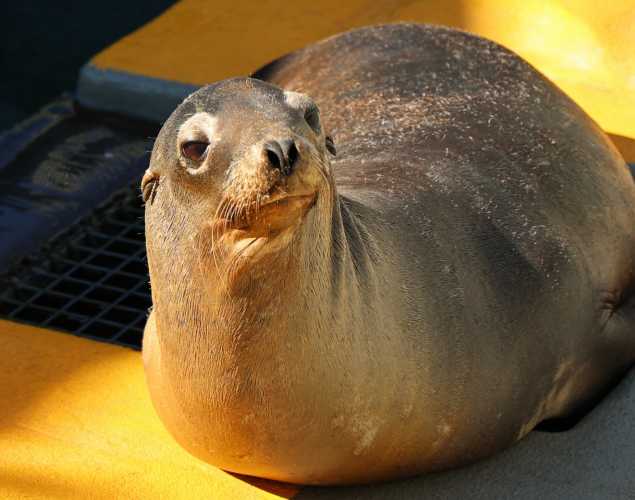 In the News
Reuters: California Sea Lions Face 'Unprecedented Rate of Cancer'
June 8, 2021
California Sea Lions Face 'Unprecedented Rate of Cancer'
Published by Reuters: June 8, 2021
When a female adult sea lion came ashore in San Luis Obispo County in central California recently, responders immediately knew something wasn't right.
She was thin and underweight, swayed her head back and forth, and did not flee as people approached, said Dr. Cara Field, medical director at The Marine Mammal Center in Sausalito.
"All of those things tell us there's something wrong, but we didn't know what it could be until we got her here," Field said.
Once the sea lion was sedated and intubated in a quarantine cell on the Center's grounds for an ultrasound, more worrying signs appeared.
Using three decades of data collection and analysis, the Center's research has revealed a high prevalence of cancer in California sea lions.
Research Insights
Cancer Research at The Marine Mammal Center
Cancer was first diagnosed in California sea lions at The Marine Mammal Center in 1979. Since then, our veterinarians and scientists have contributed to a number of scientific papers on cancer in marine mammal populations.
Yes, I want to save a life!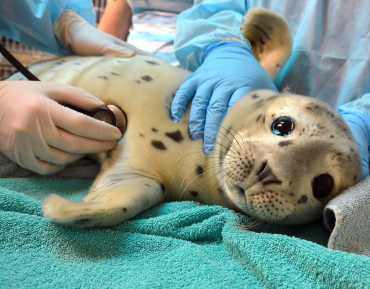 Yes, I want to save a life!
You'll be giving sick and injured animals the best possible care at the Center's state-of-the-art hospital. With your gift today, you are giving a patient a second chance at life in the wild.
cancer
pollution

Cara Field
Pádraig Duignan

California Sea Lion