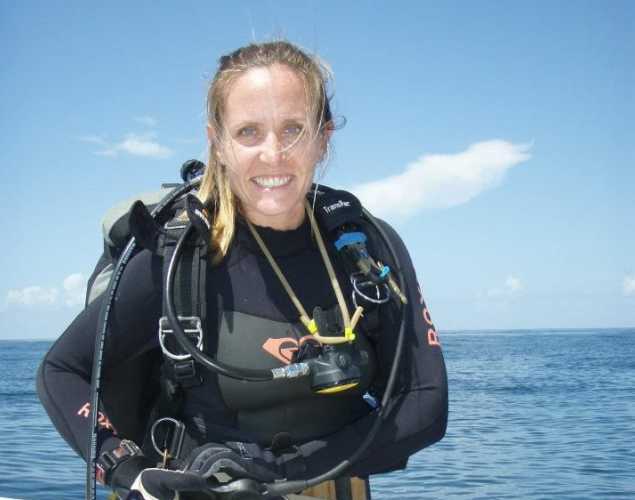 Julia O'Hern, Ph.D.
Monterey Bay Operations Manager
Our work responding to entangled whales is absolutely critical, and it's going to take research, innovation and partnerships with fishermen, industries and agencies to solve the more complex problems that lead to entanglements in the first place.
Dr. Julia O'Hern joined The Marine Mammal Center in 2016 to pursue her passion for ocean science and conservation as the Operations Manager for the Center's Monterey Bay office. Monterey Bay Operations serves as a central, cross-departmental hub for the Center's mission, treating over two-thirds of the Center's patients, engaging with the local community in outreach events and supporting the Center's research priorities.
Julia leads a dedicated team of more than 100 volunteers, interns and three staff. In addition to overseeing day-to-day operations, Julia supports the Center's special rescue operations for entangled California sea lions as well as the West Coast Large Whale Disentanglement Network.
Previously, Julia worked as a seagoing oceanographer studying the habitat of cetaceans near the Galapagos Islands. Julia's research utilized remote-sensing satellite data and non-invasive shipboard surveys to better understand the dynamic habitat of deepwater cetaceans. While finishing graduate school, she sailed on a wide variety of oceanographic research projects around the world and worked as a deckhand and diver before earning her 100-Ton Master Captain's License.
Julia received her bachelor's degree from Cornell University and her Master of Science and doctoral degrees from Texas A&M University. She is a co-chair with the Monterey County Marine Protected Area Collaborative and a captain with local whale watching companies.

Residing just outside Moss Landing, California, Julia spends her free time sailing, scuba diving and hiking with her dog.
Areas of Expertise
Cetacean Behavior and Ecology
Oceanography
Wildlife Health and Welfare
Conservation
Marine Operation and Safety
---
Talk to Our Experts
Our experts are available to comment on a variety of marine mammal and ocean health issues. Please contact our PR team at media@tmmc.org to schedule an interview.