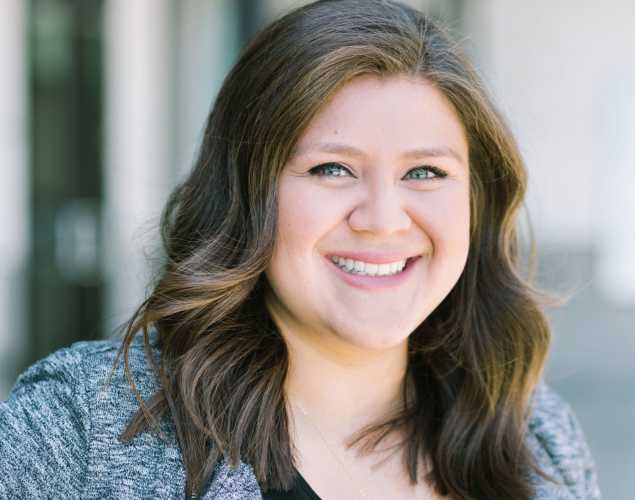 Laura Gill
Community Engagement Manager
We are all interconnected and dependent on a healthy ocean. It's my hope that through our work we can inspire hope and empower communities to take action and protect this precious resource.
Laura Gill leads program development and implementation, including tours and behind-the-scenes experiences, virtual programs and interpretive resources, as Community Engagement Manager at The Marine Mammal Center. In 2019, Laura was selected as a Fellow within the National Informal STEM Education Network Sustainability Program, a highly selective community of informal educators and scientists dedicated to supporting learning about science, technology, engineering and math (STEM) across the United States.
Prior to her current role, Laura collaborated with the Center on multiple occasions during her time at Aquarium of the Bay and the Sea Lion Center at San Francisco's Pier 39. Laura served in many different roles at Aquarium of the Bay developing and teaching new and existing public programs, coordinating special events for the public and leading day-to-day education operations.
Before joining Aquarium of the Bay, Laura earned her Bachelor of Science in marine biology from UC Santa Cruz and had previous experience in the aquarium world as the Assistant Director, Volunteer Coordinator and Educator at the Roundhouse Aquarium in Manhattan Beach, California.
Areas of Expertise
STEM-based Education
Public Programs, Public Speaking and Interpretation
Informal Environmental Education
Marine Biology and Sustainability
Community Engagement, Volunteer Management and Customer Service
---
Talk to Our Experts
Our experts are available to comment on a variety of marine mammal and ocean health issues. Please contact our PR team at media@tmmc.org to schedule an interview.
---
Marine Science Careers
Ever wondered how to become an environmental educator? Learn what it takes and find out how Laura Gill uses her role to inspire children and adults alike to advance global ocean conservation.