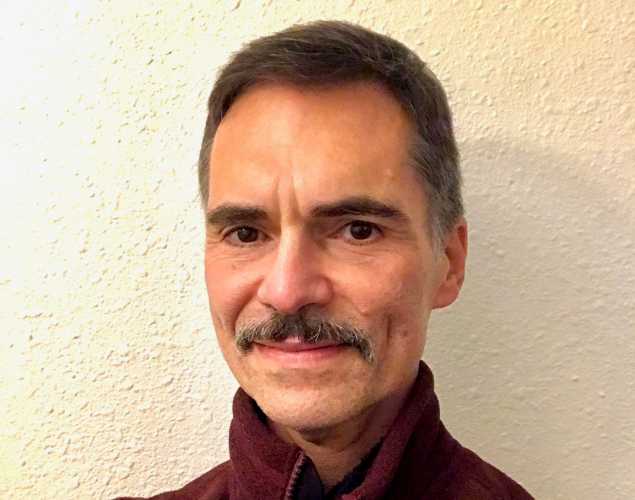 Carlos Rios, CLS, ASCP
Clinical Laboratory Scientist and Manager
I love working with our team learning about these amazing animals. Every animal that comes through our gate teaches us so much about their health and how we can apply that knowledge to advance ocean conservation.
As the lead Clinical Laboratory Scientist and Manager at The Marine Mammal Center, Carlos is responsible for the analysis of samples for hematology, biochemistry, microbiology, parasitology and urinalysis, as well as collaborating on various research projects.
The analysis and results of these samples is an important tool used by the clinicians on the diagnosis of different diseases and conditions affecting the animals. Carlos also ensures that appropriate safety standards are in place and supervises visiting volunteers, students and researchers. Carlos also manages the Laboratory Scientist, Necropsy Manager and Necropsy Laboratory Assistant.
Prior to his job at The Marine Mammal Center, Carlos worked as a Clinical Laboratory Scientist in hospital settings like Stanford Hospital and Clinics, and Minneapolis Children's Hospital, performing laboratory analysis directed to human health. This experience prepared him for the shift to marine mammal health.
Carlos received his bachelor's degree and Clinical Laboratory Science Certification from the University of the Sacred Heart in San Juan, Puerto Rico. He is a member of the American Society of Clinical Pathologists and the American Society of Clinical Laboratory Science.
Carlos resides in San Francisco, California, with his partner and enjoys reading, watching TV, movies, running and doing yoga.
Areas of Expertise
Laboratory Management
Personnel Training and Student Advising
Clinical Sample Processing and Accurate Reporting
Laboratory Instruments Troubleshooting
Research Collaboration
---
Talk to Our Experts
Our experts are available to comment on a variety of marine mammal and ocean health issues. Please contact our PR team at media@tmmc.org to schedule an interview.
---
Marine Science Careers
Ever wondered how to become a clinical laboratory scientist? Learn what it takes and find out how Carlos Rios uses his role to advance global ocean conservation through science and research.