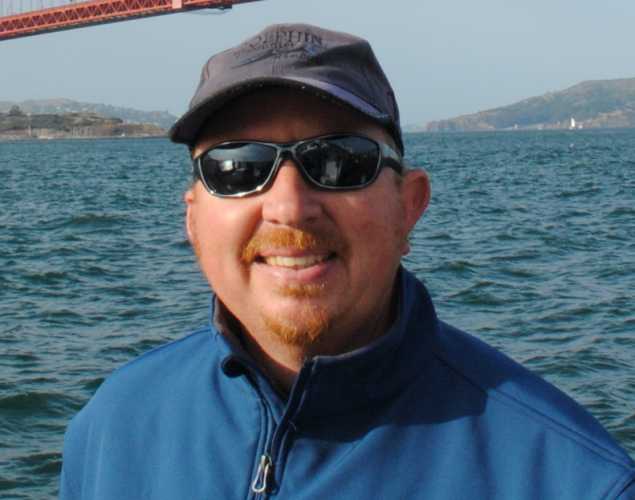 Tim Markowitz, Ph.D.
Cetacean Field Research Associate
Dr. Tim Markowitz oversees research projects examining humpback whales, bottlenose dolphins and harbor porpoises in San Francisco Bay and the surrounding waters. His research has expanded understanding of harbor porpoise reproductive and foraging behavior, northward range expansion of coastal bottlenose dolphins, and humpback whale abundance, movements and habitat use. Since joining the Center as Cetacean Field Research Coordinator in 2019, he has expanded his research efforts to include gray whales and focus on conservation issues for whales, dolphins and porpoises including vessel interactions, fisheries bycatch and climate change.
Previously, Tim served as the Research Director for Golden Gate Cetacean Research. He has also taught classes and mentored graduate students in biology and environmental sciences at many different universities and continues to hold a part-time position at U.C. Berkeley, teaching classes in the departments of Integrative Biology and Environment Science, Policy and Management, and at San Francisco State University where he teaches in the Biology Department and advises graduate students conducting marine mammal research.
Tim received his B.A. from U.C. Santa Cruz in environmental studies, his M.S. from U.C. Davis in animal science and his Ph.D. from Texas A&M University in wildlife and fisheries sciences. As a student, Tim studied the development of sleep apnea in elephant seal pups, nocturnal behavior of African elephants, social development of sheep and the social organization of dusky dolphins. Subsequently, Tim worked as a research biologist collecting biopsy and photo-identification samples of killer whales and humpback whales in Alaska. He went on to serve as principal investigator or project manager for marine mammal research projects, including studies of abundance and habitat use of endangered Cook Inlet beluga whales; effects of tourism on dusky dolphins, sperm whales and New Zealand fur seals; and the distribution, movements and ecology of bottlenose dolphins in the Marlborough Sounds.
Areas of Expertise
Cetacean Research
Whales, Dolphins and Porpoises of San Francisco Bay
---
Talk to Our Experts
Our experts are available to comment on a variety of marine mammal and ocean health issues. Please contact our PR team at media@tmmc.org to schedule an interview.